Warrior Dash New England
Other
DATE: Aug 19, 2017 Saturday

END DATE: Aug 19, 2017 Saturday

Trip/Event Location: Thompson CT
Trip Leader(s)
gsgraham
Fairlee, VT United States
Meeting Time: 10:00 AM
Max # People: 20
Trip Guiding / Event Fee: No, I will not be asking participants for money
Difficulty Level:
Strenuous
(Do you qualify to attend with this trip difficulty rating? Click Here.)
Region: New England
Sign Up To This Trip/Event
You must be a least a guest member to participate. Comments such as "+1" or "bringing a friend" are NOT permitted. All participants must sign-up for the event individually.
Select your mode of transportation, make any comments and then click on button.
You are not logged in.
Please, Log In
Trip Leaders can click here to edit or delete this activity.
Disclaimer: The club and its members take no responsibility and will not be held responsible for any injuries or accidents that may occur during club events. Outdoor sports are inherently dangerous and accidents will happen. By joining the club or participating in any events posted on the GayOutdoors web page you are taking responsibility for your own safety and well-being. Anyone with an internet connection can post a trip on the GayOutdoors web site. It is your responsibility to determine if this person has the experience and competence to lead the trip. GayOutdoors does not certify or confirm the qualifications of any of its members to lead or participate in trips.
Be Prepared: Please be prepared to be self-sufficient. Have your own provisions such as first aid kit, food, water, extra clothing for unplanned weather, etc. Have your EMERGENCY CONTACT SHEET completed and in your backpack; it may save your life, and help reach someone who greatly cares!
Pace: There may be activities when the group is either slower or faster than your current ability. Please know that because this is a group activity, it's hard to accommodate everyone's pace perfectly. Our desire is not to leave anyone, however there have been times when it is in the best interest of all to split up. Please do your part by knowing your own abilities, communicating with the organizer head of time if you would like to start early and have us catch up or fine with finishing on your own.
Summary
This will be my fifth Warrior Dash. (See the Trip Reports from TWO 2016 Warrior Dashes).
A Warrior Dash is a 5k obstacle course race with 12+ obstacles. Run, walk, wade across lakes and venture through mud-caked backroads as you play in a giant jungle gym.
Wondering whether you can do this? ANYONE can do this. With a team of Gay Outdoor buddies - we can support you - and each other - in doing this.
Get all the info on a Warrior Dash including obstacles, training suggestions and more at: http://www.warriordash.com.
Driving directions to the location and spot to meet at: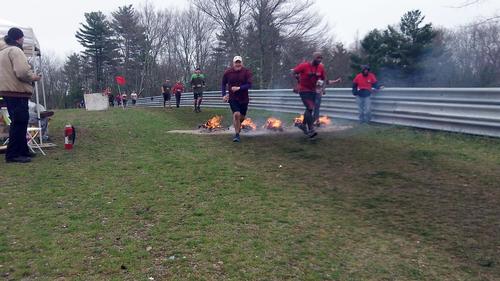 WHAT TO BRING:
Make sure you bring a photo ID
You can walk back to your car and leave it there so you don't have to carry it on the course.
I suggest you:
Bring a complete change of clothes and a towel or two. Snacks in the car is also a good idea but you can also buy stuff at the end of the race.
I will proably bring a polypro top to wear if I get cold and suggest you do the same.
Completely optional but I share this b/c I would hate for you to say, "Why didn't you tell me that?!" I bring a couple 5 gallon buckets that I fill with scaulding water at the hotel. By the end of the race they are still kind of warm. Which is better than cold IMHO.
I will have an outdoor camera and plan to take a lot of pics.
-
I HAVE FOUR GOALS FOR THE DAY:
No injuries
Have fun
Get some cool action photos
Catch some hot eye candy
*** Note that I don't have get the fastest time or do every obstacle as goals for the day.
-
MEETING UP:
Let's meet in the parking lot of the
Post Office
366 Thompson Hill Rd, Thompson, CT 06277
That is easy to find on Google Maps.
We will meet at 10 am. We can either go in one car from there or each drive seperately. Parking is paid for as part of your registration. The last race I did they didn't even check times on our bibs - they did make sure we were wearing a bib and not crashing the race - but we started an hour earlier than our scheduled wave time.
Two of us will be spending the night near the race start - probably Comfort Inn & Suites, 16 Tracy Rd, Dayville, 06241, CT, US
You are welcome to join us.
Trip Leader
gsgraham
Outdoor Fitness Level: Moderate to Strenuous
Fairlee, VT
United States
Online Status: OFFLINE
Last Login: 08/19/2017 06:41 PM
Member Since: 04/09/2005
Approved By: TrailGuyEric
members signed up for this event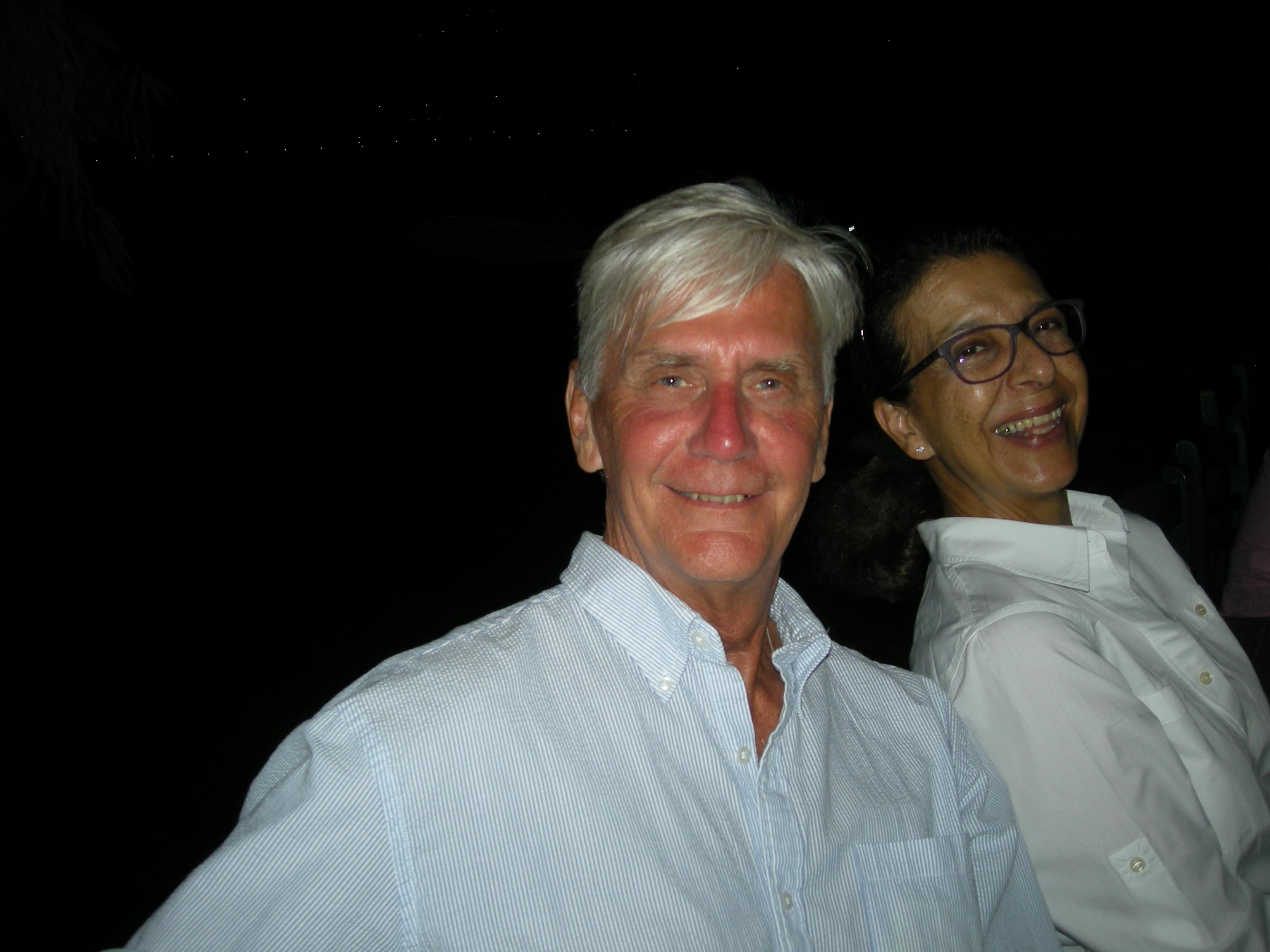 sustaining member
swimfit
Outdoor Fitness Level: Moderate to Strenuous
Hartford, CT
United States
Online Status: OFFLINE
Last Login: 07/10/2018 06:34 AM
Member Since: 09/25/2013
Driving My Own Car


(Willing to give guys a ride)
Comment: I need just this sort of challenge for the summer. Thanks for posting.
sustaining member
minh
Outdoor Fitness Level: Moderate to Strenuous
Coventry, CT
United States
Online Status: OFFLINE
Last Login: 07/05/2018 12:07 PM
Member Since: 06/23/2010
Driving My Own Car


(Willing to give guys a ride)
Tredlitely
Outdoor Fitness Level: Moderate to Strenuous
Gorham, ME
United States
Online Status: OFFLINE
Last Login: 12/04/2017 11:03 AM
Member Since: 11/15/2014
Driving My Own Car


(Willing to give guys a ride)
Comment: Like minh I had no clue what I was in for this year, but absolutely had a blast and met a cple great guys to boot. If you're not sure, give it a shot there's no downside.:)
Trailrunner
Outdoor Fitness Level: Moderate to Strenuous
Avon, CT
United States
Online Status: OFFLINE
Last Login: 06/22/2018 05:27 PM
Member Since: 11/24/2012
Driving My Own Car


(Willing to give guys a ride)
bjstephens
Outdoor Fitness Level: Moderate
West Fairlee, VT
United States
Online Status: OFFLINE
Last Login: 08/16/2017 09:30 AM
Member Since: 08/16/2017
Driving My Own Car


(Willing to give guys a ride)
Discuss This Trip/Event