trip/event ideas
4 likes
Who Likes this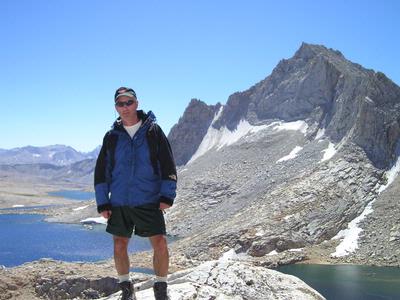 Lake Placid Fall Hiking Week
Region: New York Activity Type: Vacation Trip Place: Lake Placid, NH
Imagine days surrounded by soaring mountains, painted with a royal palette from butterscotch yellow to crimson red to raisin purple and evenings surrounded by the faint scent of a warming fire with a glass of wine. Create memories of laughter filling the crisp evening air, of leaf-peeping, hiking, kayaking, dining, shopping, sightseeing and more; memories as powerful as nature's crowning glory that will last a lifetime. We are wondering who would be interested for a 5 night/6 day Lake Placid 'moderate to strenuous' hiking week starting after Labor Day weekend ends and ending the following weekend. There are a few options:
(1) Five nights in Lake Placid itself at High Peaks Resort: The resort is right in Lake Placid, two queen beds in every room, view of Mirror Lake/Whiteface Mountain from balcony, Jacuzzi hot tub/indoor pool from the floor we'll be on, plus another indoor pool and two outdoor pools to choose from; free kayaks to use to paddle on Mirror Lake, free Wi-Fi and more. The resort in right in Lake Placid itself near many restaurants and shops. Room would be about $200 per night but if you split it with another person is comes down to $100. So total cost per person for the week would be about $500 not including meals. You'll have to contact one of the guys who sign up to share a room with you unless you prefer paying the extra money and having your own room.
(2) Rent a 4 bedroom cottage for five nights: If we rent a place for no more than $300 night and 8 people join us [if you don't mind sharing a bed or willing to pay extra for your own room] the cost drops down to $40 per night. Everyone would take a turn cooking dinner each night reducing the cost even further since we don't have to go out to eat each night. We would try to find a cottage with a mountain view, by a lake and with a hot tub.
(3)Spend 5 nights in a bunk room at Adirondack Lodge which is located at Heart Lake: This is where many hiking trails begin [private rooms are available but at almost the same price as High Peaks Resort]. We could reserve our own 4 person or 6 person bunk rooms at a cost of $70 per night that includes breakfast. We could also have dinner there each night at an additional cost of $20. Bathrooms and showers are shared. Free Wi-Fi. You have to purchase beer/wine from them. They discourage bringing your own beer/wine because you cannot bring you own in the main lodge. It would probably OK to drink alcohol in plastic cups outdoors or in our bunk room.
WE CANNOT THE DATES TO MEET YOUR SCHEDULE...SORRY. THE WEEK WILL START AFTER LABOR DAY WEEKEND AND END THE FOLLOWING WEEKEND. This would have to be a 5 night commitment if renting a cottage…there is more flexibility with staying at High Peaks Resort or Adirondack Lodge since you can choose which nights work with your schedule. If you like the idea and would like to join us, let us know which accommodations you prefer. The group can decide which 4,000 footers to climb but we'll probably hike up two smaller peaks during the week to change it up. If there is not enough interest, Jon and I are fine enjoying the week in Lake Placid by ourselves…but we thought we'd see if anyone would like to join us for part of our vacation. Please provide feedback if you are REALLY interested.