Hiking the Matt Davis-Steep Ravine Loop!
Hiking/Walk
DATE: Apr 10, 2011

END DATE: Apr 10, 2011

Hike/Event Location: out of Stinson Beach CA
Trip Leader(s)
Meeting Time: 10:00 AM
Max # People: 10
Hike Guiding / Event Fee: No, I will not be asking participants for money
Hike Difficulty Level:
Moderate
(Do you qualify to attend with this hike difficulty rating? Click Here.)
Sign Up To This Trip/Event
You must be a least a guest member to participate. Comments such as "+1" or "bringing a friend" are NOT permitted. All participants must sign-up for the event individually.
Select your mode of transportation, make any comments and then click on button.
You are not logged in.
Please, Log In
Disclaimer: The club and its members take no responsibility and will not be held responsible for any injuries or accidents that may occur during club events. Outdoor sports are inherently dangerous and accidents will happen. By joining the club or participating in any events posted on our website you are taking responsibility for your own safety and well-being. Anyone with an internet connection can post a trip on our web site. It is your responsibility to determine if this person has the experience and competence to lead the trip. We do not certify or confirm the qualifications of any of our members to lead or participate in trips.
Summary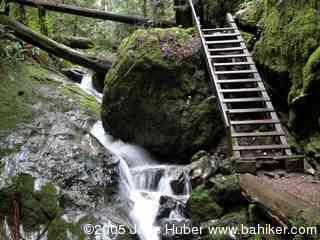 Come join us for spectacular(moderate level) 7.3 mile Mount Tam loop hike (made up of portions of three different trails) from Stinson Beach to Pantoll and back, through gorgeous woods, high grassy slopes, and a lush steep ravine.
(From Bay Area Hiker website)
http://www.bahiker.com/nor

thbayhikes/stinson.html
...
"The Matt Davis Trail is a masterpiece of trail construction - the perfect trail through a spectacular landscape. The entire experience, from Stinson Beach to Pantoll (and back), is a joy. Steep Ravine starts out in a pretty redwood canyon and gets better with each step, as you descend past waterfalls and down a famous ladder. The hike only spends a short time on historic Dipsea, but this segment showcases fabulous, gasp-worthy views of Stinson Beach, the Pacific coastline, and Point Reyes."

Bring a bag lunch/snacks, water, some sun screen, a hat and your fine self.

Please post if you need a ride or can offer a ride.

Click on the Bay Area Hiker link included above for directions to the trailhead and a longer description of the hike.

-Prasant

Directions To Trailhead Parking Lot
Look at the Bay Area Hiker Link in the desciption above for driving directions/trailhead directions.