Doublehead and Squam Mountain hike
Half Day Hike DATE: 06/06/2020 - 06/06/2020
Trip/Event Location: Sandwich, NH

Trip Leader(s): tdefauw , jkelaghan
Max # People: 7
Trip Guiding / Event Fee: No, I will not be asking participants for money
Difficulty Level: Moderate to Strenuous
We will take the Doublehead Trail 1.4 miles to the top of Doublehead Mountain, where one of the finest views in the Squam Range is about 0.1 miles from the junction of the Crawford Ridgepole Trail.&
...
Driving directions to the location and spot to meet at:
From the intersection of Rt 3 and Rt 113 in Holderness, go 8.4 miles northeast on Rt 113, and take a sharp left on Thompson Road, a gravel road. Take Thompson Road 0.9 miles to a parking lot on the left (note that at 0.6 miles you just continue straight).
Trip Report/Photos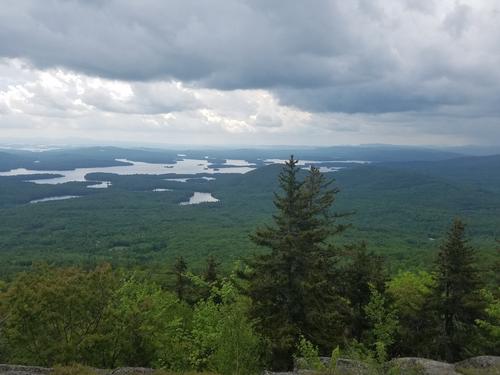 Thanks to Randy for joining us on a hike to Doublehead Mountain on the Squam Range. We were trying to get the hike in before thunderstorms coming in this afternoon, so we figured we'd turn around at Doublehead (or earlier) if necessary and avoid the next part to Squam Mountain. The portion on the Crawford Ridgepole trail over to Squam Mountain has some fairly difficult rock scrambles which would decidely not be fun if it was raining or it was wet. We parked at the Doublehead Preserve and took the Doublehead Trail up to the top (actually the view is before the true summit) with a great view out onto Squam Lake, probably one of the best views in the Squam Range. By the time we got there the clouds were dark and we heard some thunder, so we decided to just head back down and skip Squam Mountain. Also we figured we'd wait on lunch. We fortunately never got much rain on the way down, it was an amount that made it refreshing, not annoying. When we got down, it wasn't raining anymore and the sun was out again, so we sat at a picnic bench at the Doublehead Preserve and ate our lunches and enjoyed the continued good conversation. It ended up being a great day to be outside. After we left to drive home, it starting pouring, so it was good to get home and be inside the house with the cats, and we even enjoyed real thunderstorms later in the eveining.
There are 5 photos in Album (Note: Move mouse pointer over larger pic and click on NEXT for better viewing)
Members That Participated
sustaining member
tdefauw
Outdoor Fitness Level: Moderate to Strenuous
Plymouth, NH
United States
Online Status: OFFLINE
Last Login: 08/01/2021 03:33 PM
Member Since: 10/30/2001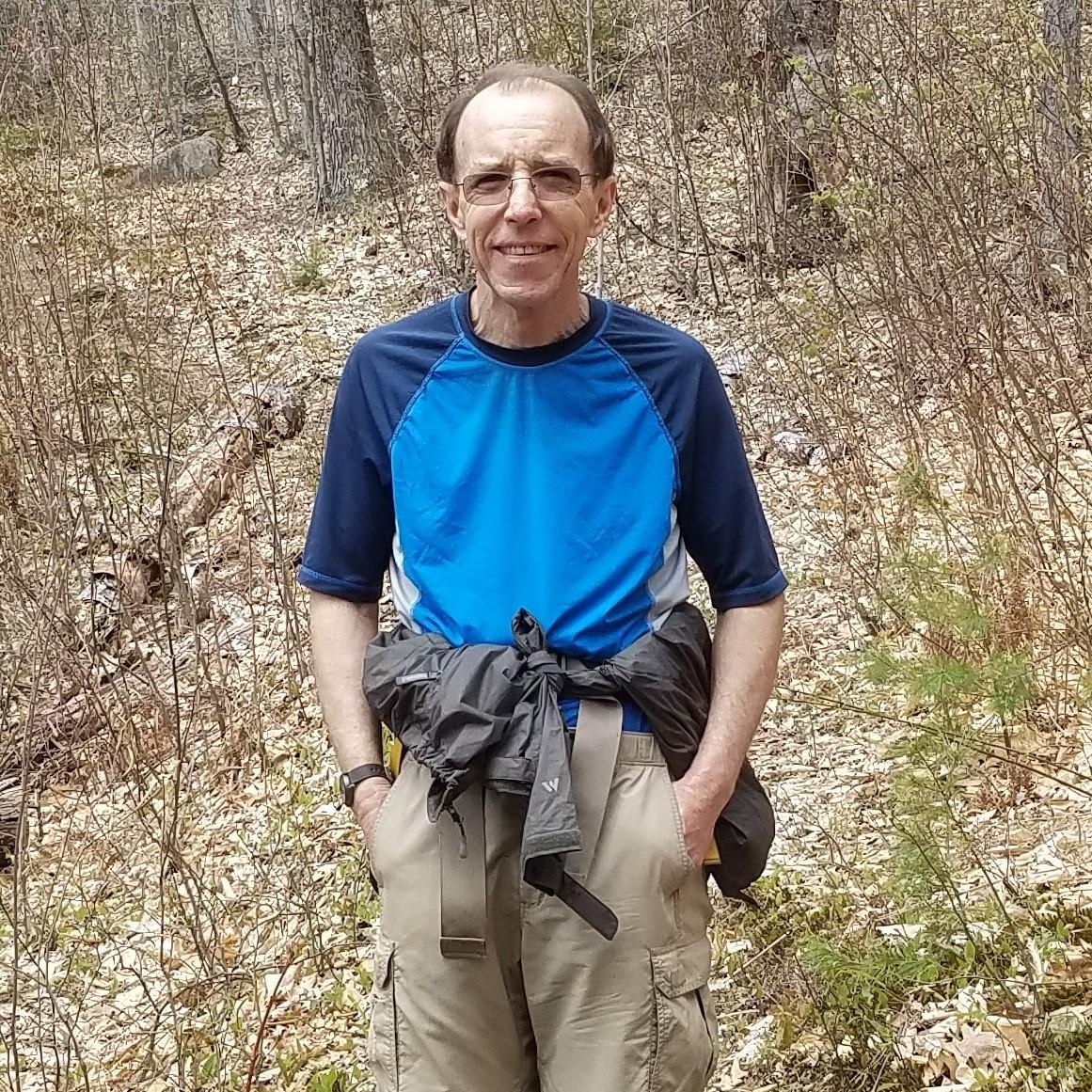 sustaining member
jkelaghan
Outdoor Fitness Level: Moderate
Plymouth, NH
United States
Online Status: OFFLINE
Last Login: 08/03/2021 11:36 AM
Member Since: 10/02/2002
<