Bigelows! 4150' West Peak & 3810' North Peak
Hiking/Walk DATE: 09/29/2018 - 09/29/2018
Trip/Event Location: Carrabassett/Stratton , ME
US
Trip Leader(s): Homesteadman
Max # People: 8
Trip Guiding / Event Fee: No, I will not be asking participants for money
Difficulty Level: Moderate to Strenuous
About 12.5 miles. Will ascend the firewarden's trail to stunning above treeline West Peak, gaining 1700' in the last 1.5 miles on well constructed trail. Continue across the wooded ridge to North Horn...
Driving directions to the location and spot to meet at:
Take rt 27 north/west out of Kingfield. 3.2 miles after Sugarloaf Ski Area and .5 miles after the AT parking lot, turn right onto marked Stratton Brook Road, a good single lane dirt road which should provide no problem for low riding vehicles. Continue 1.6 miles to fairly large parking area. Trail starts to left of info sign. I have a silver Nissan frontier truck. I really really really hope to see you there. About 12 miles before the Stratton Brook turnoff is a marked Maine rest area w/toilets.
Trip Report/Photos
The goal was to do a loop hike using the Firewarden's trail, across the Bigelow ridge, descend to Horns Pond and complete the loop via the Horns Pond Trail. What a perfect day! Started clear and cool. The first 1.5 miles is pretty mellow, passing along the way Stratton Brook Pond, w/a view one way across the pond and the other to the Horns, or one of them. We also passed someone camping, still asleep in their hammock. The last mile or so to Bigelow Col was quite steep up some impressive and extensive rock steps of enormous rocks which didn't get there easily. At the Col we added .8 mile to the loop by continuing to Avery Peak. Paul was game and the day was too beautiful to miss it. We stopped just before breaching treeline to zip our pants legs back on and add another layer. The wind was incredible. Several times I could feel it lifting the edge of my cap and had I not readjusted, could have been blown right off. We were rewarded w/360° views w/Flagstaff Lake one way and Sugarloaf the other. I was pleased we weren't also surrounded by towers and ski runs. We investigated the foundation of the old firetower and then descended. In just under a mile we were at West Peak , also above treeline and higher than Avery but much less windy. Stopped for lunch at a sunny spot along the ridge and easily ascended the Horns where we could see where we started at Stratton Brook Pond as well as where we were headed, Horns Pond. Serene Horns Pond was a perfect spot for a short break. The decent was pleasant and gradual, often on a soft bed of needles. During the day, being that we were only 30 or so miles from the border, we encountered many Canadians enjoying Maine's great mountains. And many friendly dogs, which I always enjoy. All in all it was an excellent day of great trail and views and enjoyable conversation and company w/Paul, who said this was his first real hike but who clearly is strong and fit w/a good mindset, a born hiker.
There are 6 photos in Album (Note: Move mouse pointer over larger pic and click on NEXT for better viewing)
Members That Participated
sustaining member
Homesteadman
Outdoor Fitness Level: Moderate to Strenuous
Caratunk, ME
United States
Online Status: OFFLINE
Last Login: 06/26/2019 10:47 AM
Member Since: 07/23/2018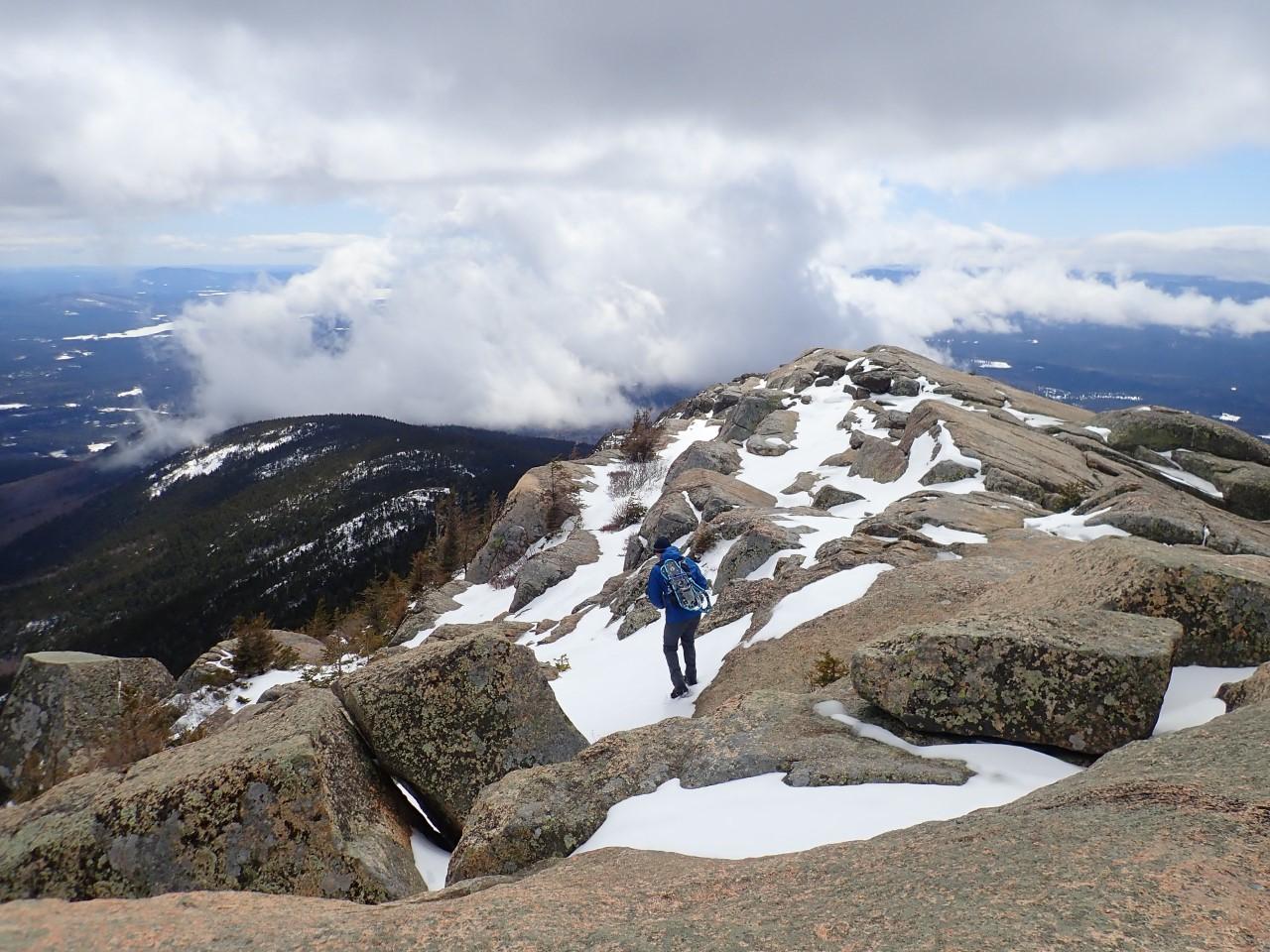 sustaining member
mecyclingrunner
Outdoor Fitness Level: Moderate to Strenuous
LEWISTON, ME
United States
Online Status: ONLINE
Last Login: 06/26/2019 04:07 PM
Member Since: 07/22/2018
<