Greely Ponds Hike
Hiking/Walk DATE: 09/02/2018 - 09/02/2018
Trip/Event Location: Kancamagus Highway, NH
US
Trip Leader(s):
Max # People: 15
Trip Guiding / Event Fee: No, I will not be asking participants for money
Difficulty Level: Moderate
This is a hardwood forest trail leads to two pristine mountain ponds. This is an out and back trail. The trail is rocky and muddy in places and there are several stream crossings. The p... Driving directions to the location and spot to meet at:
The trail starts at the Greely Ponds Trailhead on the Kankamagus Highway. On Google Maps find Greely Ponds Trailhead. There is a small parking lot at the trailhead. Vehicles parked in the National Forest are required to display a Recreation Pass. A $5 pass is available on-site.
Trip Report/Photos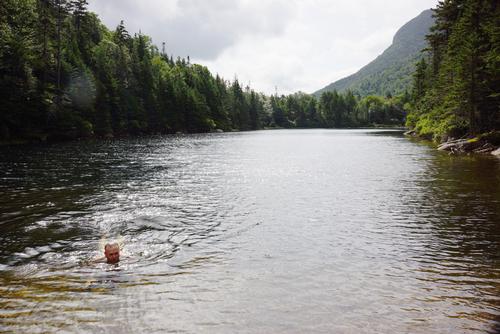 Only one person signed up for this trip, but 3 additional people showed up, so we had a group of five for the hike. We had a wonderful time. The trail is well marked with orange blazes and is not difficult. There are lots of roots toward the beginning of this hike, but it is in the woods, so that's to be expected. There were several areas where we crossed tiny streams and babbling brooks; this may have been due to all of the rain that we had in the previous two weeks. We came across few hikers on the way, but it is not a very popular hike. The first pond has more areas where you can find a spot for swimming and hanging out. But we opted to eat lunch at the second pond and then go back to the parking lot on the Kancamagus Highway.
There are 3 photos in Album (Note: Move mouse pointer over larger pic and click on NEXT for better viewing)


Members That Participated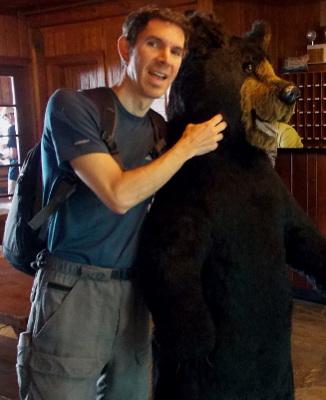 sustaining member
treader
Outdoor Fitness Level: Moderate to Strenuous
Boston, MA
United States
Online Status: OFFLINE
Last Login: 03/03/2019 08:52 AM
Member Since: 07/25/2007
<