Sebago Lake Camping Weekend
Camping DATE: 08/31/2018 - 09/03/2018
Trip/Event Location: Naples, ME
US
Trip Leader(s): shep5
Max # People: 15
Trip Guiding / Event Fee: No, I will not be asking participants for money
Difficulty Level: Moderate
Join me for a relaxing camping weekend over Labor Day on Sebago Lake. This will hopefully be an opportunity to meet some new GayOutdoor members! We'll use the Sebago Lake State Park... Driving directions to the location and spot to meet at:
ROM ROUTE 95 IN MAINE: Take Exit 48 and follow the signs for Route 302 West. Turn onto Route 302 West and follow for 21.1 miles. Turn left onto State Park Road and follow the signs for the campground.
For GPS Users: 11 Park Access Road, Casco, ME 04015 (43.93127, -70.58022). To obtain custom directions, copy and paste the GPS coordinates directly into Google Maps.
Trip Report/Photos
I arrived at the Sebago Lake State Park Campgroud at about 6PM Friday evening. I set up camp and then left the park for a bit to pick up fire wood. This large campground was very nice and quiet with decent spacing between sites (there are about 250 sites here). Back at the site, I made dinner and had a campfire before I retired for the evening.
SATURDAY
As there was no interest from other GO members, I decided I would head to the White Mountains to hike on Saturday. Pinkham Notch was only about 75 minutes away and since there was little serious hiking in Maine's Lake Region, I decided to head up there for the day. The following hike of Mount Adams and Madison was detailed separately, since it was out of the scope of a "moderate" camping weekend:
Mounts Adams and Madison Loop Hike
I returned to camp by about 7:40PM due to the excessive traffic in Intervale and North Conway on the way back. I showered and made dinner and then called it a night.
SUNDAY
I got up at just before 7AM and got breakfast. By 9AM I headed out to hike Pleasant Mountain.
Pleasant Mountain Hike
This was a moderate-sized mountain, which rises to the west of Moose Pond in Denmark. Shawnee Peak Ski Area occupies a small portion of the northern part of the ridge. I made it to the parking area off Mountain Road for the Ledges Trail at about 9:35. I got ready and just as I was going to head up the trail, a woman pulled in who I had chatted with on top of Mount Adams the day before. We chatted and I headed across the road for the trail. The day was partly cloudy with quite a bit of sun and alot warmer than the day before.
The trail climbed at a modest grade and after awhile this was broken up with a series of switchbacks. By 10:20 I was at the first of many open ledges. There were good views looking over Moose and Beaver Ponds and as I ascended further there was a nice view of the Southwest Summit with its radio antennas. It was 10:50, when I reached the trail for that summit. Instead I proceeded to climb to the main summit, which was just 0.2 miles further. I emerged out onto the partly open summit with its fire tower at 11AM (2000'). For such a nice day there were only a few other people here (it seemed like many folks had just walked up to the ledges only). There was a nice west-facing ledge with views towards the clouded-over White Mountains. The fire tower's cab was boarded up and there were no stairs like on many towers. Instead there was an iron ladder, which I climbed part way up to get a view to the south. I enjoyed a snack and then explored some of the herd paths off of the main summit. There were other ledges, which were nice, but didn't offer much additional views beyond the main ledge.
I decided at 11:25, that I would start across the ridge towards Big Bald Peak. The trail descended steeply for a short distance and then mostly meandered through the woods...occasionally popping out on an open granite ledge. I reached Big Bald Peak a little over 40 minutes later. The peaks to the south as well as Moose Pond to the east could be viewed. Rather than descend via the Bald Peak Trail immediately, I proceeded to follow Sue's Way, which headed for and circled around Shawnee Peak and its ski area. This trail was moderately steep and rocky. There were limited views from the peak itself, but by 12:45 I popped out of the woods at the top of the ski area. There were great views to the north and east...prominately over Long Lake and Moose Pond. After taking in the views I walked back to the trail and continued as this descended to intersect lower down on the Bald Peak Trail. It was 1:10PM and from here I followed this trail back to the northern trailhead on Mountain Road. Along the way the trail followed a rocky ravine, which supposedly has a nice falls, but it was entirely dry! I reached the road at 1:35 and still had to walk about 1.5 miles back to the other parking area, which I made by 2:10PM.
After the hike I drove back to the campground, changed and headed for the beach to cool off and swim. Man, did that feel great and surprisingly the water was warm. I walked the path along the rocky shore out to the point and passed the other section of campsites and beaches. The other section of campground was very crowded with campers right on top of one another. There were no trees between alot of the sites and I'm glad I was in the other section. I returned to my site and by about 5PM I started to prep for dinner. By dark (a little before 8AM), I lit my campfire and relaxed for the rest of the evening before finally calling it a night by 10:30PM.
SUNDAY
I awoke before 7AM and began breakfast and simultaneously breaking camp. I ended up getting on the road by just before 9AM.
Despite the lack of GO interest, it was an amazing Labor Day Weekend weatherwise and for me personally, it was nice to explore Maine's Lake Region, which I had never visited. Pleasant Mountain was a beautiful area hike with large rewards for the effort and the campground, for as large as it was, was surprisingly quiet. I had planned to get out on the lake by kayak, but with as busy as Sebago and the other lakes were with boat traffic, there was not much quiet water to just enjoy...maybe on a future trip at another time of the year.
There are 31 photos in Album (Note: Move mouse pointer over larger pic and click on NEXT for better viewing)
Members That Participated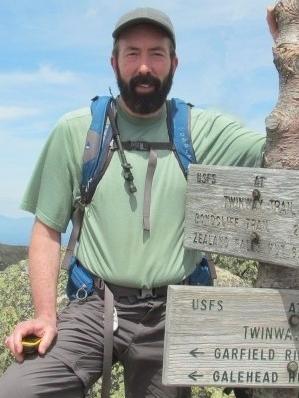 sustaining member
shep5
Outdoor Fitness Level: Very Strenuous
Jaffrey, NH
United States
Online Status: OFFLINE
Last Login: 04/19/2019 10:04 PM
Member Since: 10/30/2001
guest member
Up4itBos
Outdoor Fitness Level: Moderate
Amherst (Beaver Lake), MA
United States
Online Status: OFFLINE
Last Login: 11/05/2018 02:25 PM
Member Since: 08/01/2013
Driving My Own Car


(Willing to give guys a ride)

Comment: Signed up for site # 102
<