Story of the Forest Trail, Shenandoah National Park
Hiking/Walk DATE: 06/24/2018 - 06/24/2018
Trip/Event Location: Shenandoah National Park, VA
US
Trip Leader(s): TrailGuyEric
Max # People: 15
Trip Guiding / Event Fee: No, I will not be asking participants for money
Difficulty Level: Easy
Easy and very short hike of just 1.8 miles. Informative hike with a self-guided tour of the Blue Ridge Forest. Bring water and snacks. Hike starts at 10 a.m. More information is in t... Driving directions to the location and spot to meet at:
Trailhead is at mile marker 51.0 on Skyline Drive, Shenandoah National Park across from the Harry Byrd Visitor's Center. Stay on paved path to the right
Trip Report/Photos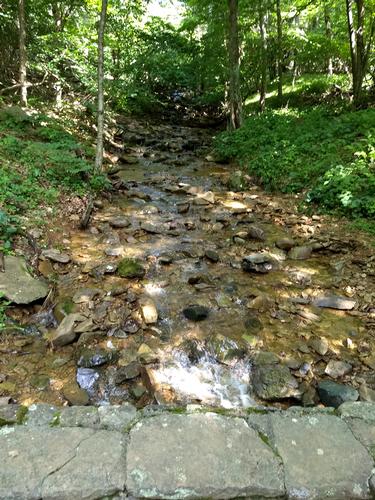 We were hoping the Story of the Forest Trail would have placards or information signs along the way explaining the changing forest due to fire, pollution, insects, or logging but alas, no. It was a "self interpretive" style hike--you intrepret the forest in your own way. The hike was a gentle hike down from the visitor's center down to a rocky creek and then back--or you can make a loop of it going through part of a campground, and we chose the later. This made for a nice short hike on our last day in the park.
We did see another 3 bears, one near the visitor's center and two on our drive out of the park after the hike.
There are 11 photos in Album (Note: Move mouse pointer over larger pic and click on NEXT for better viewing)
Members That Participated
TrailGuyEric
Outdoor Fitness Level: Moderate to Strenuous
Chesterfield, VA
United States
Online Status: OFFLINE
Last Login: 03/25/2019 07:50 AM
Member Since: 01/08/2003
TJinCville
Outdoor Fitness Level: Easy to Moderate
Charlottesville, VA
United States
Online Status: OFFLINE
Last Login: 03/25/2019 12:07 PM
Member Since: 02/08/2018
Jahn
Outdoor Fitness Level: Easy to Moderate
Richmond, VA
United States
Online Status: OFFLINE
Last Login: 03/04/2019 05:08 PM
Member Since: 12/31/2013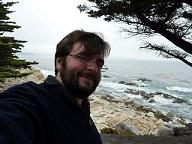 guest member
Logan
Outdoor Fitness Level: Moderate
Richmond, VA
United States
Online Status: OFFLINE
Last Login: 02/04/2019 12:12 PM
Member Since: 03/25/2016
<