1st Sunday Hike and Breakfast
Hiking/Walk DATE: 05/06/2018 - 05/06/2018
Trip/Event Location: Centreville, VA
US
Trip Leader(s): TrailGuyEric
Max # People: 15
Trip Guiding / Event Fee: Yes, but only to cover shared expenses, and I too am paying
Difficulty Level: Moderate
Bull Run Occoquan Trail
This is a long one-way trail (not a loop) so we'll hike down partially and hike back. The terrain is somewhat hilly. We'll begin at Bull Ru... Driving directions to the location and spot to meet at:
Use your GPS for Bull Run Regional Park, 7700 Bull Run Dr, Centreville, VA 20121. I'll be in a burgundy 2018 Honda Ridgeline.
Trip Report/Photos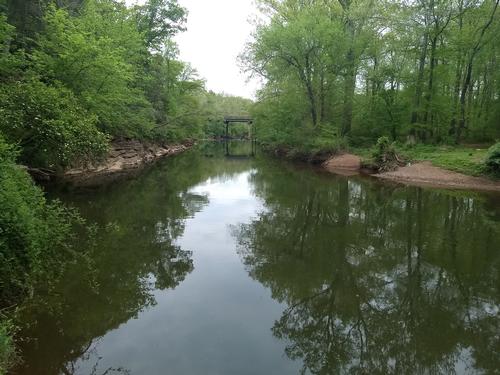 We hit the trailhead a bit early since everyone was there. We hiked down the boardwalk and towards Bull Run (river) accompanied by lots of birds singing in the trees. Later on we stopped to try to identify a few and were pleasantly surprised at the diversity of birds around this sliver of a park along the river and in the flight path of Dulles International at times you could seemingly reach up and touch a 777 flying overhead. The trail had quite a few bridges as you might expect, but a few were quite bouncy, although very sturdy.
We walked along the river up a few fairly steep hills. Before the next little hill and before crossing a small stream I heard a bird singing loudly in the bushes. We stopped long enough to spot the bird and to my surprise, it was one of the most strikingly beautiful birds out there, an Indigo Bunting https://www.allaboutbirds.org/guide/Indigo_Bunting/,. This particular bird had a surprising long song, which he repeated many times, moving from shrub to tree and back again. We just stood there in admiration before moving on. We walked for another 15 minutes and spotted a wood shelter high up on a bluff above the river so we took advantage of the view and the seat for a rest. Soon we observed a bird flitting about and singing in a tree slighly below us. Checking a couple of bird websites, we were able to identify the bird as a Black-Throated Blue Warbler (https://www.allaboutbirds.org/guide/Black-throated_Blue_Warbler/id). We continued on until we reach some Civil War earthworks which was about the 3.5 mile mark and almost 2 hours into our walk.
We walked back and oberved more Indigo Buntings (groups of them in places) and then spotted or third warbler, a Black and White warbler, https://www.allaboutbirds.org/guide/Black-and-white_Warbler. I have this bird in my back yard each summer (and an occasional Indigo Bunting passing through) but it was still nice to see it here.
We got back to our staring point around 1:30 pm, making for a good 4 hour hike. This is a great gem of a park in Northern Virginia and definitely needs a revisit.
There are 8 photos in Album (Note: Move mouse pointer over larger pic and click on NEXT for better viewing)
Members That Participated
sustaining member
TrailGuyEric
Outdoor Fitness Level: Moderate to Strenuous
Chesterfield, VA
United States
Online Status: OFFLINE
Last Login: 01/09/2019 07:13 AM
Member Since: 01/08/2003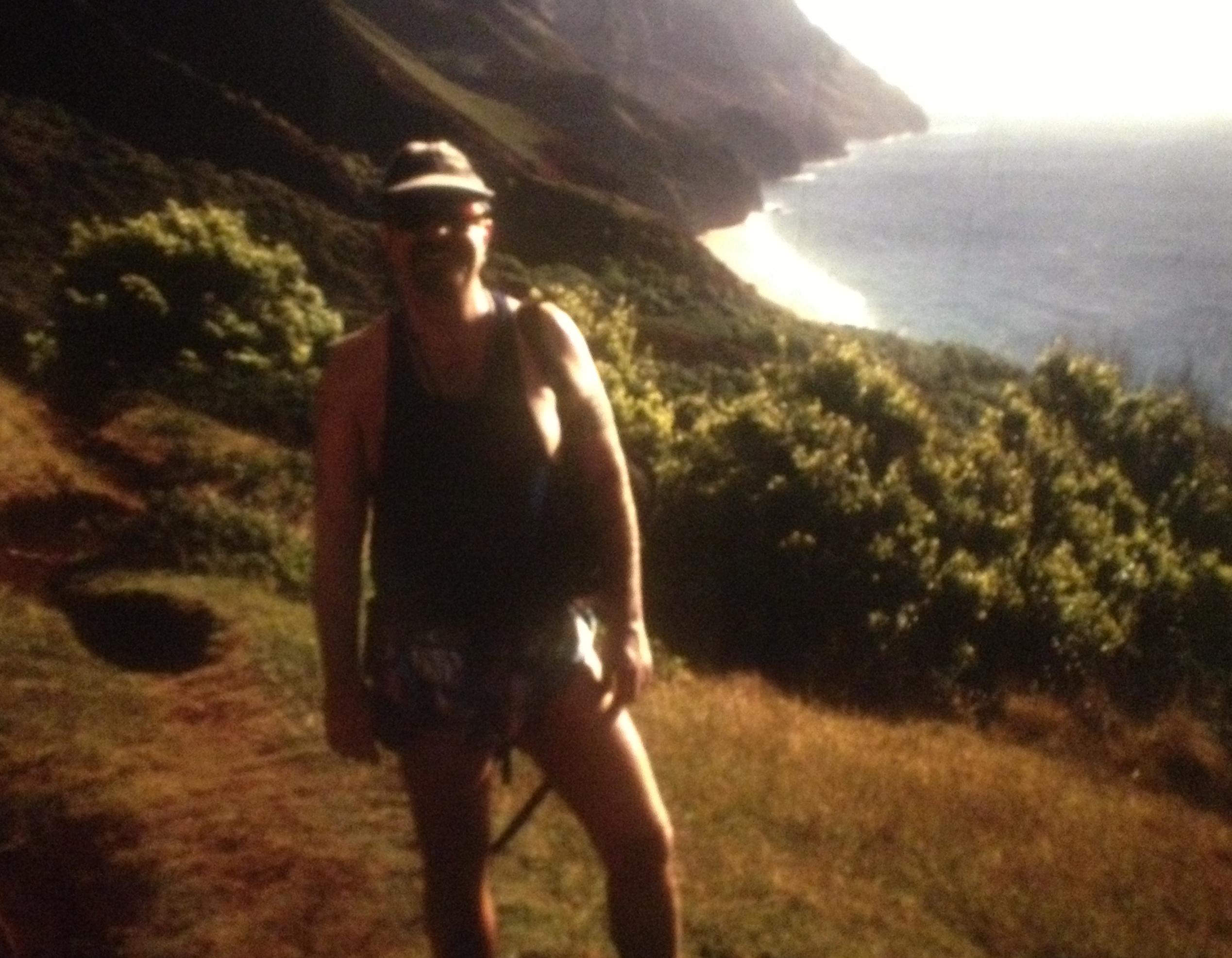 sustaining member
TJinCville
Outdoor Fitness Level: Easy to Moderate
Charlottesville, VA
United States
Online Status: OFFLINE
Last Login: 01/07/2019 08:09 PM
Member Since: 02/08/2018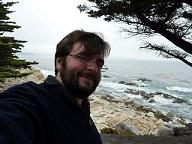 guest member
Logan
Outdoor Fitness Level: Moderate
Richmond, VA
United States
Online Status: OFFLINE
Last Login: 01/07/2019 08:31 PM
Member Since: 03/25/2016
<