Powhatan State Park Hike
Hiking/Walk DATE: 02/17/2018 - 02/17/2018
Trip/Event Location: Powhatan, VA
US
Trip Leader(s): TrailGuyEric
Max # People: 15
Trip Guiding / Event Fee: No, I will not be asking participants for money
Difficulty Level: Moderate
Join us for our 3rd Saturday (of the month) Hike at 11 a.m., Powhatan State Park. Meet at the parking lot near Park Office (first parking lot on your left).
We'll hit the Entr... Driving directions to the location and spot to meet at:
Hike: 4616 Powhatan State Park Rd Powhatan Va, Powhatan, VA 23139 (1 hour from Richmond VA)
Lunch: Hickory Notch Grill, 2031 Broad Street Rd, Maidens, VA 23102 (22 Minutes from Powhatan State Park)
Trip Report/Photos
We all arrived early at the parking lot and due to potential rain, we headed out at 10:20 and down the Cabin trail (named for the remains of an old 18th or 19th century cabin. All that remains are the stone foundation and stone fireplace). The trail conditions were great considering the heavy rains a few days before. We continued down the Cabin Trail, crossed a stream and up a hill until we came the end of the Cabin Trail and onto the looping Pine Trail, name for all of the long-leaf pine trees which abound this park of the park.
We walked along a couple of the Pine Trail loops and then onto the Big Woods Trail, and back to the car. We drove down to the river and boat launch and noticed how very high the James River had been—about 15' higher than it was that morning (based on the amount of debris and mud). We drove to the parking lot near the Turkey Trail, which is a trail in an open field running up against a forest or an area of sapplings. We looped back and concluded our hike for the day, 4.2 miles in about 2 hours and 20 minutes.
There are 6 photos in Album (Note: Move mouse pointer over larger pic and click on NEXT for better viewing)
Members That Participated
TrailGuyEric
Outdoor Fitness Level: Moderate to Strenuous
Chesterfield, VA
United States
Online Status: OFFLINE
Last Login: 12/06/2018 06:35 AM
Member Since: 01/08/2003
guest member
Avalondude
Outdoor Fitness Level: Easy to Moderate
Colonial Heights, VA
United States
Online Status: OFFLINE
Last Login: 11/04/2018 06:37 AM
Member Since: 10/25/2017
Jahn
Outdoor Fitness Level: Easy to Moderate
Richmond, VA
United States
Online Status: OFFLINE
Last Login: 11/03/2018 07:09 PM
Member Since: 12/31/2013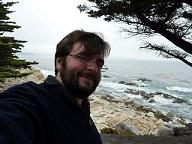 guest member
Logan
Outdoor Fitness Level: Moderate
Richmond, VA
United States
Online Status: OFFLINE
Last Login: 09/19/2018 01:00 PM
Member Since: 03/25/2016
TJinCville
Outdoor Fitness Level: Easy to Moderate
Charlottesville, VA
United States
Online Status: OFFLINE
Last Login: 11/02/2018 11:41 AM
Member Since: 02/08/2018
Driving My Own Car


(Willing to give guys a ride)

Comment: May just come for lunch depending on weather. Looking forward to meeting you all. Tom
<