Mt. Carrigain Fall Hike
Hiking/Walk DATE: 10/28/2017 - 10/28/2017
Trip/Event Location: Bartlet, NH
US
Trip Leader(s): Robert.L
Max # People: 10
Trip Guiding / Event Fee: No, I will not be asking participants for money
Difficulty Level: Strenuous
Is it too early to say winter is on the horizon? It might be, but I love it so much. It is still October – and while the fall colors are fading we still have time for some hiking ... Driving directions to the location and spot to meet at:
From Route 93 north/south take exit 32 for Route 112 east to Bear Notch Road. Bear Notch Road connects 112 and 302. Take 302 west leaving Bartlet to Sawyer River Road. The trail head is approximately 2 miles from the junction of Sawyer River Road (FR 34)/US Route 302.
Trip Report/Photos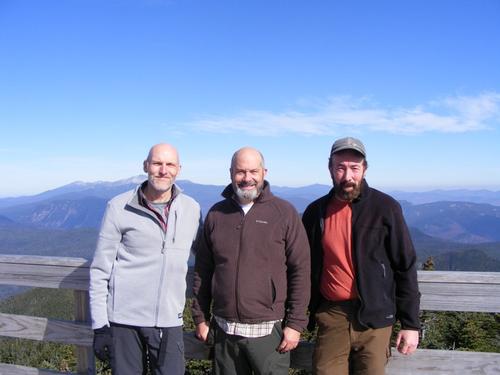 With five days to spare – I did it – I finished my 48th summit in my 48th year of life – so cool!!
Saturday morning started bright and early for the trek to Mt. Carrigain was a long one – four hours. With a pit stop at dunkin donuts for coffee and breakfast to go we arrived at the trail head right at 9am. Stephen had arrived a few minutes before us and was chatting up many hikers who were making the same trip we were. On such a beautiful blue bird day it was not surprising to see that the trails were busy – Saturday was a top ten autumn day.
This trail was fun. It started out simple enough along an open forest that followed the river's edge on a relatively flat landscape. As we pulled away from the water's edge the trail began a modest ascent. It was here we began to notice where the trail was rerouted and we saw traces of the reroute all the way up. We again plateaued and walked quite casually on a flat landscape for about ¾ of a mile coming to a river crossing. Recent rains made this crossing tricky. It was not a deep, just wider than it ordinarily might be with few large rocks to skip on. The week's rain swelled what is most likely a small stream. Stephen managed to skip across and keep his feet dry while Jim and I were more cautious and took our boots off to cross. We don't mind wet feet – just not at the start of a hike!
We carried on the flat landscape a little longer. Like our previous hike – Mt. Moriah – the trail was really a nice meandering walk and then the ascent starts. The trail up was a series of switch backs which were very manageable. We stopped for a snack when it seemed the ridge was still a bit off. As always… within minutes of resuming the hike we broke the tree line and found ourselves on the ridge with magnificent views of the presidential and surround summits – all very recognizable. The trek along the ridge was short – but super sweet. A short ½ hour later we were atop Mt. Carrigain – goal achieved! Stephen and Jim were awesome hiking buds – we toasted with a little champagne and found a spot in the sun and had lunch and chilled for a good 45 minutes. We started the morning hike around 9:15 and were on the summit sometime around 12:30pm. While lunching at least two other groups, if not three, had a member celebrating their 48th summit.
As always, every climb up has its climb down. In our group shot the sun was so bright we were squinting. If I could have captured the beauty of this day in a bottle I would have – all the more reason to appreciate where you are in the moment. My camera batteries died out and so my photos are all of our ascent and time on the summit. The descent was quick and as fun filled as the day. We finished the hike around 4:00pm and then headed off to Woodstock Brewery for a small bite to eat. By 6:30pm we were all headed home. It was an early start to a big day with a brilliant finish. Thank you Stephen & Jim for making this hike just a bit more special. Cheers gents and see you on the trails!!
There are 24 photos in Album (Note: Move mouse pointer over larger pic and click on NEXT for better viewing)
Members That Participated
sustaining member
Robert.L
Outdoor Fitness Level: Strenuous
Spencer, MA
United States
Online Status: OFFLINE
Last Login: 09/20/2018 11:09 PM
Member Since: 09/07/2014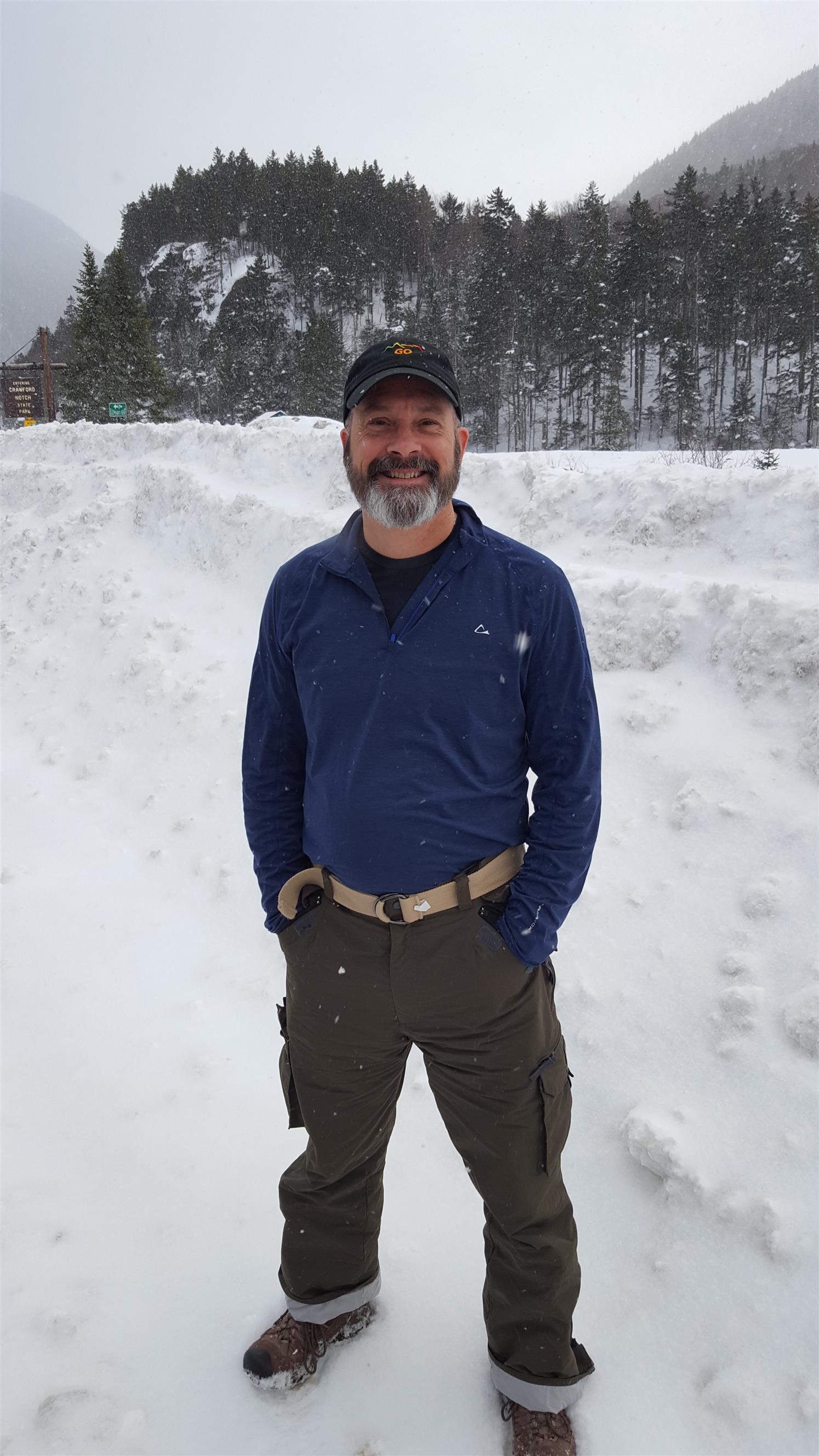 guest member
jim.mc
Outdoor Fitness Level: Strenuous
Burlington , VT
United States
Online Status: OFFLINE
Last Login: 01/08/2018 09:08 AM
Member Since: 11/12/2015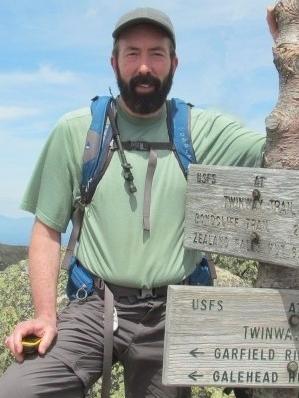 sustaining member
shep5
Outdoor Fitness Level: Very Strenuous
Jaffrey, NH
United States
Online Status: OFFLINE
Last Login: 09/24/2018 07:53 PM
Member Since: 10/30/2001
shep5
Oct 30, 2017 at 11:33 AM
Congratulations, Rob! What a spectacular fall day to complete your amazing journey! It was fun all around! Steve
<