Rabun Bald and Flat Top Mountain
Hiking/Walk DATE: 06/29/2017 - 06/29/2017
Trip/Event Location: Clayton, GA
US
Trip Leader(s): dnaturist
Meeting Time: 8:00 AM
Max # People: 8
Trip Guiding / Event Fee: No, I will not be asking participants for money
Difficulty Level: Moderate to Strenuous
This hike will be a 9 mile hike (out and back) to Flat Top Mountain and Rabun Bald via the Bartram Trail. The hike will start and end at Wilson Gap.
This will be a ... Driving directions to the location and spot to meet at:
The meeting place for the hike will be at the Burger King in Clayton, Georgia. The Burger King address is: 73 Rickman Street, Clayton, Georgia 30525.
We will be leaving the Burger King, for the trailhed, sharply at 8:00 AM. Please arrive earlier for meeting and eating.
Trip Report/Photos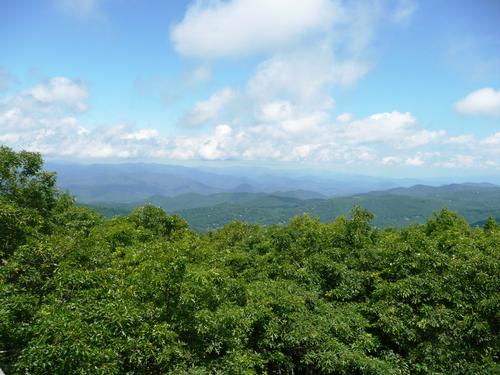 Very nice 9 mile "out and back" hike via the Bartram Trail to Rabun Bald, the second highest spot in Georgia at 4695 feet.
This hike had a nice east grade to the peak and observation tower than the trail on the opposite side of the mountain.
In this area we had flaming azalea and rhododendren blooming.
There are 4 photos in Album (Note: Move mouse pointer over larger pic and click on NEXT for better viewing)
Members That Participated
guest member
dnaturist
Outdoor Fitness Level: Moderate to Strenuous
Jacksonville, FL
United States
Online Status: OFFLINE
Last Login: 01/03/2018 02:31 PM
Member Since: 11/12/2013
full member
edfarthing
Outdoor Fitness Level: Moderate to Strenuous
Hickory, NC
United States
Online Status: OFFLINE
Last Login: 01/08/2018 07:49 AM
Member Since: 10/20/2015
edfarthing Jun 30, 2017 at 9:08 AM

This was a sweet hike across 2 mountains to get to an old fire tower on Rabun Bald, which had spectacular views.

<