Behold a pale rider...
02/24/2018
Trip Report/Photos from Mountainrabbit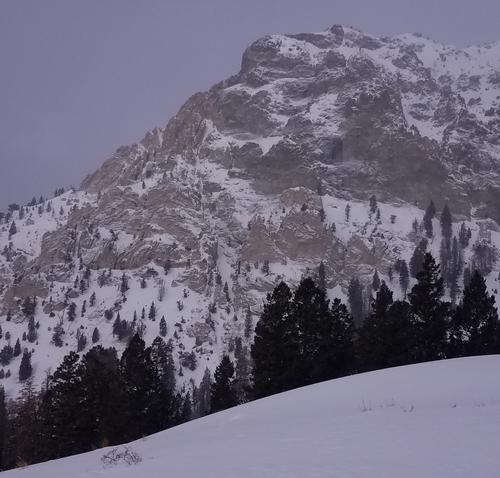 Nothing remains of the town set for the Clint Eastwood film Pale Rider, but years ago, I figured out its exact location by carefully studying the film's scenery. It was built in the Boulder Mountain foothills, carefully positioned so Highway 75 would be out of view. The most impressive edifice of the entire range - the rugged southeast face of Lorenzo Peak - forms the backdrop to the climactic gunfight scene, plainly seen behind the mysterious Preacher as he enters town. I've been getting over a cold, so I chose this as an easy, familiar snowshoe trip. One thing I truly love about Idaho is that few travel its backcountry. It's easy to believe that you're back in the old west, and there may be prospectors, desperadoes, or a nameless gunslinger just over the next rise.
- The Trip Has No Photos -