CT AIRLINE RAILWAY STATE PARK RAILTRAIL
Road Cycling
DATE: Oct 13, 2018

END DATE: Oct 13, 2018

Trip/Event Location: AMSTON CT
Trip Leader(s)
jonathanclark
Hartford, CT United States
Meeting Time: 10:30 AM
Max # People: 15
Trip Guiding / Event Fee: No, I will not be asking participants for money
Difficulty Level:
Moderate
(Do you qualify to attend with this trip difficulty rating? Click Here.)
Region: New England
Sign Up To This Trip/Event
You must be a least a guest member to participate. Comments such as "+1" or "bringing a friend" are NOT permitted. All participants must sign-up for the event individually.
Select your mode of transportation, make any comments and then click on button.
You are not logged in.
Please, Log In
Trip Leaders can click here to edit or delete this activity.
Disclaimer: The club and its members take no responsibility and will not be held responsible for any injuries or accidents that may occur during club events. Outdoor sports are inherently dangerous and accidents will happen. By joining the club or participating in any events posted on the GayOutdoors web page you are taking responsibility for your own safety and well-being. Anyone with an internet connection can post a trip on the GayOutdoors web site. It is your responsibility to determine if this person has the experience and competence to lead the trip. GayOutdoors does not certify or confirm the qualifications of any of its members to lead or participate in trips.
Summary
Please join us for this 20-mile roundtrip ride on the original railbed of the Airline Railroad which was designed to provide the shortest route between NYC and Boston in the 1870s. We'll ride from Amston (Hebron)/Rte 85 south to East Hampton where we'll have lunch (at a restuarant TBD); then return. Hopefully the fall foliage will be starting to turn. Please bring a helmet, water and snacks. This railtrail has a hard-packed surface but is NOT paved; however, most road bikes should be fine for this ride.
Please meet at the Airline State Park Trail Parking Lot on the west side of Route 85 in Amston (Hebron) CT; this appears on maps.google.com. Please note that there's spotty cell & GPS service in the area so, just in case, you may want to print out a map to find the parking lot.
Trip Leader
guest member
jonathanclark
Outdoor Fitness Level: Moderate to Strenuous
Hartford, CT
United States
Online Status: OFFLINE
Last Login: 05/09/2019 09:20 PM
Member Since: 10/23/2008
Approved By: TrailGuyEric
members signed up for this event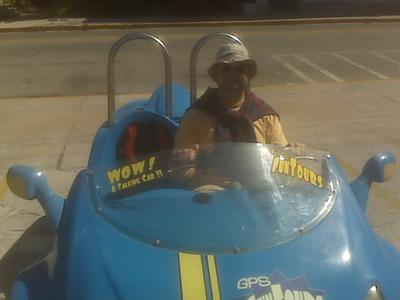 guest member
chriskorus
Outdoor Fitness Level: Moderate to Strenuous
Windham County, CT
United States
Online Status: OFFLINE
Last Login: 10/08/2018 09:20 AM
Member Since: 07/27/2013
Driving My Own Car


(Willing to give guys a ride)
Discuss This Trip/Event
LymeLight
Posted Oct 13, 2018 at 9:30 AM
Hi guys. I'm going to cancel because of the weather. Hope to join you another time. Fred