Olympic National Wilderness South Beach
Backpacking
DATE: Apr 21, 2018 Saturday

END DATE: Apr 22, 2018 Sunday

Trip/Event Location: Seattle WA
Trip Leader(s)
EastCoastTransplant
Seattle, WA United States
Meeting Time: 5:45 AM
Max # People: 6
Trip Guiding / Event Fee: Yes, but only to cover shared expenses, and I too am paying
Difficulty Level:
Moderate to Strenuous
(Do you qualify to attend with this trip difficulty rating? Click Here.)
Region: Pacific Northwest/Alaska
JOIN OUR NEW MEETUP GROUP to increase our exposure and have more guys sign up for our trips: click here to join our MeetUp Group. This trip may be posted at our MeetUp so you can sign up either there or here.
Sign Up To This Trip/Event
You must be a least a guest member to participate. Comments such as "+1" or "bringing a friend" are NOT permitted. All participants must sign-up for the event individually.
Select your mode of transportation, make any comments and then click on button.
You are not logged in.
Please, Log In
Trip Leaders can click here to edit or delete this activity.
Disclaimer: The club and its members take no responsibility and will not be held responsible for any injuries or accidents that may occur during club events. Outdoor sports are inherently dangerous and accidents will happen. By joining the club or participating in any events posted on the GayOutdoors web page you are taking responsibility for your own safety and well-being. Anyone with an internet connection can post a trip on the GayOutdoors web site. It is your responsibility to determine if this person has the experience and competence to lead the trip. GayOutdoors does not certify or confirm the qualifications of any of its members to lead or participate in trips.
Be Prepared: Please be prepared to be self-sufficient. Have your own provisions such as first aid kit, food, water, extra clothing for unplanned weather, etc. Have your EMERGENCY CONTACT SHEET completed and in your backpack; it may save your life, and help reach someone who greatly cares!
Pace: There may be activities when the group is either slower or faster than your current ability. Please know that because this is a group activity, it's hard to accommodate everyone's pace perfectly. Our desire is not to leave anyone, however there have been times when it is in the best interest of all to split up. Please do your part by knowing your own abilities, communicating with the organizer head of time if you would like to start early and have us catch up or fine with finishing on your own.
Summary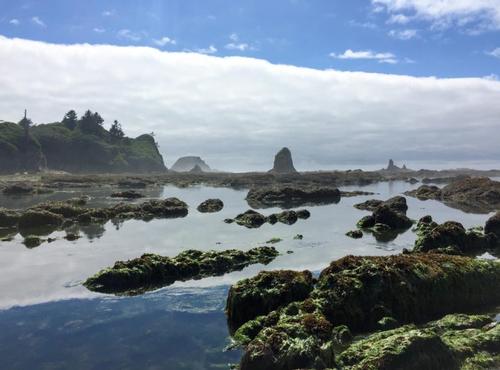 This is a moderate / challenging hike.
We will meetup & have fun exploring the Pacific Coast. Hike and explore the Olympic Wilderness south beaches from Third Beach to Toleak Point & south. Camp at Toleak Point & explore further weather / time permit.
DETAILS:
Duration: 2 Days
Distance: 12.7+ Miles
Elevation: 1,140 Ft
Rating: EaModerate
Green Trail Map: Olympic Coast Beaches 99S
Goal is to always have fun, be prepared & get back safe. Please make sure to review logistics and references below. This is an overnight hike. Bring the 10 camping & hiking essentials plus whatever to keep your spirits up. Also provide room for required bear canister, which depending on the number going, we can share.
Please be aware that even though this is a meetup and we all want to have fun and will do our best to be stewards of each others well being, Individuals who decide to go on this trip remain responsible for his own well being. Individuals are to be in good physical health & condition. Any thing else may place individual and others in danger / compromise the fun, goal of this outing. Preference is always given to individuals with hiking/camping/wilderness experience.
LOGISTICS:
Meetup Starbucks: 5:45AM (Catch 7:05 Ferry)
Port Angeles (Pick Up Permit & Required Bear Canister): 9:30/10:00
Third Beach TH: 12:30/1:00 (Low Tide = 11:30 am / HT = 6:30 pm)
Pitch Camp Toleak Beach (Sunset - 7:13 pm)
Transportation: We will carpool. Depending on the number of people, we may need 1-3 add'l volunteer drivers.
Fees: Permits are $8/night (possibly more). Passengers please chip in $30 to drivers beforehand for volunteering to drive + gas & ferry. Ferry per passenger (each way) = $9
REFERENCES:
Weather Forecast (Pacific Beach, WA)
https://www.accuweather.com/en/us/pacific-beach-wa/98571/daily-weather-forecast/351341?day=41
Tide Chart (La Push)
https://www.tide-forecast.com/locations/La-Push-Quillayute-River-Washington/tides/latest
Ferry Schedule:
http://www.wsdot.wa.gov/Ferries/Schedule/scheduledetail.aspx?tripdate=20180406&departingterm=8&arrivingterm=12&roundtrip=true
Olympic Wilderness South Coast Route:
https://www.nps.gov/olym/planyourvisit/south-coast-route.htm
Olympic NP Map:
https://www.nps.gov/olym/planyourvisit/upload/wildernessmap-10-25-16.pdf
Nick Botner Hike/Camp Description: (Thank you Nick!)
http://nickbotner.com/2013/04/backpacking-la-push-wa-from-third-beach-to-toleak-point/
Driving directions to the location and spot to meet at:
Trip Leader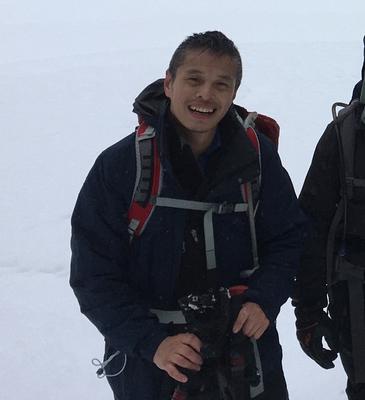 guest member
Online Status: OFFLINE
Last Login: 04/16/2018 09:17 AM
Member Since: 03/02/2018
Approved By: TrailGuyEric