'Ride with Pride' 45-Mile Road Bike Ride
Road Cycling
DATE: Jun 02, 2018 Saturday

END DATE: Jun 02, 2018 Saturday

Trip/Event Location: Brattleboro VT
Trip Leader(s)
frogmeadow
Newfane, VT United States
Meeting Time: 11:30 AM
Max # People: 999
Trip Guiding / Event Fee: No, I will not be asking participants for money
Difficulty Level:
Moderate to Strenuous
(Do you qualify to attend with this trip difficulty rating? Click Here.)
Region: New England
JOIN OUR NEW MEETUP GROUP to increase our exposure and have more guys sign up for our trips: click here to join our MeetUp Group. This trip may be posted at our MeetUp so you can sign up either there or here.
Sign Up To This Trip/Event
You must be a least a guest member to participate. Comments such as "+1" or "bringing a friend" are NOT permitted. All participants must sign-up for the event individually.
Select your mode of transportation, make any comments and then click on button.
You are not logged in.
Please, Log In
Trip Leaders can click here to edit or delete this activity.
Disclaimer: The club and its members take no responsibility and will not be held responsible for any injuries or accidents that may occur during club events. Outdoor sports are inherently dangerous and accidents will happen. By joining the club or participating in any events posted on the GayOutdoors web page you are taking responsibility for your own safety and well-being. Anyone with an internet connection can post a trip on the GayOutdoors web site. It is your responsibility to determine if this person has the experience and competence to lead the trip. GayOutdoors does not certify or confirm the qualifications of any of its members to lead or participate in trips.
Be Prepared: Please be prepared to be self-sufficient. Have your own provisions such as first aid kit, food, water, extra clothing for unplanned weather, etc. Have your EMERGENCY CONTACT SHEET completed and in your backpack; it may save your life, and help reach someone who greatly cares!
Pace: There may be activities when the group is either slower or faster than your current ability. Please know that because this is a group activity, it's hard to accommodate everyone's pace perfectly. Our desire is not to leave anyone, however there have been times when it is in the best interest of all to split up. Please do your part by knowing your own abilities, communicating with the organizer head of time if you would like to start early and have us catch up or fine with finishing on your own.
Summary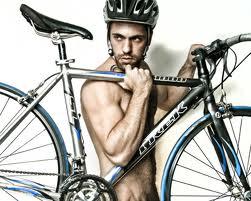 Celebrate upcoming Gay Pride Month and join Scott and Dave from Frog Meadow for a 45-mile ride through the beautiful farmland & hills of Southern Vermont and Western Massachusetts and the Connecticut River Valley.
This ride is like riding through a real picture postcard, passing small family farms with dairy cows in their pastures and corn fields. The ride is moderately hilly, a total elevation change/climb of 820 feet.
Click the link for a Google Map of the route: https://goo.gl/maps/SZMMDFzU3S12
PLEASE NOTE: Participants should be experienced cyclists and have road bikes, not hybrids or mountain bikes. We will be riding at a moderate pace of 14-15 mph. Maps will be provided.
We will meet at Hannaford Shopping Plaza (south end of parking area), Route 5 (AKA Putney Rd; AKA Calvin Coolidge Memorial Hwy) Accessible off Interstate 91 Exit 3 (point "A" on the google Map) at 11.30 to depart at 12:00 SHARP and expect to be done by 4:00 to 5:00 pm. Look for the YELLOW SAAB CONVERTIBLE.
Following the ride, participants are welcome to come to Frog Meadow for a hot tub, dip in the pond and BYOB snacks and refreshments social mixer! This year's apres-ride social mixer is proudly sponsored by OutingsAndAdventures.com! O&A is coordinating an all-gay European River Boat & Bike Tour through France, Luxembourg & Germany this July...check out this link for complete info!
If you're participating in the June 16 Outriders Boston to Provincetown Bike Ride this is an excellent training ride!
Note that overnight lodging at Frog Meadow is is available should you be travelling from out of town. Note that Gay Outdoors sustaining members recieve 10% discounted rates. Click here to check availability and to book lodging.
Raindate: Sunday 6/3
Driving directions to the location and spot to meet at:
We will meet at the Hannaford Shopping Plaza (south end of parking area), Route 5 (AKA Putney Rd; AKA Calvin Coolidge Memorial Hwy) Accessible off Interstate 91 Exit 3 (point "A" on the google Map) at 11.30 to depart at 12:00 SHARP.
Look for the yellow SAAB Convertible!
Trip Leader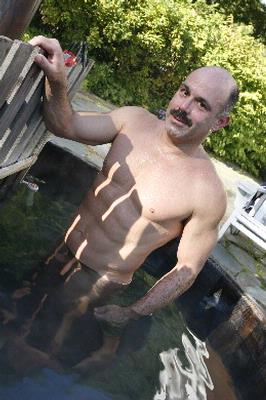 sustaining member
frogmeadow
Outdoor Fitness Level: Strenuous
Newfane, VT
United States
Online Status: OFFLINE
Last Login: 01/07/2019 04:17 PM
Member Since: 03/13/2008
Approved By: TrailGuyEric
members signed up for this event
Klondike
Outdoor Fitness Level: Moderate to Strenuous
Newfane, VT
United States
Online Status: OFFLINE
Last Login: 02/09/2018 08:42 AM
Member Since: 09/07/2011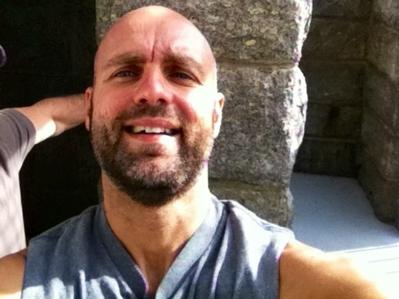 sustaining member
Lucas1212
Outdoor Fitness Level: Moderate to Strenuous
Colchester, CT
United States
Online Status: OFFLINE
Last Login: 09/23/2018 10:22 AM
Member Since: 12/14/2012
Driving My Own Car


(Possibly willing to give guys a ride)
Comment: Sounds like a nice warm day for a great ride with awesome friends...See you guys soon
marchhall
Outdoor Fitness Level: Moderate to Strenuous
Middleton, MA
United States
Online Status: OFFLINE
Last Login: 10/02/2018 01:45 PM
Member Since: 11/29/2009
Driving My Own Car


(Possibly willing to give guys a ride)
alrom2009
Outdoor Fitness Level: Moderate to Strenuous
Boston, MA
United States
Online Status: OFFLINE
Last Login: 01/16/2019 04:29 PM
Member Since: 04/14/2009
Driving My Own Car


(Willing to give guys a ride)
Comment: Hi I was wondering if anyone is traveling from Boston I have my bike but I don't have a bike rack
flyinbrian
Outdoor Fitness Level: Moderate to Strenuous
Montague, MA
United States
Online Status: OFFLINE
Last Login: 06/17/2018 06:28 AM
Member Since: 09/15/2014
Driving My Own Car


(Willing to give guys a ride)
Comment: I plan on going it really depends on weather I do want to go
travelwriter
Outdoor Fitness Level: Moderate
Worcester, MA
United States
Online Status: OFFLINE
Last Login: 05/31/2018 03:17 PM
Member Since: 06/14/2012
Driving My Own Car


(Possibly willing to give guys a ride)
Discuss This Trip/Event