Mts Washington & Monroe Hike
Hiking/Walk
DATE: Feb 18, 2018 Sunday

END DATE: Feb 18, 2018 Sunday

Trip/Event Location: Bretton Woods NH
Trip Leader(s)
shep5
Jaffrey, NH United States
Meeting Time: 8:00 AM
Max # People: 10
Trip Guiding / Event Fee: No, I will not be asking participants for money
Difficulty Level:
Strenuous
(Do you qualify to attend with this trip difficulty rating? Click Here.)
Region: New England
JOIN OUR NEW MEETUP GROUP to increase our exposure and have more guys sign up for our trips: click here to join our MeetUp Group. This trip may be posted at our MeetUp so you can sign up either there or here.
Sign Up To This Trip/Event
You must be a least a guest member to participate. Comments such as "+1" or "bringing a friend" are NOT permitted. All participants must sign-up for the event individually.
Select your mode of transportation, make any comments and then click on button.
You are not logged in.
Please, Log In
Trip Leaders can click here to edit or delete this activity.
Disclaimer: The club and its members take no responsibility and will not be held responsible for any injuries or accidents that may occur during club events. Outdoor sports are inherently dangerous and accidents will happen. By joining the club or participating in any events posted on the GayOutdoors web page you are taking responsibility for your own safety and well-being. Anyone with an internet connection can post a trip on the GayOutdoors web site. It is your responsibility to determine if this person has the experience and competence to lead the trip. GayOutdoors does not certify or confirm the qualifications of any of its members to lead or participate in trips.
Be Prepared: Please be prepared to be self-sufficient. Have your own provisions such as first aid kit, food, water, extra clothing for unplanned weather, etc. Have your EMERGENCY CONTACT SHEET completed and in your backpack; it may save your life, and help reach someone who greatly cares!
Pace: There may be activities when the group is either slower or faster than your current ability. Please know that because this is a group activity, it's hard to accommodate everyone's pace perfectly. Our desire is not to leave anyone, however there have been times when it is in the best interest of all to split up. Please do your part by knowing your own abilities, communicating with the organizer head of time if you would like to start early and have us catch up or fine with finishing on your own.
Summary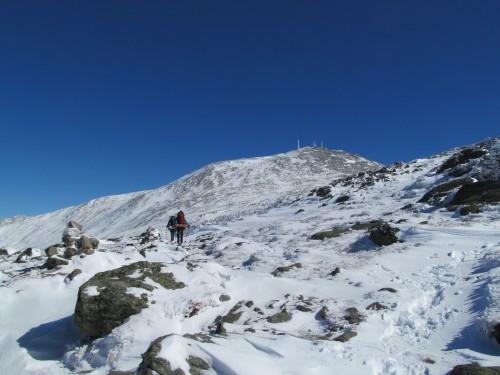 Join me for this out-and-back hike up to the highest point in the Northeast. We will hike the Ammonoosuc Ravine Trail from the Base Station. On our way up to Mt. Washington (6288') we will pass by the Lake of the Clouds and its AMC hut before turning onto the Crawford Path. Portions of the trail are modestly steep, but this route is generally well-traveled. On our descent we will also take the short trip up and back to Mount Monroe (5372') before descending the Ammonoosuc Ravine Trail. Much of this trip is above treeline, so we'll be exposed for a good portion of the day...but on a clear day the views are expansive across the Presidential Range. Expect cold temperatures and wind, particularly on the summits. NOTE: The summit observatory is closed to the public in winter; however, there is an alcove set-up for hikers to get out of the wind. As the observatory and hut are closed, there is no access to water.
Total Distance and Elevation Gain: 9.5 miles with approximately 3800 feet in cumulative elevation gain.
Total Time: 8 hours or more depending on breaks and group's speed.
Very harsh summit weather may postpone to another date or cancel, as appropriate.
What to Bring: Snowshoes are REQUIRED and will be adequate for the entire hike (you may also wish to pack and carry microspikes). Wear warm layered synthetic clothing suitable for the exposed range and summit...no cotton or blue jeans. You should also have insulated boots and gloves suitable for the season. Additionally, consider bringing goggles, face protection (balaclava), hand/foot warmers and a headlamp/flashlight. Bring along plenty of water (at least 2 liters), lunch, snacks and anything else you may require for a day hike,
Carpooling: Contact other participants or the trip leader to arrange for a rideshare to the trailhead.
Afterwards: If there is sufficient interest, we will have drinks and/or dinner in the area (Fabyans).
Driving directions to the location and spot to meet at: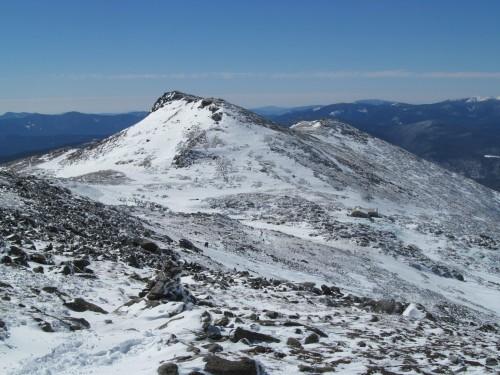 From the intersection of Rts. 3 and 302 in Twin Mountain, take Route 302 east for 4.4 miles. Just past Fabyan's Restaurant, turn left onto Base Station Road (there is a billboard for the Cog Railway here). Take Base Station Road for 6.0 miles to the end. Hikers must use the lower lot at the Cog Railway Station...it is marked. Look for a gray Hyundai Elantra.
NOTE: Use caution on the Base Station Road. It is minimally-maintained...it is plowed, but it is typically not salted/sanded (there is usually some ice and snow on the road).
For GPS Users: Mount Washington Cog Railway, Base Station Road, Bretton Woods, NH (44.268344,-71.353081). To obtain custom directions, copy and paste the GPS coordinates directly into Google Maps.
Trip Leader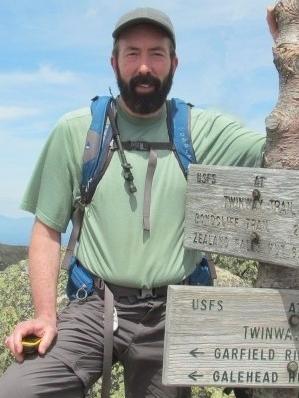 sustaining member
shep5
Outdoor Fitness Level: Very Strenuous
Jaffrey, NH
United States
Online Status: OFFLINE
Last Login: 01/17/2019 09:40 PM
Member Since: 10/30/2001
members signed up for this event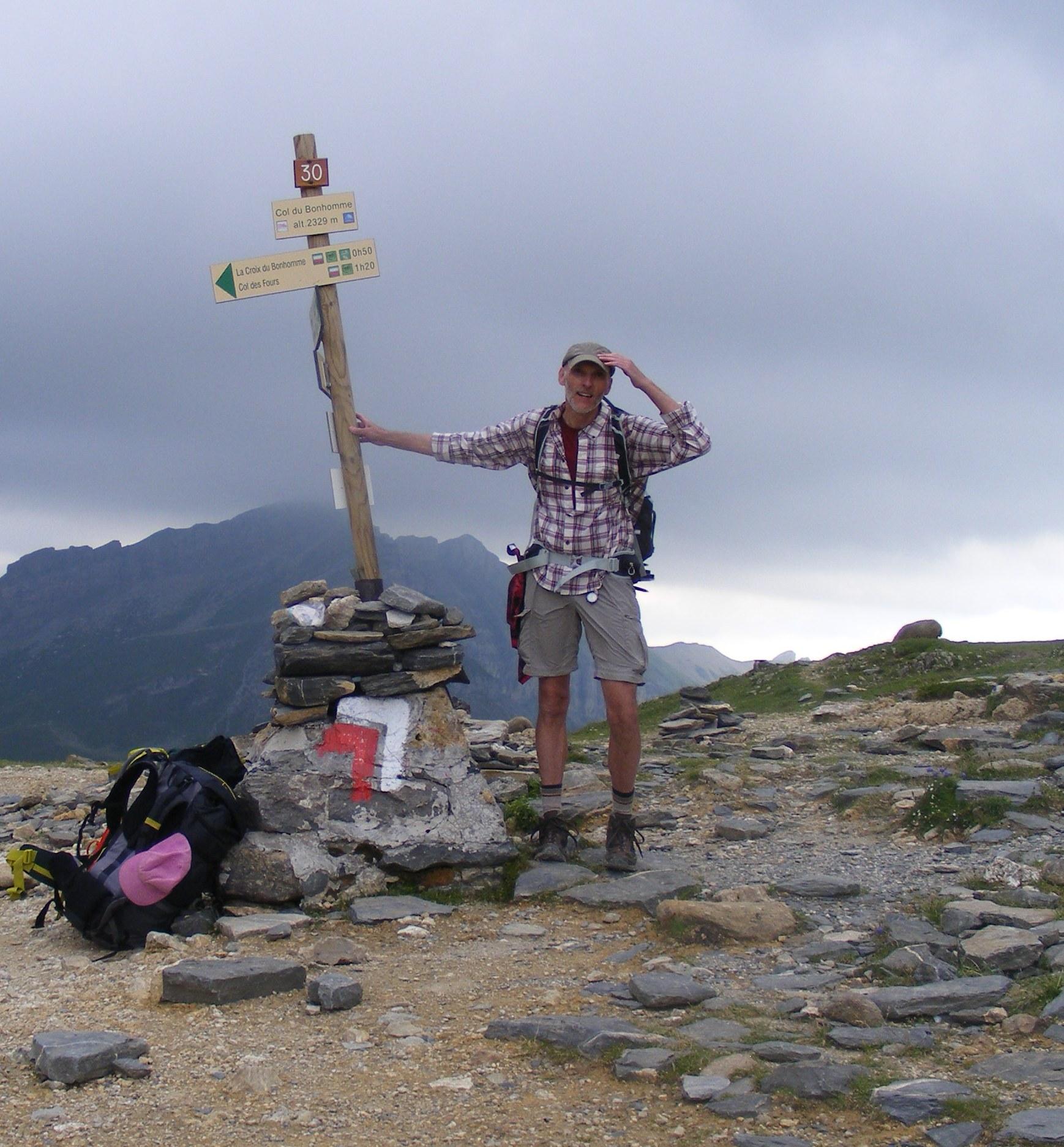 sustaining member
Robert.L
Outdoor Fitness Level: Strenuous
Spencer, MA
United States
Online Status: OFFLINE
Last Login: 01/13/2019 09:33 PM
Member Since: 09/07/2014
Driving My Own Car


(Willing to give guys a ride)
Discuss This Trip/Event