Tour de Mont Blanc - 2018
Hiking/Walk
DATE: Aug 17, 2018 Friday

END DATE: Sep 02, 2018 Sunday

Trip/Event Location: Chamonix
Trip Leader(s)
Robert.L
Spencer, MA United States
Meeting Time: 8:00 AM
Max # People: 6
Trip Guiding / Event Fee: Yes, but only to cover shared expenses, and I too am paying
Difficulty Level:
Strenuous
(Do you qualify to attend with this trip difficulty rating? Click Here.)
Region: International
JOIN OUR NEW MEETUP GROUP to increase our exposure and have more guys sign up for our trips: click here to join our MeetUp Group. This trip may be posted at our MeetUp so you can sign up either there or here.
Sign Up To This Trip/Event
You must be a least a guest member to participate. Comments such as "+1" or "bringing a friend" are NOT permitted. All participants must sign-up for the event individually.
Select your mode of transportation, make any comments and then click on button.
You are not logged in.
Please, Log In
Trip Leaders can click here to edit or delete this activity.
Disclaimer: The club and its members take no responsibility and will not be held responsible for any injuries or accidents that may occur during club events. Outdoor sports are inherently dangerous and accidents will happen. By joining the club or participating in any events posted on the GayOutdoors web page you are taking responsibility for your own safety and well-being. Anyone with an internet connection can post a trip on the GayOutdoors web site. It is your responsibility to determine if this person has the experience and competence to lead the trip. GayOutdoors does not certify or confirm the qualifications of any of its members to lead or participate in trips.
Be Prepared: Please be prepared to be self-sufficient. Have your own provisions such as first aid kit, food, water, extra clothing for unplanned weather, etc. Have your EMERGENCY CONTACT SHEET completed and in your backpack; it may save your life, and help reach someone who greatly cares!
Pace: There may be activities when the group is either slower or faster than your current ability. Please know that because this is a group activity, it's hard to accommodate everyone's pace perfectly. Our desire is not to leave anyone, however there have been times when it is in the best interest of all to split up. Please do your part by knowing your own abilities, communicating with the organizer head of time if you would like to start early and have us catch up or fine with finishing on your own.
Summary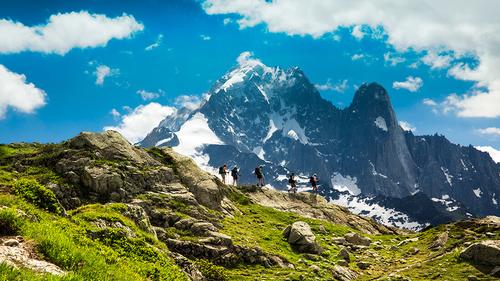 Dear Fellow Go Members…
Europe 2018! Join me for what I hope to be a brilliant self guided adventure – Le Tour de Mont Blanc
Mont Blanc is known as the Monarch of the Alps. At 4,808 meters/15,771 feet it stands proudly among many summits in the Alps. This journey will be a circular hike of 11 stages, 2 rest days and 15 nights. Travel to and from our starting point will add a few days. Please note the actual number of nights may vary once we finalize reservations which depend on group size and hut availability. The sooner we start the booking process, the easier time we will have ensuring a smooth and even route. Our hikes will range between 8 to 11 miles each day providing we get the desired huts.
Final Trip Itinerary:
Day 1: Saturday 18 August 2018: Arrive in Chamonix. Stay at Hotel Richemond
Day 2: Sunday 19 August 2018: Bus to Les Houches. Walk to Refuge de Miage, 9.5 Miles
Day 3: Monday 20 August 2018: Walk to Refuge de la Croix du Bonhomme, 13 Miles
Day 4: Tuesday 21 August 2018: Walk to Rifugio Elisabetta, 10 Miles
Day 5: Wednesday 22 August 2018: Walk to Courmayeur. Stay at Hotel Bouton d'Or, 10.5 Miles
Day 6: Thursday 23 August 2018: Rest day in Courmayeur. Stay at Hotel Bouton d'Or, Day Hike
Day 7: Friday 24 August 2018: Walk to Rifugio Bonatti, 7 Miles
Day 8: Saturday 25 August 2018: Walk to La Fouly. Stay at Hotel des Glaciers, 12 Miles
Day 9: Sunday 26 August 2018: Walk to Champex. Stay at Pension en Plein Air, 10 Miles
Day 10: Monday 27 August 2018: Walk to Trient. Stay at l'Auberge du Mont Blanc, 11.5 Miles
Day 11: Tuesday 28 August 2018: Walk to Argentiere. Stay at Hotel Le Dahu, 9.5 Miles
Day 12: Wednesday 29 August 2018: Rest day in Argentiere. Stay at Hotel Le Dahu, Day Hike
Day 13: Thursday 30 August 2018: Walk to Refuge de La Flegere, 6.5 Miles
Day 14: Friday 31 August 2018: Walk to Les Houches. Stay at Hotel Saint Antoine, 10 Miles
Day 15: Saturday 1 September 2018: Rest day in Les Houches/Chamonix. Stay at Hotel Saint Antoine
Day 16: Sunday 2 September 2018: Depart from Les Houches after breakfast.
At this time Alpine Exploratory may be able to accomodate a late addition to the trip but please note you may not have identical accomodations as listed above. If you wish to join the trip know that you may be resting and or hiking onto a different hut on stages of the trip. A non-refundable deposit of GBP $200 will be due to confirm your participation on this trip and is payable directly to Alpine Exploratory.
The option to arrive a day earlier to rest from travelling and to sight see around Chamonix is at the discretion of trip participants. I will arrive a day earlier and will share my specific plans as the planning evolves.
Lodging will be bunk room style in huts. A single option is available for an additional fee, see website for details. We will spend the majority of our time on the trails and most of the accommodations will be in huts but a few hotels cannot be ruled out.
A reminder that airfare and other ground transportation is in addition to the fees posted on the website.
More info about the tour, rates, accommodations, etc. can be found here:
http://www.alpineexploratory.com/holidays/tour-du-mont-blanc.html
Good fitness in the mountains is called for to comfortably tackle an ascent of around 1,000 meters in a full day's walk; it's an all-round day out in the mountains.
I am calling this a strenuous hike but may very well vary from moderate to strenuous for some. This trip will require prior hiking experience of strenuous-endurance based hiking/backpacking. I'll be asking you a series of questions as to your hiking experience and fitness level. For example, if you regularly climb peaks of 4,000 to 6,000 feet in a day's adventure, such as Mt. Washington, you would probably qualify. If not, a more in-depth history of mountains you've climbed in 2017 will be needed to evaluate your overall fitness.
Driving directions to the location and spot to meet at:
To be provided to participants directly
Trip Leader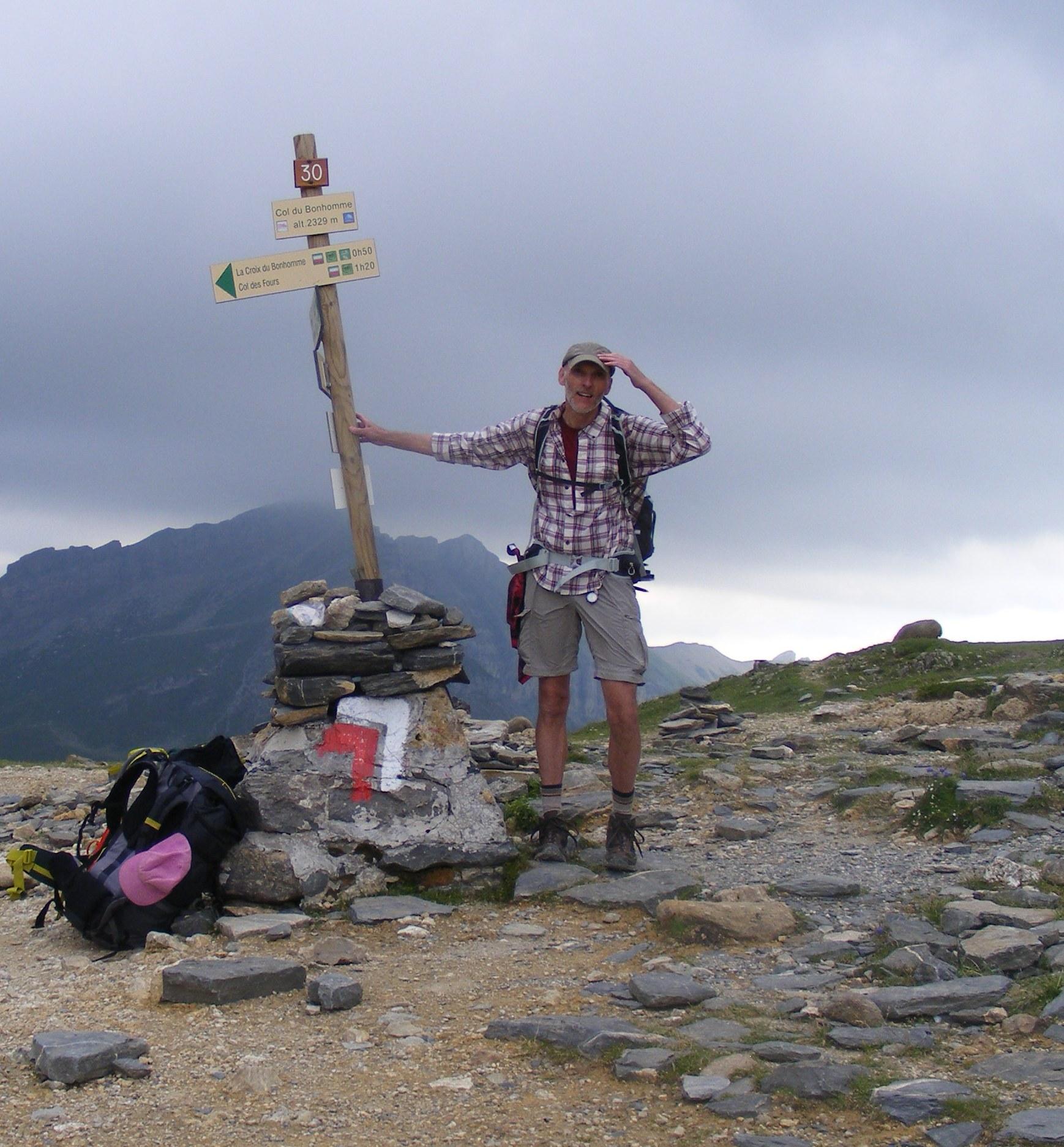 sustaining member
Robert.L
Outdoor Fitness Level: Strenuous
Spencer, MA
United States
Online Status: OFFLINE
Last Login: 03/17/2019 11:03 AM
Member Since: 09/07/2014
members signed up for this event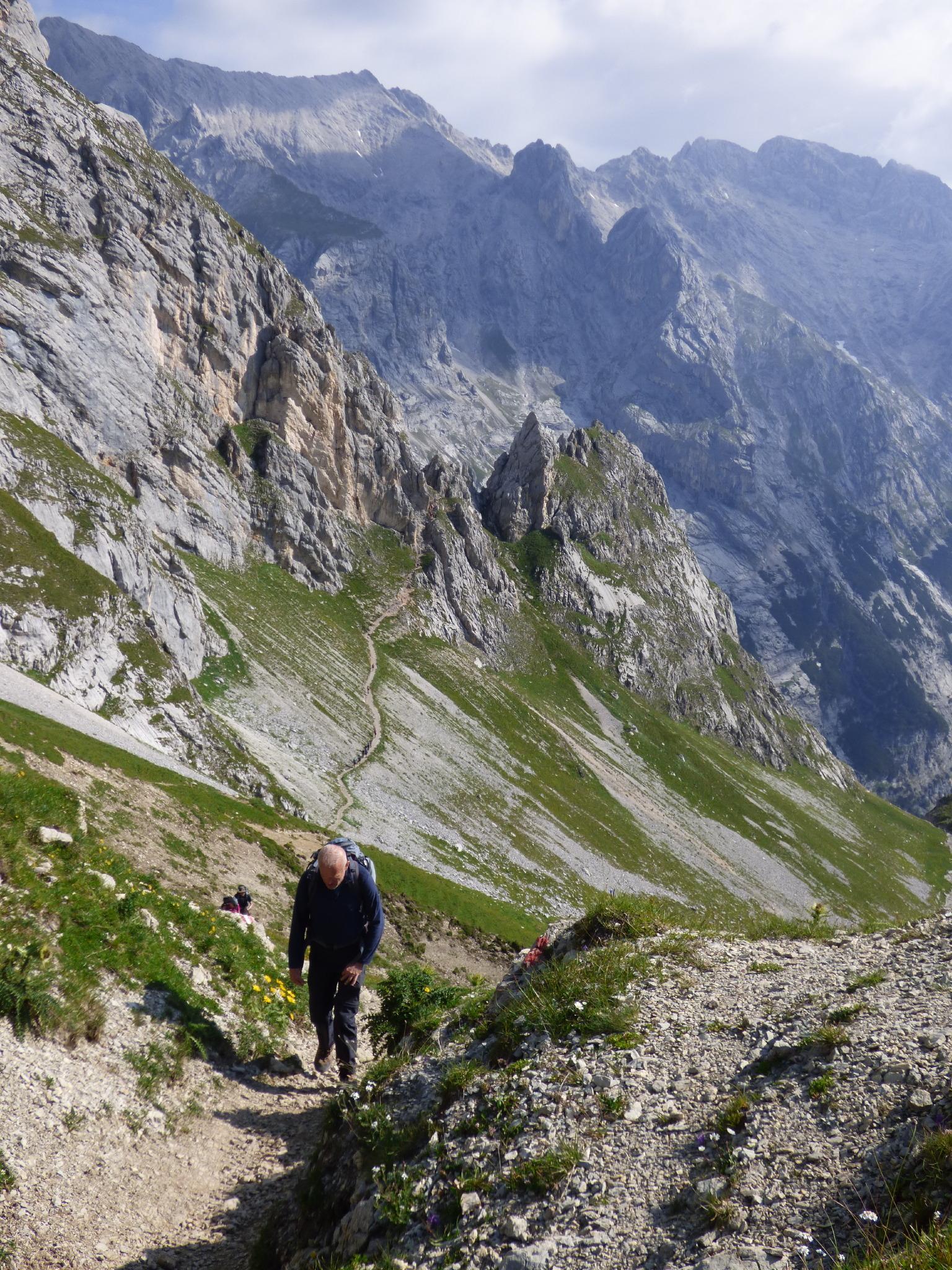 sustaining member
go4itPete
Outdoor Fitness Level: Strenuous
San Francisco, CA
United States
Online Status: OFFLINE
Last Login: 02/21/2019 05:51 PM
Member Since: 10/27/2009
Driving My Own Car


(Willing to give guys a ride)
Comment: Hi Rob, I've earmarked the second half of August to participate in this trek of a lifetime. Great Idea, thank you. I'm with you. Pete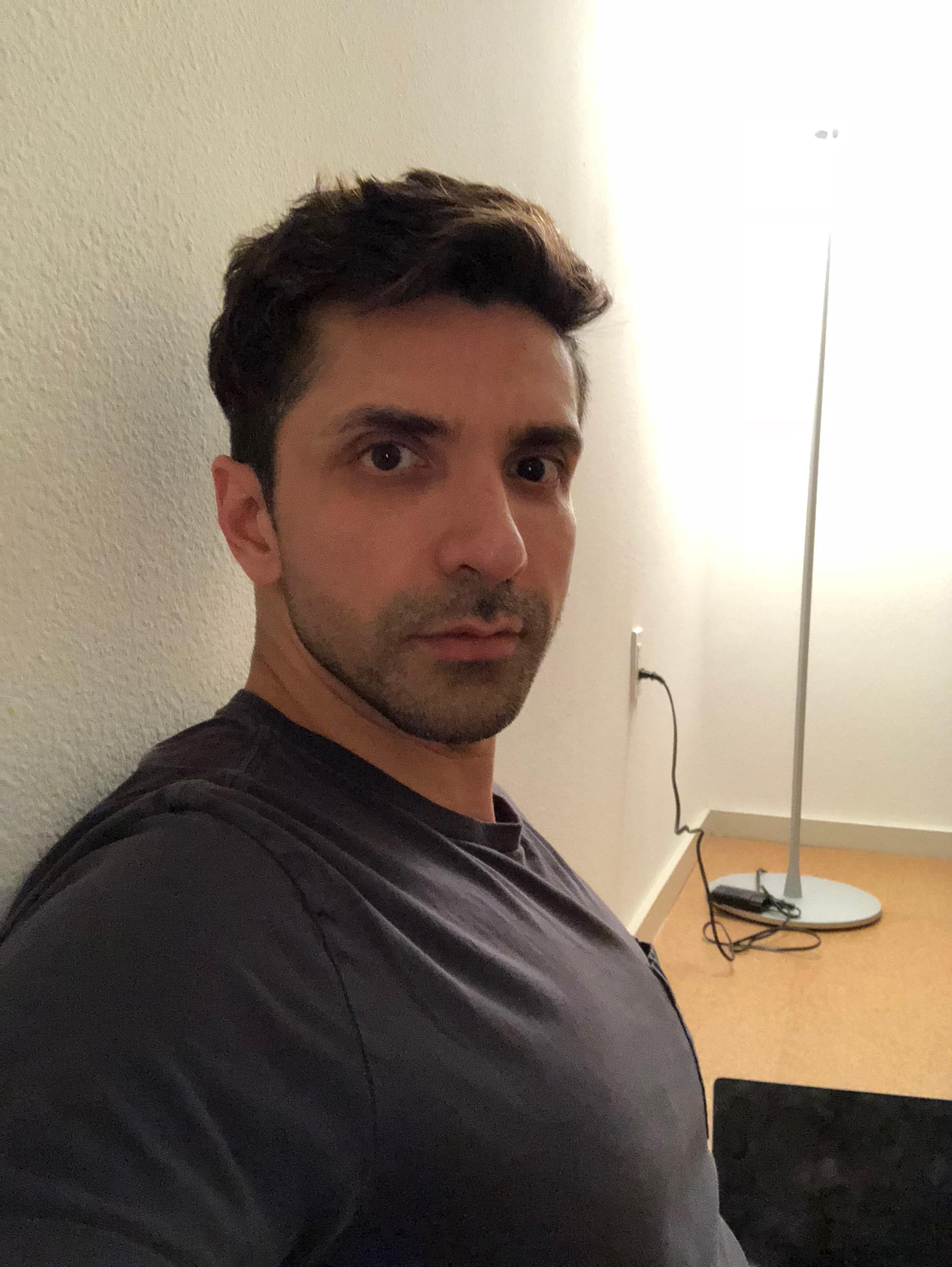 guest member
pavelesco
Outdoor Fitness Level: Moderate to Strenuous
LOS ANGELES, CA
United States
Online Status: OFFLINE
Last Login: 10/19/2018 04:16 PM
Member Since: 05/23/2018
Driving My Own Car


(Willing to give guys a ride)
Discuss This Trip/Event