Mt. Moosilauke Winter Hike
Hiking/Walk
DATE: Jan 14, 2018 Sunday

END DATE: Jan 14, 2018 Sunday

Trip/Event Location: Glencliff NH
Trip Leader(s)
Robert.L
Spencer, MA United States
Meeting Time: 9:00 AM
Max # People: 10
Trip Guiding / Event Fee: No, I will not be asking participants for money
Difficulty Level:
Strenuous
(Do you qualify to attend with this trip difficulty rating? Click Here.)
Region: New England
JOIN OUR NEW MEETUP GROUP to increase our exposure and have more guys sign up for our trips: click here to join our MeetUp Group. This trip may be posted at our MeetUp so you can sign up either there or here.
Sign Up To This Trip/Event
You must be a least a guest member to participate. Comments such as "+1" or "bringing a friend" are NOT permitted. All participants must sign-up for the event individually.
Select your mode of transportation, make any comments and then click on button.
You are not logged in.
Please, Log In
Trip Leaders can click here to edit or delete this activity.
Disclaimer: The club and its members take no responsibility and will not be held responsible for any injuries or accidents that may occur during club events. Outdoor sports are inherently dangerous and accidents will happen. By joining the club or participating in any events posted on the GayOutdoors web page you are taking responsibility for your own safety and well-being. Anyone with an internet connection can post a trip on the GayOutdoors web site. It is your responsibility to determine if this person has the experience and competence to lead the trip. GayOutdoors does not certify or confirm the qualifications of any of its members to lead or participate in trips.
Be Prepared: Please be prepared to be self-sufficient. Have your own provisions such as first aid kit, food, water, extra clothing for unplanned weather, etc. Have your EMERGENCY CONTACT SHEET completed and in your backpack; it may save your life, and help reach someone who greatly cares!
Pace: There may be activities when the group is either slower or faster than your current ability. Please know that because this is a group activity, it's hard to accommodate everyone's pace perfectly. Our desire is not to leave anyone, however there have been times when it is in the best interest of all to split up. Please do your part by knowing your own abilities, communicating with the organizer head of time if you would like to start early and have us catch up or fine with finishing on your own.
Summary
With a bad forecast for Saturday - I'm targeting Sunday - we shall hike!! It promises to be blue sky on Sunday. It is a brilliant time to be outdoors so join me for a hike up Mt. Moosilauke via the Glencliff Trail in Glencliff, NH.
The Glencliff trail is part of the AT and runs 3 miles up to South Peak to intersect with the Carriage Road. From there we ascend the final .9 miles to summit Moosilauke. This winter ascent along this trail has been described as "scenic and charming with enough challenging terrain to keep the blood pumping." The trail ascends steadily with only one steep section. This should be a pleasant winter hike to an awesome summit with spectacular views.
The Plan:
On Saturday we'll meet at the trail head off of High Street in Glencliff, NH. Along the way we'll take water and snack breaks – make time for lunch – and of course – take in the views. Round trip is 8 miles including a short spur trail to South Peak. While the grades are moderate, it's a full day of hiking. Be prepared which will include micro spikes and/or possibly snow shoes. Total elevation gain is 3,300'. The need for snow shoes will depend on snowfall and trail conditions preceding this hike. After the hike if there is sufficient interest we can grab a bit to eat at a local dining spot.
What to bring:
Food: Bring snacks and a lunch for the hike. A little extra is always good. A thermos with hot apple cider or coffee is a very sweet treat.
Water: Bring two liters. Bottles should be in insulated – no hydration devices.
Clothing: No Cotton! Temps will vary from start to summit and summits are often windy. Moosilauke can be finicky. Bring layers, gloves, hat, face mask, hand warmers, micro-spikes, and other gear you may want for the hike. Your pack should be big enough to carry excess gear as you warm up. Inclement weather will cancel the trip. As always, be prepared for unexpected changes in weather conditions.
Driving directions to the location and spot to meet at:
Directions from 93: Route 93 North/South to Plymouth (exit 26). Follow Route 25 west through Rumney into Wentworth. In Wentworth, route 25 is also route 118. Follow 25/118 through Warren and continue straight on 25 when 118 splits to the right. In Glencliff turn right onto High Street (formerly Sanitorium Road). The trail head is 1.2 miles from the turn onto High Street. I will be driving a dark gray Honda CRV.
Trip Leader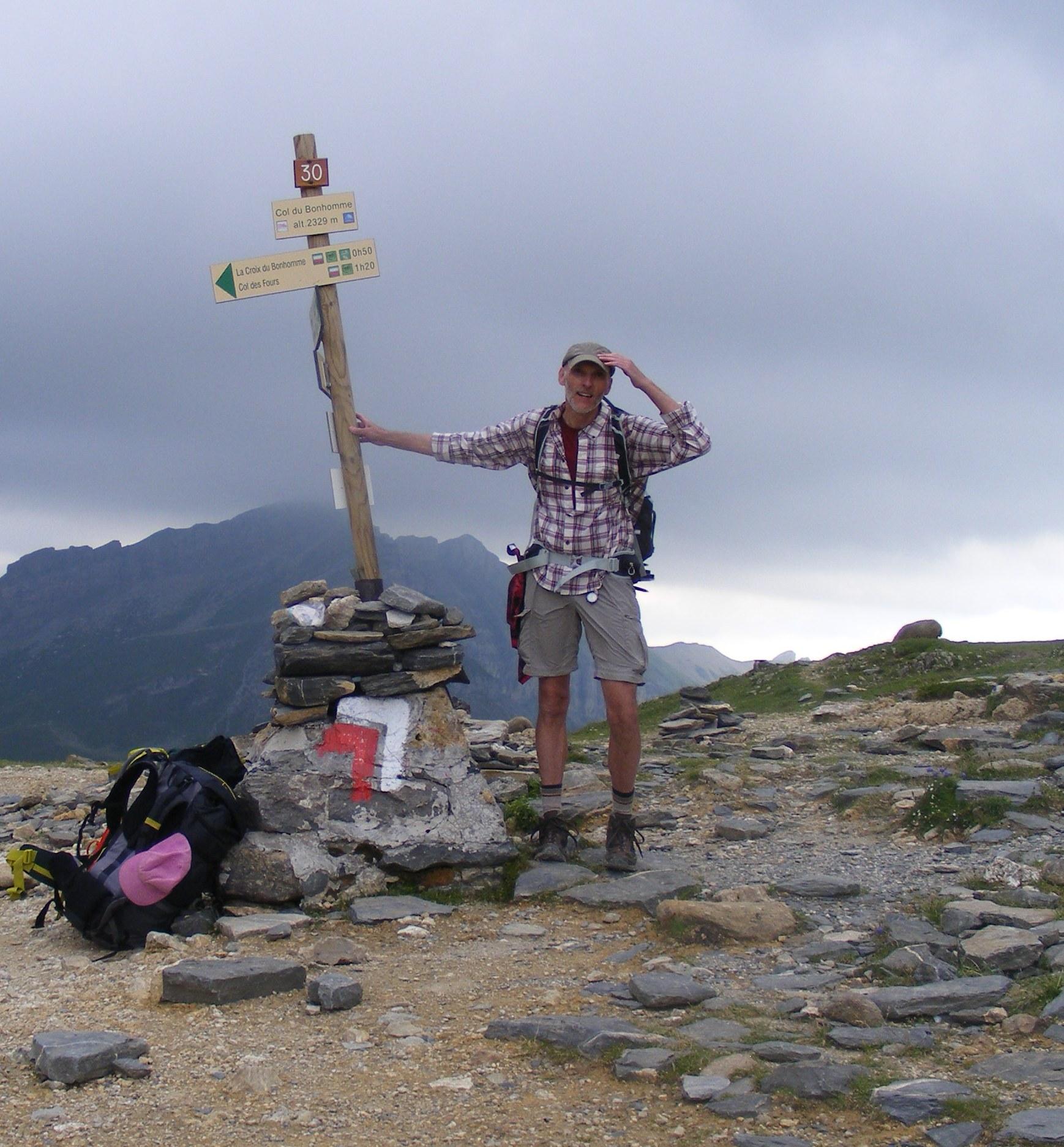 sustaining member
Robert.L
Outdoor Fitness Level: Strenuous
Spencer, MA
United States
Online Status: OFFLINE
Last Login: 12/16/2018 03:31 PM
Member Since: 09/07/2014
members signed up for this event
guest member
mjesion
Outdoor Fitness Level: Strenuous
Burlington, MA
United States
Online Status: OFFLINE
Last Login: 12/14/2017 06:33 PM
Member Since: 07/20/2014
Driving My Own Car


(Possibly willing to give guys a ride)
Discuss This Trip/Event