Langtang Trek, Nepal in 2018
Hiking/Walk
DATE: Apr 04, 2018 Wednesday

END DATE: Apr 22, 2018 Sunday

Trip/Event Location: Kathmandu
Trip Leader(s)
fliszta23
Glen Mills, PA United States
Meeting Time: 8:00 AM
Max # People: 4
Trip Guiding / Event Fee: No, I will not be asking participants for money
Difficulty Level:
Moderate to Strenuous
(Do you qualify to attend with this trip difficulty rating? Click Here.)
Region: International
JOIN OUR NEW MEETUP GROUP to increase our exposure and have more guys sign up for our trips: click here to join our MeetUp Group. This trip may be posted at our MeetUp so you can sign up either there or here.
Sign Up To This Trip/Event
You must be a least a guest member to participate. Comments such as "+1" or "bringing a friend" are NOT permitted. All participants must sign-up for the event individually.
Select your mode of transportation, make any comments and then click on button.
You are not logged in.
Please, Log In
Trip Leaders can click here to edit or delete this activity.
Disclaimer: The club and its members take no responsibility and will not be held responsible for any injuries or accidents that may occur during club events. Outdoor sports are inherently dangerous and accidents will happen. By joining the club or participating in any events posted on the GayOutdoors web page you are taking responsibility for your own safety and well-being. Anyone with an internet connection can post a trip on the GayOutdoors web site. It is your responsibility to determine if this person has the experience and competence to lead the trip. GayOutdoors does not certify or confirm the qualifications of any of its members to lead or participate in trips.
Be Prepared: Please be prepared to be self-sufficient. Have your own provisions such as first aid kit, food, water, extra clothing for unplanned weather, etc. Have your EMERGENCY CONTACT SHEET completed and in your backpack; it may save your life, and help reach someone who greatly cares!
Pace: There may be activities when the group is either slower or faster than your current ability. Please know that because this is a group activity, it's hard to accommodate everyone's pace perfectly. Our desire is not to leave anyone, however there have been times when it is in the best interest of all to split up. Please do your part by knowing your own abilities, communicating with the organizer head of time if you would like to start early and have us catch up or fine with finishing on your own.
Summary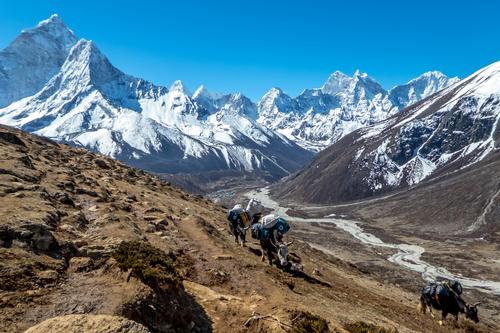 In April 2018 I am going on a trekking trip to Nepal the Langtang Trek. I was in Nepal in 2015, but my trip was cut short. On April 23, 2015, we left the Everest Base Camp, just two days before the earthquake, and on April 25 we were about 2 hours to Namche Bazar when the ground started to shake. The rest of the season was closed.
If you are interested to go on that trip, please contact me shortly, because I need to start making reservations soon.
The price for the track is $1,300, not including the airfare. You are responsible to arrange your own transportation to and from Kathmandu in Nepal.
Itinerary for the Langtang Trek, Nepal in 2018
Departing US on April 3, 2018 and Arriving Kathmandu on April 4, 2018
April 5th is a recovery day from the flight and we will visit different world heritage sites monuments in Kathmandu
April 6th, we will prepare for trek and see more sights in Kathmandu
April 7th the Langtang Trek begins; Drive from Kathmandu to Syabrubesi (1,550m/5,100ft): 7-8 hour
April 8th Trek from Syabrubesi to Lama Hotel (2,380m/7,830ft): 6 hours
April 9th Trek from Lama Hotel to Langtang village (3543m/11,621ft): 6-7 hours
April 10th Trek from Langtang village to Kyangjin Gompa (3,870m/12,697ft): 4-5 hours
April 11th Acclimatization day at Kyangjin Gompa: option to explore Tserko Ri (5,000m/16,404ft) 7-8 hoursApril 12th Kyangjin Gompa to Lama Hotel: 6-7 hours
April 13th Lama Hotel to Thulo Syabru (2,230m/ 7,316 ft): 5-6 hours
April 14th Thulo Syabru to Shin Gompa: 3-4 hours
April 15th Shin Gompa to Gosaikunda (4,460m/14,632ft): 5-6 hours
April 16th Gosaikunda to Ghopte (3,440m/11,286ft): 6-8 hours
April 17th Ghopte to Melamchigaon (2,560m/8,399ft): 6-7 hours
April 18th Melamchigaon to Tarkeghyang (2,590m/8,497ft): 5-6 hours
April 19th Tarkeghyang to Sermathang (2,610m/8,563ft): 3-5 hours
April 20th the Trek ends, return to Kathmandu
April 21st free day in Kathmandu
April 22nd Departing Kathmandu and Arriving in US on April 23, 2018
Langtang valley trek
Included in the Cost • Pickups and drop offs from airport and hotel • Tourist standard hotel in Kathmandu and teahouses during the trek on a twin-shared basis • Breakfast in Kathmandu and all meals during the trek • 3 cup of tea/coffee a day entire trek • Kathmandu- Syabrubesi, Melamchipul- Kathmandu transportation by local bus • English-speaking, trained and experienced guide • Porter service charges during the trek • Welcome and farewell dinners • All necessary paper work and permit • All applicable taxes and service charges
Not Included in the Cost • Nepalese visa fee • International airfare to and from Kathmandu • Excess baggage charges, if any • Travel Insurance which must include Medical Evacuation
Driving directions to the location and spot to meet at:
I am flying from Philadelphia (PHL) to Doha (DOH) and then Kathmandu (KTM) on Qatar Airways. Will provide details if you would like to join my flight and meet me at the airport. If anybody would like to connect with these flights that is fine but not necessary, You might be flying from different city and on different route. As long as you arrive in Kathmandu on the specified day, we will do the pick up from the Airport.
Trip Leader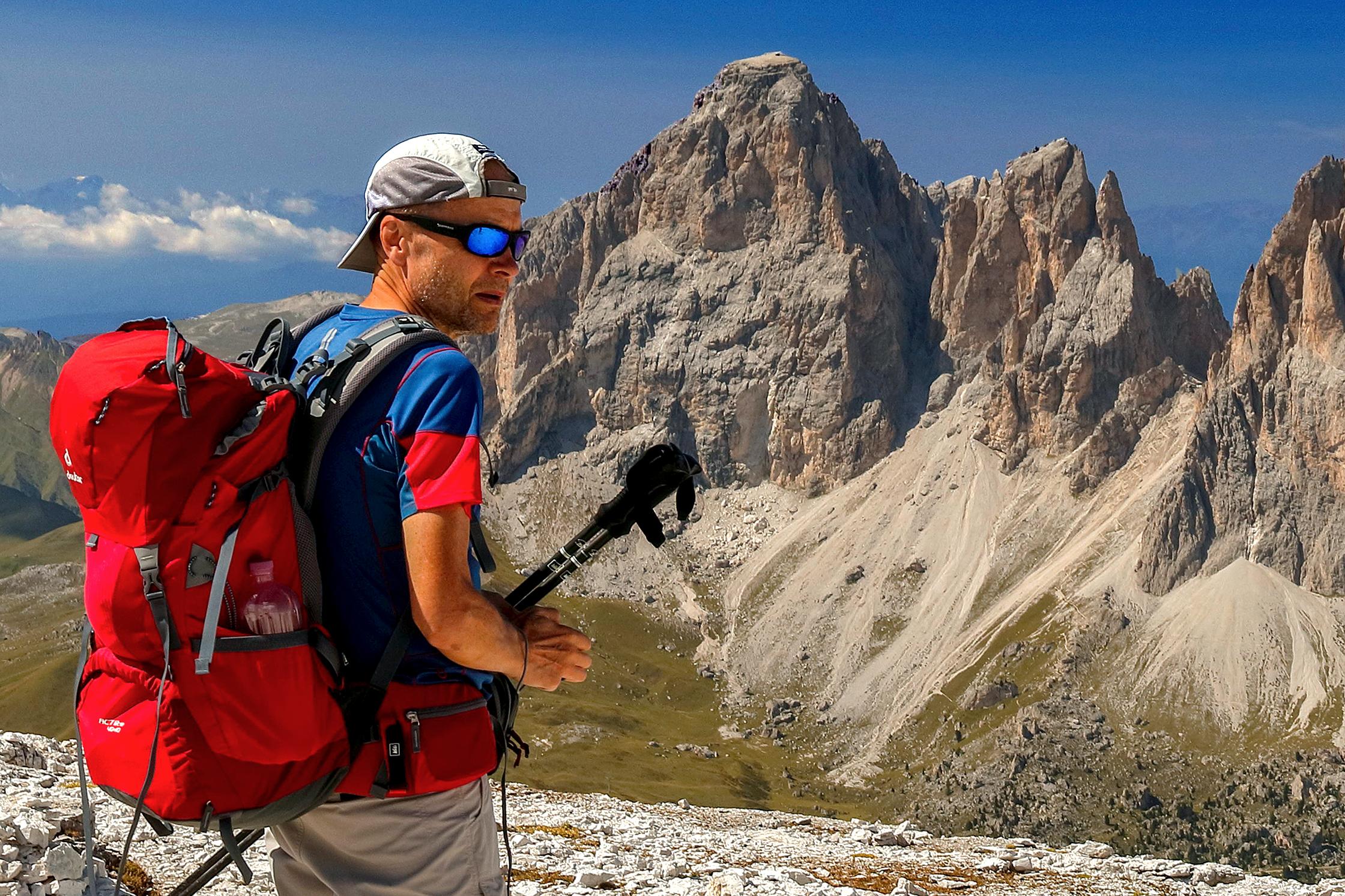 guest member
fliszta23
Outdoor Fitness Level: Moderate to Strenuous
Glen Mills, PA
United States
Online Status: OFFLINE
Last Login: 04/02/2018 12:39 PM
Member Since: 04/30/2011
members signed up for this event
guest member
vvv
Outdoor Fitness Level: Easy
city, IA
United States
Online Status: OFFLINE
Last Login: 05/21/2018 04:15 AM
Member Since: 11/26/2015
Driving My Own Car


(Willing to give guys a ride)
Discuss This Trip/Event