Easy Bike Ride-I have extra bikes
Road Cycling
DATE: Sep 10, 2017 Sunday

END DATE: Sep 10, 2017 Sunday

Trip/Event Location: Charles City VA
Trip Leader(s)
TrailGuyEric
Richmond, VA United States
Meeting Time: 9:30 AM
Max # People: 10
Trip Guiding / Event Fee: No, I will not be asking participants for money
Difficulty Level:
Moderate
(Do you qualify to attend with this trip difficulty rating? Click Here.)
Region: DC Region
Sign Up To This Trip/Event
You must be a least a guest member to participate. Comments such as "+1" or "bringing a friend" are NOT permitted. All participants must sign-up for the event individually.
Select your mode of transportation, make any comments and then click on button.
You are not logged in.
Please, Log In
Trip Leaders can click here to edit or delete this activity.
Disclaimer: The club and its members take no responsibility and will not be held responsible for any injuries or accidents that may occur during club events. Outdoor sports are inherently dangerous and accidents will happen. By joining the club or participating in any events posted on the GayOutdoors web page you are taking responsibility for your own safety and well-being. Anyone with an internet connection can post a trip on the GayOutdoors web site. It is your responsibility to determine if this person has the experience and competence to lead the trip. GayOutdoors does not certify or confirm the qualifications of any of its members to lead or participate in trips.
Be Prepared: Please be prepared to be self-sufficient. Have your own provisions such as first aid kit, food, water, extra clothing for unplanned weather, etc. Have your EMERGENCY CONTACT SHEET completed and in your backpack; it may save your life, and help reach someone who greatly cares!
Pace: There may be activities when the group is either slower or faster than your current ability. Please know that because this is a group activity, it's hard to accommodate everyone's pace perfectly. Our desire is not to leave anyone, however there have been times when it is in the best interest of all to split up. Please do your part by knowing your own abilities, communicating with the organizer head of time if you would like to start early and have us catch up or fine with finishing on your own.
Summary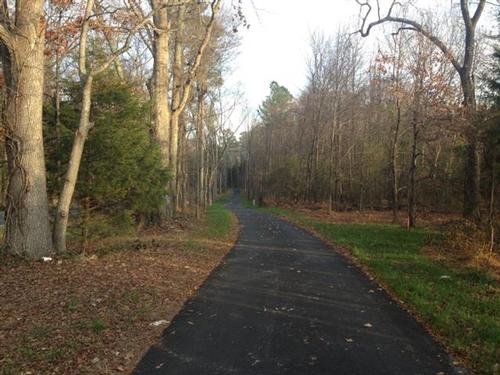 If you don't have a bike, I have access to extra bikes. Road bikes or Mountain Bikes are acceptable for this ride.
VA Capital Trail http://vctf.maps.arcgis.com/apps/MapSeries/index.html?appid=e6e8a7a48ace4906880857508845a4be
Moderate trail ride of 26 miles from Charles City County Courthouse (Mile Marker 20) to Chickahominy River (Mile Marker 7). This is an easy 13 miles down and 13 miles back. If we average 10 mph, it will take 1 hour 20 minutes down and 1 hour 20 minutes back. There are a few hilly sections, but mostly flat, paved trail.
Afterwards, we can have a nice meal at Cul's Courthouse Grille which has an awesome 3 layer lemon coconut cake.
Bring at least 2 liters of water and a few snacks.
Driving directions to the location and spot to meet at:
Meet at 9:30 am at 10780 Courthouse Rd, Charles City, VA. 23030. I'll have a 2000 White Honda Accord. This parking lot is a little off the main road, Rt 5 (John Tyler Highway) and is part of Charles City County municipal offices.
Trip Leader
sustaining member
TrailGuyEric
Outdoor Fitness Level: Moderate to Strenuous
Richmond, VA
United States
Online Status: OFFLINE
Last Login: 07/13/2018 07:03 PM
Member Since: 01/08/2003
Approved By: TrailGuyEric
members signed up for this event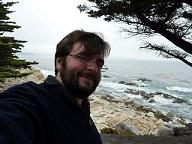 guest member
Logan
Outdoor Fitness Level: Moderate
Richmond, VA
United States
Online Status: OFFLINE
Last Login: 07/13/2018 10:24 PM
Member Since: 03/25/2016
Driving My Own Car


(Willing to give guys a ride)
guest member
Jahn
Outdoor Fitness Level: Easy to Moderate
Richmond, VA
United States
Online Status: OFFLINE
Last Login: 07/13/2018 12:36 PM
Member Since: 12/31/2013
Driving My Own Car


(Willing to give guys a ride)
Discuss This Trip/Event