Spruce Run Lake Walk/Hike
Hiking/Walk
DATE: Mar 25, 2017 Saturday

END DATE: Mar 25, 2017 Saturday

Trip/Event Location: Clinton NJ
Trip Leader(s)
sche357
Clinton , NJ United States
Meeting Time: 10:30 AM
Max # People: 12
Trip Guiding / Event Fee: No, I will not be asking participants for money
Difficulty Level:
Easy to Moderate
(Do you qualify to attend with this trip difficulty rating? Click Here.)
Region: Pennsylvania/New Jersey
Sign Up To This Trip/Event
You must be a least a guest member to participate. Comments such as "+1" or "bringing a friend" are NOT permitted. All participants must sign-up for the event individually.
Select your mode of transportation, make any comments and then click on button.
You are not logged in.
Please, Log In
Trip Leaders can click here to edit or delete this activity.
Disclaimer: The club and its members take no responsibility and will not be held responsible for any injuries or accidents that may occur during club events. Outdoor sports are inherently dangerous and accidents will happen. By joining the club or participating in any events posted on the GayOutdoors web page you are taking responsibility for your own safety and well-being. Anyone with an internet connection can post a trip on the GayOutdoors web site. It is your responsibility to determine if this person has the experience and competence to lead the trip. GayOutdoors does not certify or confirm the qualifications of any of its members to lead or participate in trips.
Be Prepared: Please be prepared to be self-sufficient. Have your own provisions such as first aid kit, food, water, extra clothing for unplanned weather, etc. Have your EMERGENCY CONTACT SHEET completed and in your backpack; it may save your life, and help reach someone who greatly cares!
Pace: There may be activities when the group is either slower or faster than your current ability. Please know that because this is a group activity, it's hard to accommodate everyone's pace perfectly. Our desire is not to leave anyone, however there have been times when it is in the best interest of all to split up. Please do your part by knowing your own abilities, communicating with the organizer head of time if you would like to start early and have us catch up or fine with finishing on your own.
Summary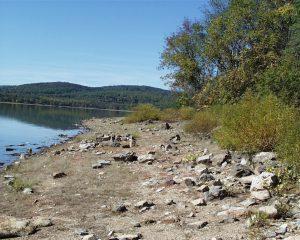 Enter park via main entry on Van Syckel's Road. Continue straight on that park road, past toll booth ( which at this time of yr is closed as there is no charge before Memorisl Day), continue straight and meet in large parking lot on left ( before bridge/over pass). Look for blue Toyota RAV4.
We'll take a walk around the park, go by the lake shore, over to the boat dock, and possibly over to the boat launch for an hr or two. Afterwards, those who want to hang out and socialize more are welcome to join in for lunch at a local restaurant in the town of Clinton. We'll determine lunch place at that time, depending on number of participants. (All participants at lunch must pay for their own food and beverage ordered, plus tax and tip. Bring small bills to make exact change)
Driving directions to the location and spot to meet at: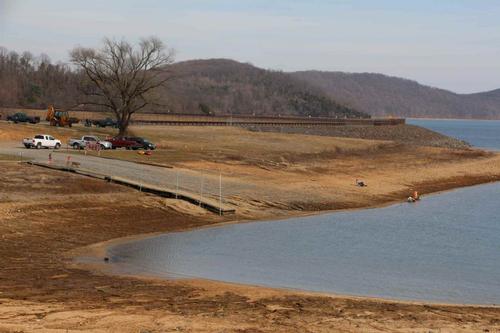 Spruce RunRecreation Area. Mailing Address: 68 Van Syckel's Road Clinton, NJ 08809.
From the intersections of Interstate 78 and Route 31N, follow 31 north to the third traffic light – Van Syckels Road. Turn left and continue 1.5 miles to the Park entrance which is on the left.
http://www.state.nj.us/dep/parksandforests/parks/spruce.html
Trip Leader
sche357
Outdoor Fitness Level: Easy to Moderate
Clinton , NJ
United States
Online Status: OFFLINE
Last Login: 06/13/2017 09:59 AM
Member Since: 04/14/2010
members signed up for this event
BurningMan
Outdoor Fitness Level: Moderate
New York, NY
United States
Online Status: OFFLINE
Last Login: 04/01/2018 09:38 AM
Member Since: 08/30/2013
Driving My Own Car


(Willing to give guys a ride)
Comment: I plan to go but have to rent a car. So I'll monitor how many participants to make sure it's worth the expense.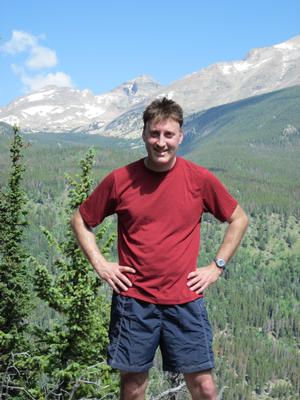 sustaining member
becodude
Outdoor Fitness Level: Moderate to Strenuous
Bethlehem, PA
United States
Online Status: OFFLINE
Last Login: 03/18/2018 09:02 AM
Member Since: 10/27/2009
Driving My Own Car


(Yes - willing to give guys a ride)
guest member
outmark
Outdoor Fitness Level: Moderate to Strenuous
Doylestown, PA
United States
Online Status: OFFLINE
Last Login: 12/11/2017 11:07 AM
Member Since: 09/10/2010
Driving My Own Car


(Possibly willing to give guys a ride)
kayak72
Outdoor Fitness Level: Moderate to Strenuous
Asbury Park, NJ
United States
Online Status: OFFLINE
Last Login: 08/15/2017 06:12 PM
Member Since: 07/17/2014
Driving My Own Car


(Possibly willing to give guys a ride)
falconflight3
Outdoor Fitness Level: Moderate
Easton, PA
United States
Online Status: OFFLINE
Last Login: 05/09/2017 07:48 PM
Member Since: 09/03/2007
Driving My Own Car


(Possibly willing to give guys a ride)
mrmichang
Outdoor Fitness Level: Moderate to Strenuous
Yonkers and Binghamton, NY
United States
Online Status: OFFLINE
Last Login: 04/13/2018 07:39 PM
Member Since: 01/07/2004
Driving My Own Car


(Willing to give guys a ride)
guest member
peterblom
Outdoor Fitness Level: Moderate to Strenuous
New York, NY
United States
Online Status: OFFLINE
Last Login: 08/29/2017 01:28 PM
Member Since: 10/25/2016
Comment: would love to attend if I can get a ride, can take NJ Transit and meet someone at a train station
Discuss This Trip/Event