Mishe Mokwa Trail to Sandstone Peak
Hiking/Walk
DATE: Apr 01, 2017

END DATE: Apr 01, 2017

Trip/Event Location: Malibu CA
Trip Leader(s)
Menard
Long Beach, CA United States,
believeinosx
Tarzana , CA United States
Meeting Time: 9:20 AM
Max # People: 30
Trip Guiding / Event Fee: No, I will not be asking participants for money
Difficulty Level:
Moderate to Strenuous
(Do you qualify to attend with this trip difficulty rating? Click Here.)
Region: California/Hawaii
Sign Up To This Trip/Event
You must be a least a guest member to participate. Comments such as "+1" or "bringing a friend" are NOT permitted. All participants must sign-up for the event individually.
Select your mode of transportation, make any comments and then click on button.
You are not logged in.
Please, Log In
Trip Leaders can click here to edit or delete this activity.
Disclaimer: The club and its members take no responsibility and will not be held responsible for any injuries or accidents that may occur during club events. Outdoor sports are inherently dangerous and accidents will happen. By joining the club or participating in any events posted on the GayOutdoors web page you are taking responsibility for your own safety and well-being. Anyone with an internet connection can post a trip on the GayOutdoors web site. It is your responsibility to determine if this person has the experience and competence to lead the trip. GayOutdoors does not certify or confirm the qualifications of any of its members to lead or participate in trips.
Summary
Date: Saturday, April 1, 2017
Time: 9:30AM
Near: Malibu 90265
Length: 7 miles – 4 hours
Difficulty: Moderate to strenuous
Elevation gain: 1300 feet
Exposure: Sun/Shade
Configuration: Loop

Description: This is one of the most beautiful hikes in the Santa Monica Mountains and considered one of the best hikes in Southern California. Highlights include the spectacular Echo Cliffs where rock climbers ascend shear cliffs, a house sized boulder delicately balanced on a small rock beneath, a giant split rock, stunning giant sandstone formations, and breathtaking views from the top of Sandstone Peak and Inspiration point. Sandstone Peak is the tallest in the Santa Monica Mountains at 3111 feet.
Menard is leading this hike for both the Gay Outdoors and the Great Outdoors members. Note: women may be participating.
Trailhead/Directions: Address: 14041 Yerba Buena RD, Malibu, CA
From 101 Fwy/Westlake BL to trailhead is about 35 minutes. Please plan your commute accordingly
1. Follow US-101 N to CA-23 South/S Westlake Blvd in Thousand Oaks. (Exit 40 from US-101 N). Use the left 2 lanes to turn left onto Westlake Blvd (CA-23 S)
2. Continue to follow CA-23 S for 7.2 miles
3. Slight right turn onto Mulholland Hwy. Go for .4 miles 4. Turn right at Little Sycamore Canyon Rd 1.9 mi. Do not turn left onto Decker Rd!!
5. Little Sycamore Canyon Rd becomes Yerba Buena Rd, continue for 2.7 mi.
As you are traveling on Yerba Buena Rd, you will pass a parking area that has a parking lot on each side of the road. This is the trailhead to the Mishe Mokwa trail. Keep going to the next parking lot on the right which is the Sandstone Peak/Backbone Trail parking lot. This is the parking lot where we will start our hike. If you reach the Circle X Ranger station you have gone to far.
From PCH North, Hwy 1: Northbound on Hwy 1, turn right on Yerba Buena and go about 6 miles. Parking lot is on the left.
If you have a navigation system, here are the coordinates:
+34° 6' 41.82", -118° 55' 35.34" or map to 14041 Yerba Buena RD, Malibu, CA
What to Bring: Good hiking boots/shoes. A hiking/trekking pole may be useful for the occasional step ascent/descent on the trail, but not necessary. Pack a lunch, snacks and bring plenty of water. Bring a hat/cap and sunscreen. Rain cancels but threat of rain does not.
Optional Brunch afterwards at The Stonehaus - a Tuscan-style boutique coffee and wine shop, also serving salads, pastries and sandwiches. Address: 32039 Agoura RD, Westlake Village, CA
Trip Leader(s)
full member
Menard
Outdoor Fitness Level: Moderate
Long Beach, CA
United States
Online Status: OFFLINE
Last Login: 03/02/2017 08:48 PM
Member Since: 02/24/2010
guest member
believeinosx
Outdoor Fitness Level: Moderate
Tarzana , CA
United States
Online Status: OFFLINE
Last Login: 11/11/2015 06:38 PM
Member Since: 09/30/2011
members signed up for this event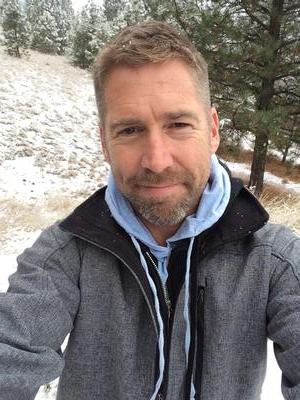 guest member
lahibb
Outdoor Fitness Level: Moderate to Strenuous
Venice Beach, CA
United States
Online Status: OFFLINE
Last Login: 03/20/2017 12:32 PM
Member Since: 03/01/2017
Driving My Own Car


(Possibly willing to give guys a ride)
Discuss This Trip/Event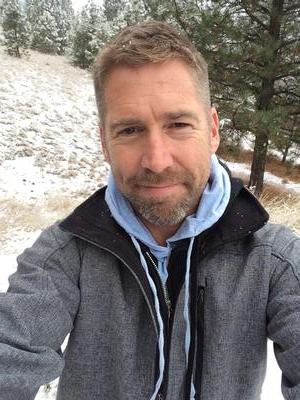 lahibb
Posted Mar 2, 2017 at 6:36 PM
Looking forward!