Deep Snow, Warm Temps, Break Trail
Cross-Country Skiing
DATE: Feb 18, 2017 Saturday

END DATE: Feb 18, 2017 Saturday

Trip/Event Location: Parsonsfield ME
Trip Leader(s)
JohnMaineIslandTrail
Parsonsfield, ME United States
Meeting Time: 10:00 AM
Max # People: 10
Trip Guiding / Event Fee: No, I will not be asking participants for money
Difficulty Level:
Moderate
(Do you qualify to attend with this trip difficulty rating? Click Here.)
Region: New England
Sign Up To This Trip/Event
You must be a least a guest member to participate. Comments such as "+1" or "bringing a friend" are NOT permitted. All participants must sign-up for the event individually.
Select your mode of transportation, make any comments and then click on button.
You are not logged in.
Please, Log In
Trip Leaders can click here to edit or delete this activity.
Disclaimer: The club and its members take no responsibility and will not be held responsible for any injuries or accidents that may occur during club events. Outdoor sports are inherently dangerous and accidents will happen. By joining the club or participating in any events posted on the GayOutdoors web page you are taking responsibility for your own safety and well-being. Anyone with an internet connection can post a trip on the GayOutdoors web site. It is your responsibility to determine if this person has the experience and competence to lead the trip. GayOutdoors does not certify or confirm the qualifications of any of its members to lead or participate in trips.
Be Prepared: Please be prepared to be self-sufficient. Have your own provisions such as first aid kit, food, water, extra clothing for unplanned weather, etc. Have your EMERGENCY CONTACT SHEET completed and in your backpack; it may save your life, and help reach someone who greatly cares!
Pace: There may be activities when the group is either slower or faster than your current ability. Please know that because this is a group activity, it's hard to accommodate everyone's pace perfectly. Our desire is not to leave anyone, however there have been times when it is in the best interest of all to split up. Please do your part by knowing your own abilities, communicating with the organizer head of time if you would like to start early and have us catch up or fine with finishing on your own.
Summary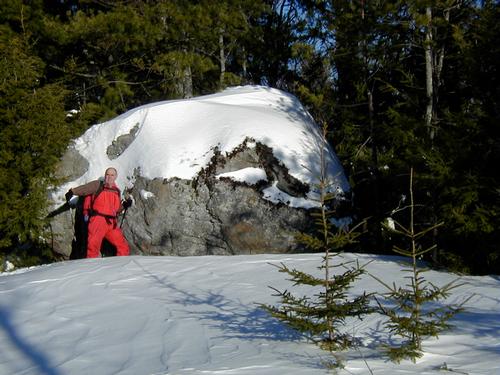 The snow is finally perfect and so will be the weather on Sat. Feb. 18 so join me for some fun on my fields and woods trails here in Parsonsfield, ME I will try to get as much trail broken as I can but be warned: There is nothing flat about my woods or field so this is not a trip for beginners even though the snow will make the skiing slow - nor will all of my trails be broken. The deep snow will make the steep areas calm and the sun will make it spectacular - my upper woods trails are not steep but not flat. Bring a lunch for the trail or at the house.
We are meeting at the Parsonsfield Town Offices Side Parking lot @ 10AM (Route 160, 634 North Road in North Parsonsfiedl) because my driveway is 1/4 mile long, plowed but not sanded. If you have a 4 wheel drive car, then you can just follow but if you need the short ride to the house, we can manage that. If you are going to be late, find a place where you can get a cell signal and call me when you get my number after you sign up for the trip because we will not wait long after the 10AM meeting time.
Driving directions to the location and spot to meet at: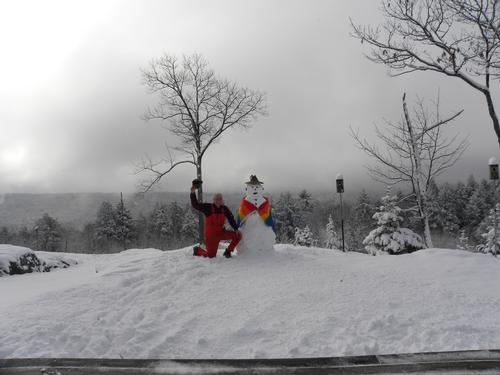 From s. NH take Route 16 North to the exit in Ossipee for Route 25 East to Maine. Follow Route 25 East into Porter and turn right onto Route 160 South up and around over to the town offices on your left a few miles away. From eastern Maine, get on Route 160 in Limerick and head to the town hall (15 minutes or so drive). From northern Maine, get to Kezar Falls on route 25, go up Elm Street by the Post Office for a couple of miles and turn right onto Mudget. Follow Mudget to end and turn right onto Route 160 North and the town hall will be a short way down on your right.
Trip Leader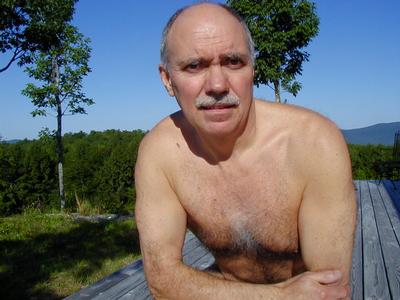 sustaining member
Online Status: OFFLINE
Last Login: 02/21/2018 10:47 AM
Member Since: 09/29/2009