Tumbledown Camping Weekend
Weekend Trip
DATE: May 22, 2015

END DATE: May 25, 2015

Hike/Event Location: Weld ME
Trip Leader(s)
shep5
Jaffrey, NH United States
Meeting Time: 6:00 PM
Max # People: 16
Hike Guiding / Event Fee: No, I will not be asking participants for money
Hike Difficulty Level:
Moderate
(Do you qualify to attend with this hike difficulty rating? Click Here.)
Sign Up To This Trip/Event
You must be a least a guest member to participate. Comments such as "+1" or "bringing a friend" are NOT permitted. All participants must sign-up for the event individually.
Select your mode of transportation, make any comments and then click on button.
You are not logged in.
Please, Log In
Disclaimer: The club and its members take no responsibility and will not be held responsible for any injuries or accidents that may occur during club events. Outdoor sports are inherently dangerous and accidents will happen. By joining the club or participating in any events posted on our website you are taking responsibility for your own safety and well-being. Anyone with an internet connection can post a trip on our web site. It is your responsibility to determine if this person has the experience and competence to lead the trip. We do not certify or confirm the qualifications of any of our members to lead or participate in trips.
Summary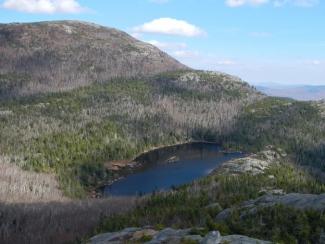 Join me for a relaxing camping weekend over Memorial Day in Maine. This will hopefully be an opportunity to meet some new GayOutdoor members! We'll use the Mt. Blue Campground as our base. This campground sits on the western shore of Webb Lake, opposite the town of Weld. The campground includes basic amenities, including hot showers.
This weekend is meant to be social and fun. The following is an outline of the activites planned:
Saturday: Hike Tumbledown Mountain with its quaint, high mountain pond and open granite summits (6-8 miles / 1600-2000 feet elevation gain – depending on if Little Jackson Peak is included).
Sunday: Canoe/kayak Webb Lake and River (rentals available in Weld)
Monday: Break camp. There are a number of short hikes (e.g. Mt. Blue) or sites we could visit (e.g. Coos Canyon in Byron) in the morning before departing.
Nightly campfires
All planned activities will have ability levels of MODERATE. Any water activities will require decent swimming ability. There will be plenty of opportunities to relax, poke around the area, or to take one of many short trails out to the lake.
Camping: We'll camp at Mount Blue Campground for the 3 nights. Reservations can be made online at www.campwithme.com. (I've already booked Site 108 and there are plenty of nearby sites available - check the campground map to be sure you're close by). Maine residents pay $17/site/night; non-residents pay $27 (plus 8% tax). Information about Mt. Blue State Park along with Campground Map. NOTE: You will be responsible for your own site reservation, but I encourage and will help coordinate sharing of sites. A maximum of 6 people (and I'm assuming 2 tents/cars, like at other campgrounds) are permitted per site. There are hot showers and lake access from within the park.
Food: Aside from country stores, there are limited choices for food in this area...Bring most of what you will need.
What to Bring: Some of the camping supplies to consider would include cooler with food, camp stove, clothing, toiletries, tent, sleeping bag, pad/mattress, camp chair, swim suit, towel(s), aqua socks, hiking boots/shoes, daypack, etc. No firewood should be brought into Maine. All firewood must be sourced locally.
Directions To Trailhead Parking Lot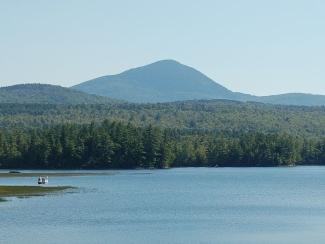 FROM PORTLAND, ME: Follow I-95 N for 24.6 miles, taking Exit 75 for ME-100 N/ME-4 N/US-202 E. Follow Rt. 4 for 24.9 miles. Turn left onto ME-108 W. Follow for 16.8 miles. Turn right onto Route 2 and in 0.4 miles, turn left onto ME-142 N in Dixfield. Follow this for 8.2 miles, where you'll turn left onto W Road and follow to the Mount Blue Campground. This is roughly 1 hour and 30 minutes (78.1 miles).
FROM GORHAM, NH: Follow Route 2 for 48.6 miles. Turn left onto ME-142 N in Dixfield. Follow this for 8.2 miles, where you'll turn left onto W Road and follow to the Mount Blue Campground. This is roughly 1 hour and 20 minutes (59.7 miles).
For GPS Users: 956 W Road, Weld, ME 04285 (44.677345, -70.463219) Meeting Time: 6PM.
Trip Leader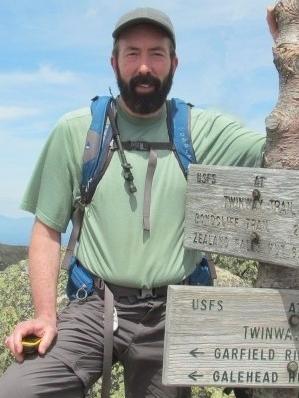 guest member
shep5
Outdoor Fitness Level: Very Strenuous
Jaffrey, NH
United States
Online Status: OFFLINE
Last Login: 04/04/2020 12:45 PM
Member Since: 10/30/2001
members signed up for this event
guest member
Tredlitely
Outdoor Fitness Level: Moderate to Strenuous
Gorham, ME
United States
Invite To Be Your Buddy

Send Email
Attended
Online Status: OFFLINE
Last Login: 09/22/2021 01:34 PM
Member Since: 11/15/2014
Driving My Own Car


(Willing to give guys a ride)
guest member
hauke
Outdoor Fitness Level: Moderate
Cheyenne, WY
United States
Invite To Be Your Buddy

Send Email
Attended
Online Status: OFFLINE
Last Login: 07/05/2021 09:52 PM
Member Since: 03/18/2011
Driving My Own Car


(Willing to give guys a ride)
Discuss This Trip/Event