Loon Lake Mountain Hike
Hiking/Walk
DATE: May 16, 2015

END DATE: May 16, 2015

Hike/Event Location: Vermontville NY
Trip Leader(s)
shep5
Jaffrey, NH United States
Meeting Time: 9:30 AM
Max # People: 10
Hike Guiding / Event Fee: No, I will not be asking participants for money
Hike Difficulty Level:
Moderate
(Do you qualify to attend with this hike difficulty rating? Click Here.)
Sign Up To This Trip/Event
You must be a least a guest member to participate. Comments such as "+1" or "bringing a friend" are NOT permitted. All participants must sign-up for the event individually.
Select your mode of transportation, make any comments and then click on button.
You are not logged in.
Please, Log In
Disclaimer: The club and its members take no responsibility and will not be held responsible for any injuries or accidents that may occur during club events. Outdoor sports are inherently dangerous and accidents will happen. By joining the club or participating in any events posted on our website you are taking responsibility for your own safety and well-being. Anyone with an internet connection can post a trip on our web site. It is your responsibility to determine if this person has the experience and competence to lead the trip. We do not certify or confirm the qualifications of any of our members to lead or participate in trips.
Summary
New York's DEC recently (2013) opened a new trail to the summit of Loon Lake Mountain in the northern Adirondacks. The trail rises more than 1,600 feet from the trailhead to the 3,355-foot summit of Loon Lake Mountain. The open bedrock summit provides views of Lyon Mountain, Whiteface Mountain, the High Peaks Wilderness Area, Debar Mountain and other nearby summits. The Loon Lake Fire Tower, perched on its summit, is a 35-foot tower that was originally erected in 1917. It was rebuilt in 1928 after being blown over by hurricane force winds in the winter of 1927-28. The fire tower is listed on the New York State Register of Historic Places. Presently the fire tower is not open to the public. Upon our return we can visit Grass Pond, with its newly constructed boardwalk. This is a small marshy pond with views of Catamount (the lesser one).
Total Distance and Elevation Gain: 5.6-6.0 miles with approximately 1600 feet in elevation gain.
Total Time: 5-6 hours depending on breaks and group's speed.
Rain or harsh weather may postpone to another date or cancel, as appropriate.
What to Wear/Bring: Typical spring hiking gear should be appropriate: convertible hiking pants, good sturdy hiking boots with thick socks, extra layer(s)/socks and a windbreaker/raingear (just in case, carry a fleece layer). Also bring along lunch, snacks and plenty of water. Optionally, pack bug repellent and sunscreen and anything else that you may require for a day hike.
Carpooling: Contact other participants or the trip leader to arrange for a rideshare to the trailhead.
Afterwards: If there is sufficient interest, we will have drinks and/or dinner in the area (possibly in the hamlet of Loon Lake).
Optional Camping: I will be camping in the area after the hike. If anyone is interested, please contact me ahead of time. There are a number of primitive roadside camp sites and campgrounds in the area...I will be happy to organize something.
Directions To Trailhead Parking Lot
The Loon Lake Mountain trailhead/parking area is located on County Route 26. The parking area is approximately 4.7 miles north of the hamlet of Loon Lake or approximately 7.8 miles north of its intersection with State Route 3 (which is approximately 16 miles east of Saranac Lake). The parking area will be on your left (traveling north). Look for a gray Hyundai Elantra.
For GPS Users: 44.585512, -74.124535 on Port Kent-Hopkinton Turnpike (County Road 26), Vermontville, NY 12989.
Trip Leader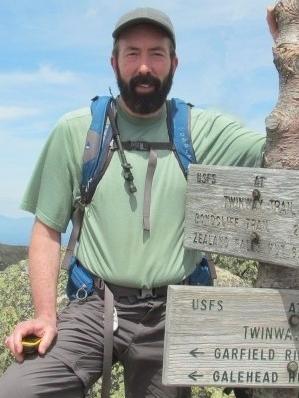 guest member
shep5
Outdoor Fitness Level: Very Strenuous
Jaffrey, NH
United States
Online Status: OFFLINE
Last Login: 04/04/2020 12:45 PM
Member Since: 10/30/2001
members signed up for this event
guest member
hauke
Outdoor Fitness Level: Moderate
Cheyenne, WY
United States
Invite To Be Your Buddy

Send Email
Attended
Online Status: OFFLINE
Last Login: 07/05/2021 09:52 PM
Member Since: 03/18/2011
Driving My Own Car


(Willing to give guys a ride)
Discuss This Trip/Event