Profile Properties
thecahuna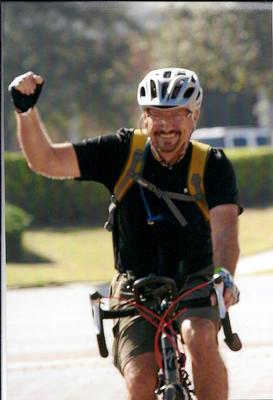 Greg

Age:

68

Location:

St. Petersburg, FL, United States

Date Joined:

February 03, 2015

Last Login:

March 29, 2018

Relationship Status:

Single

Looking For

: Outdoor Buddies

Outdoor Fitness Level:

Moderate to Strenuous

Activities:

Adventure Vacations
Adventure/Nature Movies
Biking - Mountain
Biking - Road
Canoeing
Kayaking-Calm Water
Kayaking-Sea
Sailing
Social Gathering

About me:

: 5'10", 170 lb guy that works to stay in shape. Bald, religious, stuck in 60's music and see each day as an adventure. Love cycling and own a 35 foot sailboat. Have a business that I run in St. Petersburg, am NOT retired, and travel around the US for work. My springer spaniel MAX is my best friend and goes almost everywhere with me.

Favorite Places:

: Florida, the Keys and of course Key West. I have lived here for 25 years and love it. I am a bit of a homebody and enjoy getting away from crowds rather than running to them.

Outdoor Experience:

: Cycling on my road bike 75 -85 miles per week regularly do metric centuries and multi-day trips. Bluewater sailing and coastal. Have done quite a bit of camping in the past. Still have that sleeping bag packed away.