Profile Properties
stadlock1965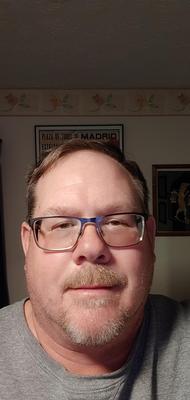 Steven Tadlock

Age:

57

Location:

Severn, MD, United States

Date Joined:

February 23, 2021

Last Login:

June 20, 2022

Relationship Status:

Single

Looking For

: Dating/Relationship

Outdoor Fitness Level:

Moderate to Strenuous

Activities:

Backpacking
Beach Outings
Biking - Mountain
Camping-Tent/Car
Caving
Climbing-Rock
Fishing-Fresh Water
Hiking
Hostelling
Mountain Expeditions
Paddling Expeditions
Sailing
Skiing
Snowshoeing
Soaking - River/Brook
Social Gathering
Trail Maintenance
Trekking
Walking - Leisurely

About me:

: Hi, I'm Steven, 56, not as good as I once was, but as good, once, as I ever was! I've added a few pounds after taking a desk job and I'm looking for every opportunity to work them off. I'm a gwm, 6'2", 250, and really just open to all experiences, all people of all backgrounds, friendship first and let's see what happens. I enjoy cooking, reading, DIY projects, and I'm very mechanically inclined. My job is mostly cerebral, so I really like every opportunity I can for physical creativity and activity.

Favorite Places:

: My favorite places include the Patuxent Wildlife Refuge, Cedarville State Park, Catoctin Mountain Park, the Adirondacks, southern Germany/Bavaria and Austria, Hawk Mountain, Pennsylvania, and the Blue Ridge Mountains in SE USA. Japan is also pretty cool but that's based upon 40-year-old memories of when I was a young teenager.

Outdoor Experience:

: I'm pretty good at hiking, new to backpack camping, used to be excellent at mountain biking and looking to get back into biking this coming summer (2021). Like I said, I'm not as good as once was, but I'm willing able to be that good, once again! At this point in my life, I have more stamina than strength, but the stamina keeps me going.