Profile Properties
jjrood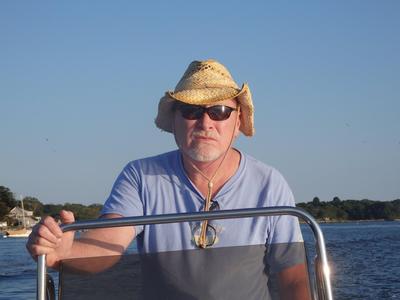 John

Age:

61

Location:

Westport, MA, United States

Date Joined:

August 28, 2018

Last Login:

June 04, 2019

Relationship Status:

Single

Looking For

: Outdoor Buddies

Outdoor Fitness Level:

Very Strenuous

Activities:

Biking - Road
Hiking
Ice Skating
Kayaking-Calm Water
Kayaking-Sea
Snowshoeing
Walking - Leisurely

About me:

: I am 6' 1", 220#, balding white male with blue eyes and facial hair. I gave up on the bar scene years ago and am looking for ways to meet other men. Friends would say I have a wicked sarcastic sense of humor. am honest. loyal. patient and a good communicator. I live in a coastal New England town with my dog. I am a college professor who teaches nursing.

Favorite Places:

: I love biking or hiking pretty much anywhere in New England. The East Bay of Rhode Island, south coast of Massachusetts and the Cape are my favorite stomping grounds,

Outdoor Experience:

: I enjoy biking every other day anywhere from 8 to 24 miles. I snorkel when the weather is cooperative. I pretty much hike year round.