3rd Saturday Hike and Lunch
Hiking/Walk
DATE: Jun 16, 2018

END DATE: Jun 16, 2018

Trip/Event Location: Surry VA
Trip Leader(s)
TrailGuyEric
Chesterfield, VA United States
Meeting Time: 10:00 AM
Max # People: 15
Trip Guiding / Event Fee: No, I will not be asking participants for money
Difficulty Level:
Easy to Moderate
(Do you qualify to attend with this trip difficulty rating? Click Here.)
Region: DC Region
Sign Up To This Trip/Event
You must be a least a guest member to participate. Comments such as "+1" or "bringing a friend" are NOT permitted. All participants must sign-up for the event individually.
Select your mode of transportation, make any comments and then click on button.
You are not logged in.
Please, Log In
Trip Leaders can click here to edit or delete this activity.
Disclaimer: The club and its members take no responsibility and will not be held responsible for any injuries or accidents that may occur during club events. Outdoor sports are inherently dangerous and accidents will happen. By joining the club or participating in any events posted on the GayOutdoors web page you are taking responsibility for your own safety and well-being. Anyone with an internet connection can post a trip on the GayOutdoors web site. It is your responsibility to determine if this person has the experience and competence to lead the trip. GayOutdoors does not certify or confirm the qualifications of any of its members to lead or participate in trips.
Summary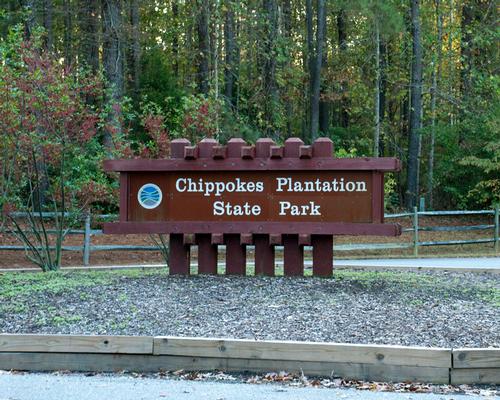 Join us at 10 a.m. for a nice visit of Chippokes Plantation Mansion, the Farm and Forestry Museum and then a nice hike along the James River Trail and the Equestrian Trail. Total trip will be about 5-6 miles, and 3 to 3.5 hours. Since this will be a hike partially in the open sun in a few areas, it is recommended you bring 1 to 2 liters of water and a hat. (This my third attempt at this hike so I am looking forward to it!)
Afterwards, we'll hit a local spot for a late lunch. This state park has an entrance fee of $5
http://www.dcr.virginia.gov/state-parks/chippokes-plantation#general_information
For those interested, we'll have breakfast at IHOP in Chester, VA 12251 Bermuda Crossroad Lane, Chester, VA 23831
We'll meet at the River House Parking just opposite the Farm and Forestry Museum, 868 Plantation Rd, Surry, VA 23883 at 10:00 a.m.
Trip Leader
TrailGuyEric
Outdoor Fitness Level: Moderate to Strenuous
Chesterfield, VA
United States
Online Status: OFFLINE
Last Login: 05/26/2019 06:25 AM
Member Since: 01/08/2003
Approved By: TrailGuyEric
members signed up for this event
Jan
Outdoor Fitness Level: Easy to Moderate
Richmond, VA
United States
Online Status: OFFLINE
Last Login: 05/23/2019 10:40 AM
Member Since: 12/31/2013
Driving My Own Car


(Willing to give guys a ride)
TJinCville
Outdoor Fitness Level: Easy to Moderate
Charlottesville, VA
United States
Online Status: OFFLINE
Last Login: 05/17/2019 11:36 AM
Member Since: 02/08/2018
Driving My Own Car


(Willing to give guys a ride)
guest member
GBMHamptonRoads
Outdoor Fitness Level: Moderate to Strenuous
Portsmouth, VA
United States
Online Status: OFFLINE
Last Login: 12/18/2018 04:25 PM
Member Since: 09/20/2016
Driving My Own Car


(Possibly willing to give guys a ride)
guest member
samuelyyn
Outdoor Fitness Level: Easy to Moderate
Richmond, VA
United States
Online Status: OFFLINE
Last Login: 06/16/2018 08:12 AM
Member Since: 10/12/2016
Driving My Own Car


(Willing to give guys a ride)
Discuss This Trip/Event