Skiing in Wildcat/Attitash
Downhill Ski/Board
DATE: Mar 04, 2017 Saturday

END DATE: Mar 05, 2017 Sunday

Trip/Event Location: Jackson/Bartlett NH
Trip Leader(s)
eli02116
Boston, MA United States
Meeting Time: 8:30 AM
Max # People: 14
Trip Guiding / Event Fee: No, I will not be asking participants for money
Difficulty Level:
Moderate
(Do you qualify to attend with this trip difficulty rating? Click Here.)
Region: New England
Sign Up To This Trip/Event
You must be a least a guest member to participate. Comments such as "+1" or "bringing a friend" are NOT permitted. All participants must sign-up for the event individually.
Select your mode of transportation, make any comments and then click on button.
You are not logged in.
Please, Log In
Trip Leaders can click here to edit or delete this activity.
Disclaimer: The club and its members take no responsibility and will not be held responsible for any injuries or accidents that may occur during club events. Outdoor sports are inherently dangerous and accidents will happen. By joining the club or participating in any events posted on the GayOutdoors web page you are taking responsibility for your own safety and well-being. Anyone with an internet connection can post a trip on the GayOutdoors web site. It is your responsibility to determine if this person has the experience and competence to lead the trip. GayOutdoors does not certify or confirm the qualifications of any of its members to lead or participate in trips.
Summary
A group is forming to ski in Wildcat (Saturday) and Attitash(Sunday) on the last weekend in February. I have not been to either mountain in a long time and I am not familiar with either of them. We are meeting at 8:30 AM at the Main Base Lodge in Wildcat on Saturday and at the Attitash Lodge on Sunday at 9:30 AM. Anyone who wants to join us is welcome. So far the group is planning on doing groomed blue and black trails.
We will be joining OutRyders for this event
Driving directions to the location and spot to meet at:
Directions to Wildcat: https://www.skiwildcat.com/directions/
Attitash: https://www.attitash.com/hours-directions/
Trip Leader
full member
eli02116
Outdoor Fitness Level: Moderate to Strenuous
Boston, MA
United States
Online Status: OFFLINE
Last Login: 04/09/2017 07:41 PM
Member Since: 09/15/2010
members signed up for this event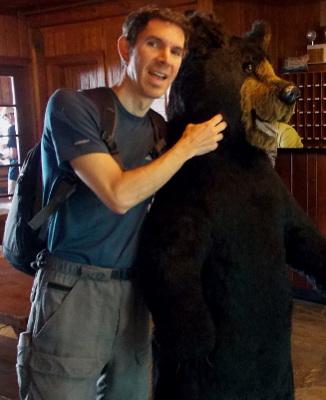 full member
treader
Outdoor Fitness Level: Moderate to Strenuous
Boston, MA
United States
Online Status: OFFLINE
Last Login: 03/05/2017 11:02 PM
Member Since: 07/25/2007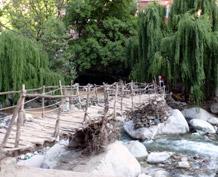 guest member
vvv
Outdoor Fitness Level: Easy
city, IA
United States
Online Status: OFFLINE
Last Login: 03/14/2017 06:02 AM
Member Since: 11/26/2015
Driving My Own Car


(Willing to give guys a ride)
Discuss This Trip/Event
Gandalf
Posted Feb 27, 2017 at 12:08 PM
test
Gandalf
Posted Feb 27, 2017 at 12:07 PM
test