Humphreys Peak
Hiking/Walk DATE: 10/03/2017 - 10/03/2017
Trip/Event Location: Flagstaff, AZ
US
Trip Leader(s): trekkr
Max # People: 6
Trip Guiding / Event Fee: No, I will not be asking participants for money
Difficulty Level: Strenuous
I HAVE MADE TRAVEL ARRANGEMENTS FROM FORT LAUDERDALE TO PHOENIX 9/26 THROUGH 10/5/2017. I AM PLANNING THIS HIKE ON TUESDAY 10/3 AS I HAVE PLANS TO VISIT AND DAY HIKE THE NORTH RIM KAIBAB TRAIL OF T... Driving directions to the location and spot to meet at:
Getting To Humphreys Trail
Humphreys Trailhead is located 14.5 miles northwest of downtown Flagstaff, AZ at the San Francisco Peaks. Take US 180 north for 7 miles, then Snowbowl Road (FR 516) for 7.4 miles to the Snowbowl lower parking lot. The trailhead is at the north end of the parking lot. All roads are paved.
GPS: N35° 19' 52.248", W-111° 42' 41.76"
Trip Report/Photos
Humphrey's Peak at 12,633 ft. is the highest summit in Arizona. 2 of us made the trek, one of us made it all the way to the top. I want to extend a big thanks to John C. (blue jacket) for making the 150 mile trip from Phoenix to meet up for this hike 10 miles north of Flagstaff. John is a very experienced hiker & was good a hiking buddy. We did split about ½ way up as my flat lander skills were a poor match for hiking Humphrey's. John made it to the summit. I made is short of the 2nd false summit but broke the 12,000 ft mark. I was getting all the signs of altitude sickness (dizziness, headache, nauseousness) and stopped short of the top. The photos are a mix of both (John is also a very good photographer). We had dinner at the little restaurant at the foot of the summit in the cabins I was staying at.
Humphrey's Peak is the highest of the San Francisco peaks in Arizona just north of Flagstaff. Named by the Spanish settlers. Their origin is believed to be volcanic eruptions many millions of years ago. The trailhead begins at the Arizona SnowBowl ski resort at roughly 9300 ft. The roughly 5 mile trek begins gently through meadows past one of the chair lifts. The trail quickly becomes rocky with lots of roots on the path. The tall short needle & long needle pines quickly take over as the altitude increases providing a wonderful whooshing of the ever present winds. It was 25 degrees at 7am. Although a sunny cloudless day the on-the-skin temps never felt above 40-ish. Winds were forecast 25+ with 45+ gusts at the tops. After a ascending most of the 3000 ft. of the trail one reaches delicate tundra & rocky dusty conditions. There are trail markers periodically but once or twice I actually could not determine the continuation of the trail. Although some of the hike was solos we had a fantastic trip. We recommend to anyone looking for a thrilling challenging adventure.
There are 41 photos in Album (Note: Move mouse pointer over larger pic and click on NEXT for better viewing)
Members That Participated
sustaining member
trekkr
Outdoor Fitness Level: Moderate
FORT LAUDERDALE, FL
United States
Online Status: OFFLINE
Last Login: 09/21/2018 12:52 PM
Member Since: 12/27/2015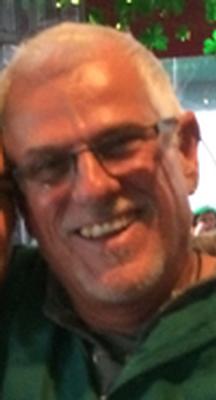 sustaining member
AZNudeDude
Outdoor Fitness Level: Moderate
Scottsdale, AZ
United States
Online Status: OFFLINE
Last Login: 07/26/2018 10:12 AM
Member Since: 09/04/2014
Driving My Own Car


(Willing to give guys a ride)

Comment: Hi John, my name is John also. I'm interested in being part of your hike group. I consider myself to hike mostly moderate to difficult/strenuous trails. I also hike an extremely difficult trail, Elephant Mt. in the Spur Cross Regional Park in Cave Creek. AZ. I see your profile lists your fitness level as moderate so I might be a good fit. Take care, John Carpentier
<