BLOCK ISLAND CYCLING (+HIKING)
Road Cycling DATE: 09/30/2017 - 09/30/2017
Trip/Event Location: Block Island (New Shoreham), RI
US
Trip Leader(s): jonathanclark
Max # People: 24
Trip Guiding / Event Fee: No, I will not be asking participants for money
Difficulty Level: Moderate
Please join us for a day of cycling 15 miles around the beautiful rolling countryside of Block Island. Most riding will be on paved roads but there are a couple of miles on dirt where larger ... Driving directions to the location and spot to meet at:
For daytrippers, please pack your lunch and get yourselves to Point Judith/Galilee RI by 8:30AM in time to park your car and get tix for the 9AM departure ferry to Block Island (http://www.blockislandferry.com for complete directions on how to get to the ferry). We'll meet in a small park to the right above the Old Harbor loading area after the boat docks. For those weekenders already on the island, please get your lunch at the Island Grocery (or elsewhere) and meet us at Island Manor Resort on Chapel Street by 10:30AM. After meeting up with the daytrippers and getting lunches stashed in our apartment, we'll head out on our adventure.
Trip Report/Photos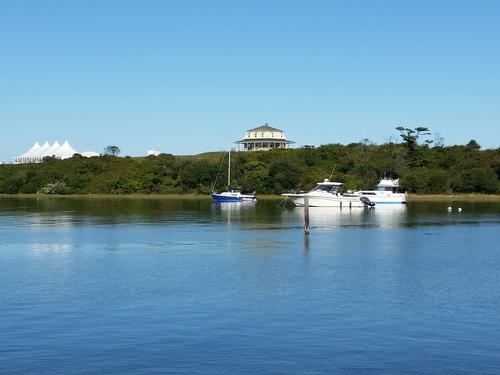 We had a great time cycling and hiking and soaking up the island's amazing scenery.
It was nice to see familar faces and meeting new ones.
Although a bit of rain came our way on saturday it was not enough to dampen our spirits.
Thanks to Jonathan for organizing this yearly event!
There are 7 photos in Album (Note: Move mouse pointer over larger pic and click on NEXT for better viewing)
Members That Participated
<