Spandex Hike In CT
Full Day Hike
DATE: Jun 03, 2023

END DATE: Jun 03, 2023

Hike/Event Location: Killingworth CT
Trip Leader(s)
SpandexHiker
Madison, CT United States
Meeting Time: 7:00 AM
Max # People: 15
Hike Guiding / Event Fee: No, I will not be asking participants for money
Hike Difficulty Level:
Moderate to Strenuous
(Do you qualify to attend with this hike difficulty rating? Click Here.)
Sign Up To This Trip/Event
You must be a least a guest member to participate. Comments such as "+1" or "bringing a friend" are NOT permitted. All participants must sign-up for the event individually.
Select your mode of transportation, make any comments and then click on button.
You are not logged in.
Please, Log In
Disclaimer: The club and its members take no responsibility and will not be held responsible for any injuries or accidents that may occur during club events. Outdoor sports are inherently dangerous and accidents will happen. By joining the club or participating in any events posted on our website you are taking responsibility for your own safety and well-being. Anyone with an internet connection can post a trip on our web site. It is your responsibility to determine if this person has the experience and competence to lead the trip. We do not certify or confirm the qualifications of any of our members to lead or participate in trips.
Summary
** Central CT / CT River Valley Area ** Well this is probably a new twist to this forum... This is a hike for those LGBTQ+ friends. It may be a tiny bit out of the normal...but what constitutes normal? ... hiking wearing spandex running tights feels comfortable, wicks away sweat, helps keep bugs away and allows your body to move unrestricted to cloth clothing. A backpack and/or fanny pack are suggested. Meeting at 7am allows for better parking spaces, then a meet and greet (do I smell coffee?) so we can all become familiar with first names. The hike will start at 8:30am and will likely stretch through 3 or 4 pm where the main hike can be upwards of 130pm but a state park is adjacent to the hike with some interesting smaller trails if you care to do those too. Please be sure you can scale some light rock incline of a few feet or jump about 3 feet to the next surface...nothing too major. This is a blue with an alternate blue/orange. Bring a backpack with water, snacks, a small blanket, a disposable poncho in the event of light rain. (Rain date is following weekend). There are no food trucks on the trail, so we will stop in a safe area about 1230 to lunch for a few minutes if the majority wants to, then carry on. Don't forget bug spray. I use Repel which is Picaridin base, not Deet, safe on all clothing including spandex as indicated on the can.... $4 - $6 at Walmart, it repels mosquitoes and ticks. I also use lemongrass oil before I gear up. The route planned would not be suitable for children or dogs. Let's make this a fun event and possibly ongoing at different CT locations!!
Directions To Trailhead Parking Lot
Chatfield Hollow State Park. The location is easy to get to from points north such as Middletown or if you're coming from New London County, take RT9 North. The address is: 381 CT-80, Killingworth, CT 06419 Parking lots visible as you turn in. Chatfield Hollow State Park (860) 663-2030 https://g.co/kgs/7TBnkq This location has a beach w/ lake, many picnic areas shaded or sunny, several clean, roomy, private bathrooms with commode and sink and also changing rooms on the beach without water/plumbing. If you plan to use these facilities, bring a pack of disinfectant wipes...why not.
Trip Leader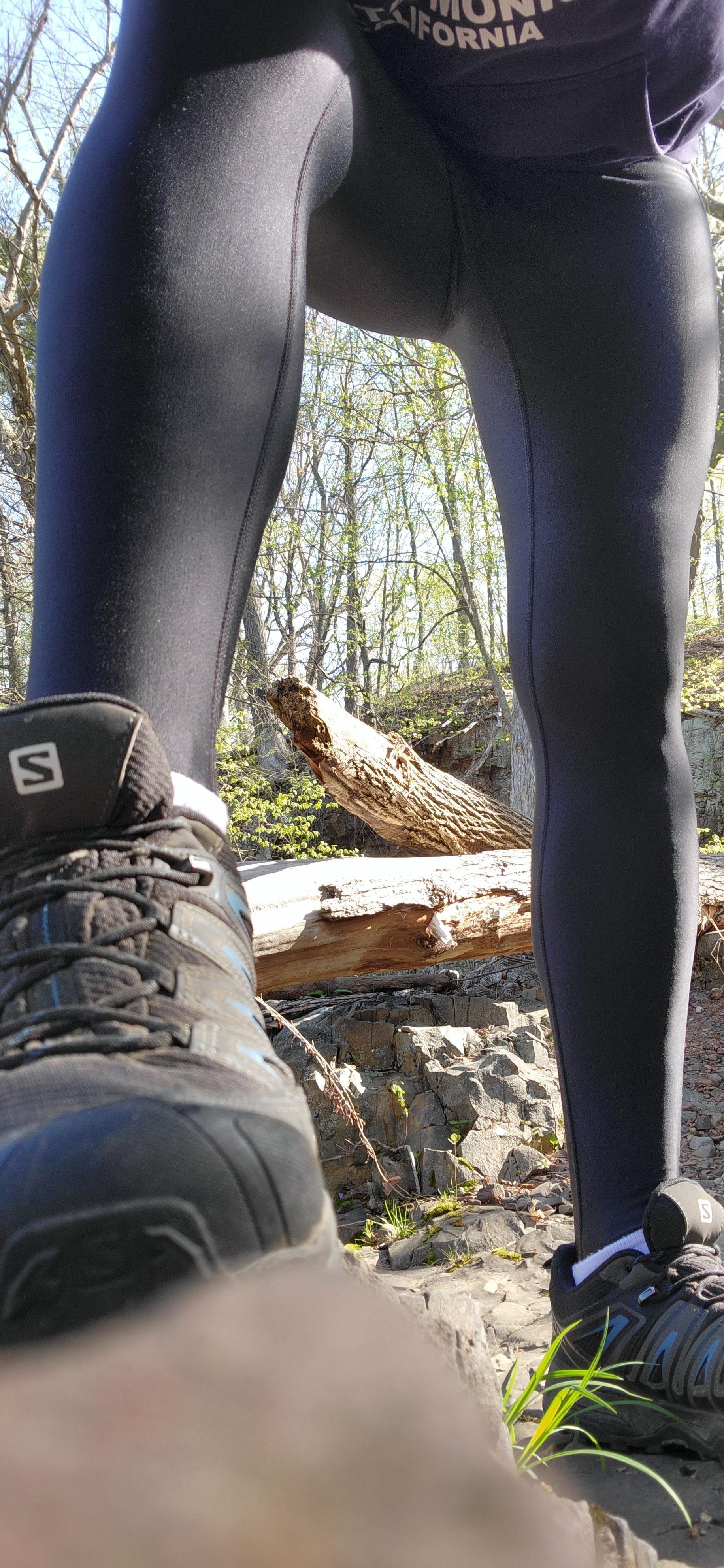 sustaining member
SpandexHiker
Outdoor Fitness Level: Moderate to Strenuous
Madison, CT
United States
Online Status: OFFLINE
Last Login: 05/23/2023 04:18 PM
Member Since: 04/28/2023