Black Rock Canyon
LGBTQ Hike
DATE: Jun 26, 2021

END DATE: Jun 26, 2021

Hike/Event Location: Joshua Tree CA
Trip Leader(s)
BCB
Palm Springs, CA United States,
harrispore
Rancho Mirage, CA United States
Meeting Time: 8:30 AM
Max # People: 10
Hike Guiding / Event Fee: No, I will not be asking participants for money
Hike Difficulty Level:
Moderate
(Do you qualify to attend with this hike difficulty rating? Click Here.)
Sign Up To This Trip/Event
You must be a least a guest member to participate. Comments such as "+1" or "bringing a friend" are NOT permitted. All participants must sign-up for the event individually.
Select your mode of transportation, make any comments and then click on button.
You are not logged in.
Please, Log In
Disclaimer: The club and its members take no responsibility and will not be held responsible for any injuries or accidents that may occur during club events. Outdoor sports are inherently dangerous and accidents will happen. By joining the club or participating in any events posted on our website you are taking responsibility for your own safety and well-being. Anyone with an internet connection can post a trip on our web site. It is your responsibility to determine if this person has the experience and competence to lead the trip. We do not certify or confirm the qualifications of any of our members to lead or participate in trips.
Summary
We'll do the West Side Loop Hike.
Because it can be tricky to find the entrance to this trail (and parking can be a challenge), we'll meet about 22 minutes away--in the parking lot for Big Morongo Canyon Preserve. Meet there--Big Morongo Canyon Preserve, 11055 East Dr, Morongo Valley, CA 92256--at 8:30 am, and then we'll carpool over to the West Side Loop hike at Black Rock Canyon.
The hike is 5 miles round trip. As always, bring plenty of water.
Looking forward to seeing you, guys!
BCB
Directions To Trailhead Parking Lot
Park at Big Morongo Canyon Preserve:
11055 East Dr, Morongo Valley, CA 92256
(From Palm Springs, take CA-62 up into the mountains, and turn right, onto East Drive, opposite Willie Boy's Saloon (where you'll see a giant horse statue).
The turn Left into Big Morongo Canyone Preserve is pretty quick after your turn onto East Drive.
Park, and meet at the picnic table. We'll then carpool (or guide each other, as you wish) over to Black Rock Canyon hiking.
Trip Leader(s)
sustaining member
BCB
Outdoor Fitness Level: Easy to Moderate
Palm Springs, CA
United States
Online Status: OFFLINE
Last Login: 06/09/2021 12:02 AM
Member Since: 07/17/2011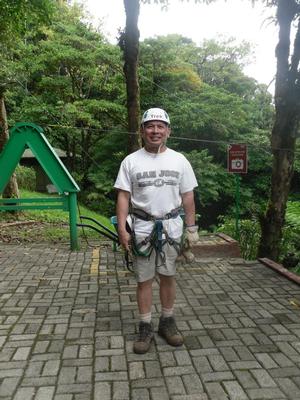 guest member
harrispore
Outdoor Fitness Level: Moderate to Strenuous
Rancho Mirage, CA
United States
Online Status: OFFLINE
Last Login: 06/08/2021 09:36 PM
Member Since: 07/12/2020
members signed up for this event
guest member
cjisrad
Outdoor Fitness Level: Moderate
TBD, CA
United States
Online Status: OFFLINE
Last Login: 06/11/2021 03:19 PM
Member Since: 04/18/2021
Driving My Own Car


(Willing to give guys a ride)
sustaining member
Explore2021
Outdoor Fitness Level: Moderate
La Quinta, CA
United States
Online Status: OFFLINE
Last Login: 06/07/2021 10:49 AM
Member Since: 04/22/2021
Driving My Own Car


(Willing to give guys a ride)
guest member
Marcos1
Outdoor Fitness Level: Easy to Moderate
Santa Ana , CA
United States
Online Status: OFFLINE
Last Login: 06/08/2021 05:11 PM
Member Since: 12/27/2019
Driving My Own Car


(Willing to give guys a ride)
Discuss This Trip/Event