WEST/EAST RATTLESNAKE AND 5 FINGER POINT HIKE
Half Day Hike
DATE: May 29, 2021

END DATE: May 29, 2021

Hike/Event Location: Holderness NH
Trip Leader(s)
tdefauw
Plymouth, NH United States,
jkelaghan
Plymouth, NH United States
Meeting Time: 11:00 AM
Max # People: 12
Hike Guiding / Event Fee: No, I will not be asking participants for money
Hike Difficulty Level:
Moderate
(Do you qualify to attend with this hike difficulty rating? Click Here.)
Sign Up To This Trip/Event
You must be a least a guest member to participate. Comments such as "+1" or "bringing a friend" are NOT permitted. All participants must sign-up for the event individually.
Select your mode of transportation, make any comments and then click on button.
You are not logged in.
Please, Log In
Disclaimer: The club and its members take no responsibility and will not be held responsible for any injuries or accidents that may occur during club events. Outdoor sports are inherently dangerous and accidents will happen. By joining the club or participating in any events posted on our website you are taking responsibility for your own safety and well-being. Anyone with an internet connection can post a trip on our web site. It is your responsibility to determine if this person has the experience and competence to lead the trip. We do not certify or confirm the qualifications of any of our members to lead or participate in trips.
Summary
Join us for this beautiful 5 mile loop hike over the summits of West and East Rattlesnake Mountains, and then on to five finger point. Total elevation gain for the whole hike is less than 1000 feet. West and East Rattlesnake have granite ledges with beautiful views out onto Squam Lake, where On Golden Pond was filmed. 5 finger point is a 5 fingered peninsula jutting out into Squam Lake with beautiful views along the lake. From the trailhead, we'll take the Pasture Trail to the top of West Rattlesnake Mountain, enjoy the views, and then continue along the ridge trail to the less visited summit of East Rattlesnake Mountain for more great views. We'll then take the East Rattlesnake trail down to the 5 finger point trail and do the loop along the peninsula and then back to the trailhead. After the hike we may go out for beverages for those that are interested.
Directions To Trailhead Parking Lot
From the intersection of Rt 3 and Rt 113 in Holderness, NH, take Rt 113 about 5 miles and then make a right onto Pinehurst Rd (Google Map "Pinehurst Rd, Holderness, NH"). Pinehurst Rd is about 0.5 miles before the parking areas for West Rattlesnake and Mt. Morgan. If you reach these two parking areas, you have gone to far and missed Pinehurst Rd. Once on Pinehurst Rd go a little less than a mile and park in a parking area on the right side of the road right before the "no parking behind these signs" sign for Rockywold and Deephaven camps.
Trip Leader(s)
tdefauw
Outdoor Fitness Level: Moderate to Strenuous
Plymouth, NH
United States
Online Status: OFFLINE
Last Login: 06/15/2021 06:48 PM
Member Since: 10/30/2001
jkelaghan
Outdoor Fitness Level: Moderate
Plymouth, NH
United States
Online Status: OFFLINE
Last Login: 06/06/2021 03:21 PM
Member Since: 10/02/2002
members signed up for this event
Mark S
Outdoor Fitness Level: Moderate to Strenuous
Manchester, NH
United States
Online Status: OFFLINE
Last Login: 06/14/2021 08:58 AM
Member Since: 04/10/2017
Driving My Own Car


(Willing to give guys a ride)
benj58
Outdoor Fitness Level: Moderate
Waltham, MA
United States
Online Status: OFFLINE
Last Login: 06/17/2021 09:47 PM
Member Since: 10/30/2001
Driving My Own Car


(Willing to give guys a ride)
Online Status: OFFLINE
Last Login: 06/15/2021 08:12 PM
Member Since: 08/10/2020
Driving My Own Car


(Possibly willing to give guys a ride)
elisegev
Outdoor Fitness Level: Moderate to Strenuous
Boston, MA
United States
Online Status: OFFLINE
Last Login: 06/15/2021 09:19 AM
Member Since: 03/30/2019
Driving My Own Car


(Willing to give guys a ride)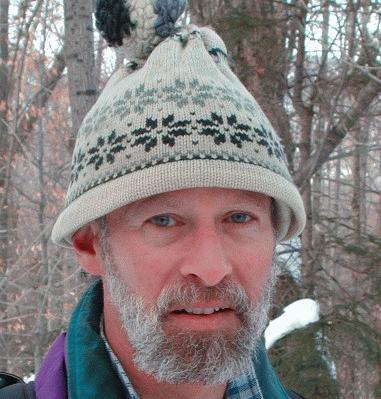 guest member
LewLasher
Outdoor Fitness Level: Moderate to Strenuous
Cambridge, MA
United States
Online Status: OFFLINE
Last Login: 06/11/2021 09:36 AM
Member Since: 10/30/2001
Driving My Own Car


(Willing to give guys a ride)
NHGuy1028
Outdoor Fitness Level: Moderate
Merrimack, NH
United States
Online Status: OFFLINE
Last Login: 06/14/2021 10:03 PM
Member Since: 05/06/2014
Driving My Own Car


(Willing to give guys a ride)
guest member
da08
Outdoor Fitness Level: Easy to Moderate
Concord, NH
United States
Online Status: OFFLINE
Last Login: 05/27/2021 03:29 PM
Member Since: 05/05/2021
Driving My Own Car


(Possibly willing to give guys a ride)
vtfred
Outdoor Fitness Level: Moderate to Strenuous
Barre, VT
United States
Online Status: OFFLINE
Last Login: 06/16/2021 11:18 AM
Member Since: 03/27/2009
Driving My Own Car


(Willing to give guys a ride)
sustaining member
rolshausenii
Outdoor Fitness Level: Moderate to Strenuous
Cambridge, MA
United States
Online Status: OFFLINE
Last Login: 06/18/2021 09:59 PM
Member Since: 06/30/2019
Driving My Own Car


(Don't Own A Car)
beyoungyu
Outdoor Fitness Level: Moderate to Strenuous
Harrisburg, PA
United States
Online Status: OFFLINE
Last Login: 06/18/2021 05:06 PM
Member Since: 01/05/2002
Driving My Own Car


(Willing to give guys a ride)
Discuss This Trip/Event
tdefauw
Posted May 28, 2021 at 11:44 AM
Looking forward to seeing everyone on tomorrow's hike. Just wanted to let everyone know that the hike time has changed to 11 am to allow any residual rain remnants of the overnight rain to conclude before we hike. It should be a high in the lower 50s, so great weather for hiking. Thad