Moose Hill Wildlife Sanctuary
Half Day Hike
DATE: Jan 17, 2021

END DATE: Jan 17, 2021

Hike/Event Location: Sharon MA
Trip Leader(s)
elisegev
Boston, MA United States
Meeting Time: 11:00 AM
Max # People: 12
Hike Guiding / Event Fee: No, I will not be asking participants for money
Hike Difficulty Level:
Easy to Moderate
(Do you qualify to attend with this hike difficulty rating? Click Here.)
Sign Up To This Trip/Event
You must be a least a guest member to participate. Comments such as "+1" or "bringing a friend" are NOT permitted. All participants must sign-up for the event individually.
Select your mode of transportation, make any comments and then click on button.
You are not logged in.
Please, Log In
Disclaimer: The club and its members take no responsibility and will not be held responsible for any injuries or accidents that may occur during club events. Outdoor sports are inherently dangerous and accidents will happen. By joining the club or participating in any events posted on our website you are taking responsibility for your own safety and well-being. Anyone with an internet connection can post a trip on our web site. It is your responsibility to determine if this person has the experience and competence to lead the trip. We do not certify or confirm the qualifications of any of our members to lead or participate in trips.
Summary
Moose Hill Wildlife Sanctuary is a 1,971 acres (798 ha) wildlife sanctuary located in Sharon, Massachusetts. The property is the oldest property of the Massachusetts Audubon Society, established in 1916. It is adjacent to Moose Hill Farm, which is owned by the Trustees of Reservations. Moose Hill wildlife sanctuary is encompassing protected forests, fields, and wetlands. Diverse hiking trails and a red maple swamp boardwalk provide countless opportunities for exploration. We can Explore 25 miles of trails and enjoy breathtaking views along the Bluff Trail, especially when the fall foliage is at its peak. The hiking trails take you through forests, fields, and wetlands ideal for birdwatching and spotting wildlife.
We will meet at the Moose Hill parking area and nature center, which is located at 293 Moose Hill Street, Sharon MA 02067 at 11:00 AM. Please note that using the address 293 Moose Hill Parkway works too. Please note that the Audubon Society may charge for parking. The local nature center displays rotating exhibits throughout the year. We can aim to reach the Moose Hill summit, elevation 534' and/or the Bluff Overlook, elevation 491'. Please bring a snack or a sandwich. We will stop somewhere for a little refreshment
Directions To Trailhead Parking Lot
Driving Directions
From the north
Take Rt I-95 south to exit 10 (Coney St, Sharon, Walpole). Take a left off the exit and take the first right onto Rt 27 north (Walpole). Take first left on Moose Hill Street. Continue past The Trustee's Moose Hill Farm. Follow to the top of the hill and turn left onto Moose Hill Parkway. The parking lot is on the left.
From the south
Take Rt I-95 north to exit 8 (Main St, Sharon). Take a right off the exit and follow one mile. Take a left onto Moose Hill Street. Follow to the top of the hill and turn right onto Moose Hill Parkway. The parking lot is on the left.
By public transportation
From Boston's South Station, take the Attleboro commuter train to Sharon. From the Sharon station walk to the main road, Rt 27. Follow north for two blocks and take a left onto Moose Hill Parkway. Walk 1.5 miles to the top of the hill; the nature center is on the right.
Trip Leader
elisegev
Outdoor Fitness Level: Moderate to Strenuous
Boston, MA
United States
Online Status: OFFLINE
Last Login: 04/17/2021 08:45 AM
Member Since: 03/30/2019
members signed up for this event
twalmsle
Outdoor Fitness Level: Easy to Moderate
Boston, MA
United States
Online Status: OFFLINE
Last Login: 04/14/2021 05:56 PM
Member Since: 10/02/2013
Driving My Own Car


(Willing to give guys a ride)
benj58
Outdoor Fitness Level: Easy to Moderate
Waltham, MA
United States
Online Status: OFFLINE
Last Login: 04/17/2021 02:23 PM
Member Since: 10/30/2001
Driving My Own Car


(Willing to give guys a ride)
Joel02139
Outdoor Fitness Level: Easy to Moderate
CAMBRIDGE, MA
United States
Online Status: OFFLINE
Last Login: 04/10/2021 03:27 PM
Member Since: 07/24/2014
Driving My Own Car


(Don't Own A Car)
treader
Outdoor Fitness Level: Moderate to Strenuous
Boston, MA
United States
Online Status: OFFLINE
Last Login: 01/18/2021 10:59 PM
Member Since: 07/25/2007
Driving My Own Car


(Don't Own A Car)
reedplayer
Outdoor Fitness Level: Moderate
Jamaica Plain, MA
United States
Online Status: OFFLINE
Last Login: 01/18/2021 09:16 PM
Member Since: 10/06/2019
Driving My Own Car


(Willing to give guys a ride)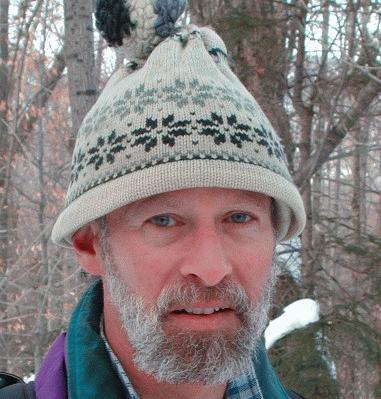 guest member
LewLasher
Outdoor Fitness Level: Moderate to Strenuous
Cambridge, MA
United States
Online Status: OFFLINE
Last Login: 04/16/2021 04:44 PM
Member Since: 10/30/2001
Driving My Own Car


(Willing to give guys a ride)
Paulin02118
Outdoor Fitness Level: Easy to Moderate
Boston, MA
United States
Online Status: OFFLINE
Last Login: 01/16/2021 05:37 PM
Member Since: 09/30/2013
Driving My Own Car


(Possibly willing to give guys a ride)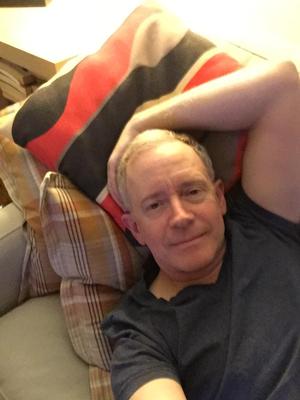 guest member
Pgovernor
Outdoor Fitness Level: Moderate to Strenuous
Boston, MA
United States
Online Status: OFFLINE
Last Login: 04/10/2021 07:03 AM
Member Since: 10/30/2018
Driving My Own Car


(Possibly willing to give guys a ride)
Online Status: ONLINE
Last Login: 04/18/2021 10:38 AM
Member Since: 08/10/2020
Driving My Own Car


(Possibly willing to give guys a ride)
guest member
jconroy
Outdoor Fitness Level: Moderate
Beverly, MA
United States
Online Status: OFFLINE
Last Login: 03/28/2021 08:59 PM
Member Since: 04/11/2009
Driving My Own Car


(Possibly willing to give guys a ride)
chkhuber
Outdoor Fitness Level: Moderate
Hampton Falls, NH
United States
Online Status: OFFLINE
Last Login: 04/13/2021 09:22 PM
Member Since: 06/20/2009
Driving My Own Car


(Willing to give guys a ride)
Discuss This Trip/Event