Lehigh Gap
Hiking/Walk
DATE: Jun 08, 2019

END DATE: Jun 08, 2019

Trip/Event Location: Slatington PA
Trip Leader(s)
becodude
Bethlehem, PA United States
Meeting Time: 11:00 AM
Max # People: 12
Trip Guiding / Event Fee: No, I will not be asking participants for money
Difficulty Level:
Moderate
(Do you qualify to attend with this trip difficulty rating? Click Here.)
Region: Pennsylvania/New Jersey
Sign Up To This Trip/Event
You must be a least a guest member to participate. Comments such as "+1" or "bringing a friend" are NOT permitted. All participants must sign-up for the event individually.
Select your mode of transportation, make any comments and then click on button.
You are not logged in.
Please, Log In
Trip Leaders can click here to edit or delete this activity.
Disclaimer: The club and its members take no responsibility and will not be held responsible for any injuries or accidents that may occur during club events. Outdoor sports are inherently dangerous and accidents will happen. By joining the club or participating in any events posted on the GayOutdoors web page you are taking responsibility for your own safety and well-being. Anyone with an internet connection can post a trip on the GayOutdoors web site. It is your responsibility to determine if this person has the experience and competence to lead the trip. GayOutdoors does not certify or confirm the qualifications of any of its members to lead or participate in trips.
Summary
Join me on this intermediate hike along the Kittatinny Ridge (above the Lehigh Tunnel). We will hike 5 miles and 1000 feet elevation gain on this loop hike that includes part of the Appalachian Trail. Along the ridge top we will have beautiful views of the Lehigh River below. Depart 11 am from the Osprey House at the Lehigh Gap Nature Center. Please make sure to pack your lunch and water. Directions from various locations at http://lgnc.org/how-to-get-here/.
Trip Leader
becodude
Outdoor Fitness Level: Moderate to Strenuous
Bethlehem, PA
United States
Online Status: OFFLINE
Last Login: 06/12/2019 08:57 AM
Member Since: 10/27/2009
members signed up for this event
henry
Outdoor Fitness Level: Moderate to Strenuous
Madison, NJ
United States
Online Status: OFFLINE
Last Login: 06/24/2019 12:40 AM
Member Since: 08/25/2010
jrxray37
Outdoor Fitness Level: Moderate
King of Prussia, PA
United States
Online Status: OFFLINE
Last Login: 06/07/2019 08:53 PM
Member Since: 11/06/2011
Driving My Own Car


(Willing to give guys a ride)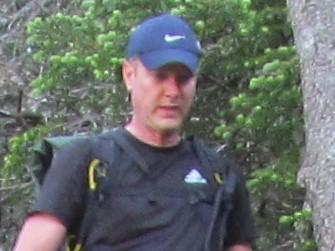 sustaining member
beyoungyu
Outdoor Fitness Level: Moderate to Strenuous
Harrisburg, PA
United States
Online Status: OFFLINE
Last Login: 05/26/2019 10:23 AM
Member Since: 01/05/2002
Driving My Own Car


(Willing to give guys a ride)
sustaining member
pahiker
Outdoor Fitness Level: Moderate
Jermyn, PA
United States
Online Status: OFFLINE
Last Login: 05/22/2019 06:19 AM
Member Since: 08/02/2012
Driving My Own Car


(Willing to give guys a ride)
sustaining member
alancnj
Outdoor Fitness Level: Moderate to Strenuous
08822, NJ
United States
Online Status: OFFLINE
Last Login: 06/09/2019 08:46 PM
Member Since: 03/25/2009
Driving My Own Car


(Willing to give guys a ride)
BurningMan
Outdoor Fitness Level: Moderate
New York, NY
United States
Online Status: OFFLINE
Last Login: 06/03/2019 10:58 AM
Member Since: 08/30/2013
Driving My Own Car


(Willing to give guys a ride)
ridge-runner
Outdoor Fitness Level: Moderate to Strenuous
Sellersville, PA
United States
Online Status: OFFLINE
Last Login: 06/03/2019 05:03 PM
Member Since: 06/19/2017
Driving My Own Car


(Willing to give guys a ride)
Discuss This Trip/Event