Urban Hike: Maine –> Portland –> West End
Hiking/Walk
DATE: Nov 18, 2018 Sunday

END DATE: Nov 18, 2018 Sunday

Trip/Event Location: Portland ME
Trip Leader(s)
MO
Scarborough, ME United States
Meeting Time: 10:00 AM
Max # People: 15
Trip Guiding / Event Fee: No, I will not be asking participants for money
Difficulty Level:
Easy to Moderate
(Do you qualify to attend with this trip difficulty rating? Click Here.)
Region: New England
JOIN OUR NEW MEETUP GROUP to increase our exposure and have more guys sign up for our trips: click here to join our MeetUp Group. This trip may be posted at our MeetUp so you can sign up either there or here.
Sign Up To This Trip/Event
You must be a least a guest member to participate. Comments such as "+1" or "bringing a friend" are NOT permitted. All participants must sign-up for the event individually.
Select your mode of transportation, make any comments and then click on button.
You are not logged in.
Please, Log In
Trip Leaders can click here to edit or delete this activity.
Disclaimer: The club and its members take no responsibility and will not be held responsible for any injuries or accidents that may occur during club events. Outdoor sports are inherently dangerous and accidents will happen. By joining the club or participating in any events posted on the GayOutdoors web page you are taking responsibility for your own safety and well-being. Anyone with an internet connection can post a trip on the GayOutdoors web site. It is your responsibility to determine if this person has the experience and competence to lead the trip. GayOutdoors does not certify or confirm the qualifications of any of its members to lead or participate in trips.
Be Prepared: Please be prepared to be self-sufficient. Have your own provisions such as first aid kit, food, water, extra clothing for unplanned weather, etc. Have your EMERGENCY CONTACT SHEET completed and in your backpack; it may save your life, and help reach someone who greatly cares!
Pace: There may be activities when the group is either slower or faster than your current ability. Please know that because this is a group activity, it's hard to accommodate everyone's pace perfectly. Our desire is not to leave anyone, however there have been times when it is in the best interest of all to split up. Please do your part by knowing your own abilities, communicating with the organizer head of time if you would like to start early and have us catch up or fine with finishing on your own.
Summary
This will be a meandering hike/walk covering the Western Promenade & West End of Portland.

The West End is a downtown neighborhood in Portland, Maine. It is located on the western side of Portland's peninsula and is noted for its architecture and history. The neighborhood is home to a large number of historic homes and parks and, in 2010, it was called "one of the best preserved Victorian neighborhoods in the country"

https://www.oldport.com/city-life/west-end-story/#close

PROPOSED HIKE:

On Sunday, Nov 18 we will meet at 10:00 am.

We will walk about 6+ miles (can't walk the entire distance – then grab an Uber and meet us for lunch).

From the parking area we will check out the Western Cemetery.

We will walk along the Western Promenade and meander up and down the major streets between the Promenade and High Street.

Afterwards we'll walk downtown and grab lunch.

After lunch we'll cover areas we missed as we head back to our cars.

There are facilities and corner stores along the way where we can take breaks or get food/snacks.
Driving directions to the location and spot to meet at:
We will park on Vaughan Street (where Vaughan intersects with Orchard Street – by the Western Cemetery) at 10:00 am and we will hike from there.

https://www.google.com/maps/place/43%C2%B038'41.4%22N+70%C2%B016'19.8%22W/@43.644836,-70.27217,17z/data=!3m1!4b1!4m5!3m4!1s0x0:0x0!8m2!3d43.644836!4d-70.27217
Trip Leader
MO
Outdoor Fitness Level: Moderate to Strenuous
Scarborough, ME
United States
Online Status: ONLINE
Last Login: 03/25/2019 09:12 PM
Member Since: 12/06/2016
members signed up for this event
benj58
Outdoor Fitness Level: Easy to Moderate
Waltham, MA
United States
Online Status: OFFLINE
Last Login: 03/05/2019 06:48 PM
Member Since: 10/30/2001
Driving My Own Car


(Willing to give guys a ride)
sustaining member
Tailwinds
Outdoor Fitness Level: Moderate to Strenuous
Arlington, MA
United States
Online Status: OFFLINE
Last Login: 03/25/2019 11:21 AM
Member Since: 10/20/2011
Driving My Own Car


(Willing to give guys a ride)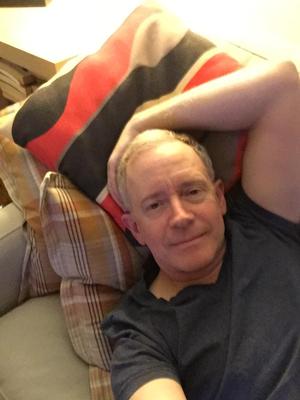 guest member
Pgovernor
Outdoor Fitness Level: Moderate to Strenuous
Boston, MA
United States
Online Status: OFFLINE
Last Login: 02/17/2019 12:16 PM
Member Since: 10/30/2018
sustaining member
jconroy
Outdoor Fitness Level: Moderate
Beverly, MA
United States
Online Status: OFFLINE
Last Login: 03/24/2019 09:45 PM
Member Since: 04/11/2009
Driving My Own Car


(Possibly willing to give guys a ride)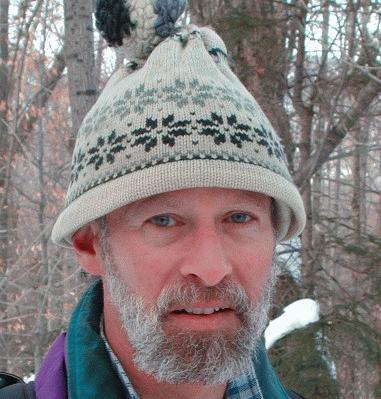 guest member
LewLasher
Outdoor Fitness Level: Moderate to Strenuous
Cambridge, MA
United States
Online Status: OFFLINE
Last Login: 03/23/2019 06:59 PM
Member Since: 10/30/2001
Comment: I could drive, but I would prefer to carpool
TIMber64
Outdoor Fitness Level: Moderate to Strenuous
Windham, ME
United States
Online Status: OFFLINE
Last Login: 03/22/2019 06:04 AM
Member Since: 05/23/2015
Driving My Own Car


(Possibly willing to give guys a ride)
Discuss This Trip/Event