Mt. Willey Hike and Cookout
Hiking/Walk
DATE: Oct 14, 2017 Saturday

END DATE: Oct 14, 2017 Saturday

Trip/Event Location: Bartlett NH
Trip Leader(s)
Gandalf
Campton, NH United States,
JDNnh
Manchester, NH United States
Meeting Time: 10:00 AM
Max # People: 15
Trip Guiding / Event Fee: No, I will not be asking participants for money
Difficulty Level:
Moderate to Strenuous
(Do you qualify to attend with this trip difficulty rating? Click Here.)
Region: New England
Sign Up To This Trip/Event
You must be a least a guest member to participate. Comments such as "+1" or "bringing a friend" are NOT permitted. All participants must sign-up for the event individually.
Select your mode of transportation, make any comments and then click on button.
You are not logged in.
Please, Log In
Trip Leaders can click here to edit or delete this activity.
Disclaimer: The club and its members take no responsibility and will not be held responsible for any injuries or accidents that may occur during club events. Outdoor sports are inherently dangerous and accidents will happen. By joining the club or participating in any events posted on the GayOutdoors web page you are taking responsibility for your own safety and well-being. Anyone with an internet connection can post a trip on the GayOutdoors web site. It is your responsibility to determine if this person has the experience and competence to lead the trip. GayOutdoors does not certify or confirm the qualifications of any of its members to lead or participate in trips.
Be Prepared: Please be prepared to be self-sufficient. Have your own provisions such as first aid kit, food, water, extra clothing for unplanned weather, etc. Have your EMERGENCY CONTACT SHEET completed and in your backpack; it may save your life, and help reach someone who greatly cares!
Pace: There may be activities when the group is either slower or faster than your current ability. Please know that because this is a group activity, it's hard to accommodate everyone's pace perfectly. Our desire is not to leave anyone, however there have been times when it is in the best interest of all to split up. Please do your part by knowing your own abilities, communicating with the organizer head of time if you would like to start early and have us catch up or fine with finishing on your own.
Summary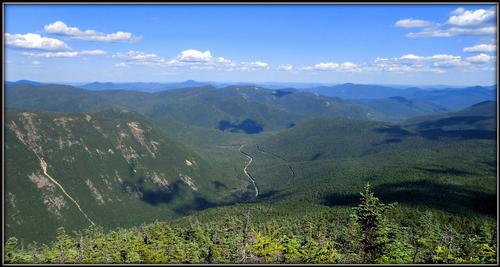 A Fabulous hike to enjoy the beautiful fall colors, climb 11 sections of ladders and great vistas!
We will enjoy an up and back hike to the summit of Mt. Willey [4,285'] which is a NH 48. After we finish the hike everyone is welcome to enjoy a cookout at our house in Waterville Valley [$10 per person]. As we skip along the trails we will hopefully be able to enjoy the beautiful fall colors this time of year!
There are two good outlooks on this steep-sided Willey Range Peak! A small ledge on the east side provides a great vista of the Presidentials and a dramatic look down in Crawford Notch and out to the mountains to the south. The west outlook [best if standing] grants a wild panorama across the Pemigewasset Wilderness, dominated by the Nancy Range, Carrigain and Hancock, and the Twin-Bond range.
The mountain is named after Samuel Willey, Jr. and his family, who in 1826, were all killed in a tragic accident due to a landslide. They had only been living there (Crawford Notch) for less than a year. Do not be fooled with the low mileage and being one of the smaller NH 48; this is a good workout!
Distance: 5.4 miles round trip
Time: Approx. 6 hours [we will maintain a steady pace; not fast but not slow either]
Elevation gain: 2850'
Trails: We will park at the Ethan Pond kiosk and head up the Ethan Pond trail which is also the Appalachian Trail. At 1.6 miles we'll take the Willey Range Trail that will take us up the summit. At 3400 ft. the trail comes to the base of an impressive set of ladders made up of 11 sections.
Cookout afterward: Jon will be grilling up some chicken that will be served with salad and various side dishes…save room for dessert! We ask $10 to cover our food costs. Bring your own cold beverages and sit on our deck to enjoy the beautiful fall colors of the Mad River valley! You are welcome to use our showers [towels provided] so bring a change of clothing.
Lodging Option: Bunk beds are available at our house [with Wi Fi] near Waterville Valley, NH for Friday and/or Saturday nights. It's $25 for Friday night, $35 for Saturday that includes dinner or $60 for the weekend. Coffee/bagels each morning and linen/blankets/towels are provided. Space is limited so email ASAP to reserve a bunk!
The travel time to the trailhead from Boston is approx. 3 hours. Please plan your travel accordingly so you are in your boots and ready to go at the hike start time of 10AM.
You must be prepared for this hike with the proper footwear, clothing, food and water. No jeans or sneakers. This is a steep hike and can be slippery!
Driving directions to the location and spot to meet at: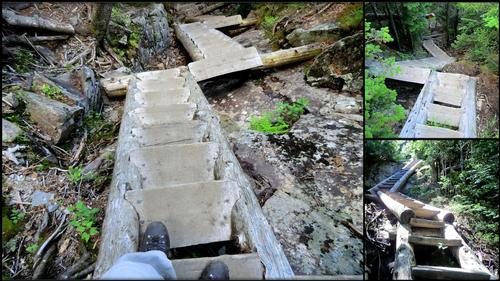 The parking lot for this hike is located on Willey Station Road off of Crawford Notch's Route 302 (6 miles south of the AMC Highland Center). Go to the end of the road, where there is a small parking lot. (You are allowed to park along Willey Station Road if the parking area is full.)
Trip Leader(s)
Gandalf
Outdoor Fitness Level: Very Strenuous
Campton, NH
United States
Online Status: OFFLINE
Last Login: 09/20/2017 10:13 AM
Member Since: 08/20/2001
JDNnh
Outdoor Fitness Level: Very Strenuous
Manchester, NH
United States
Online Status: OFFLINE
Last Login: 09/19/2017 05:45 PM
Member Since: 10/30/2001
members signed up for this event
danf291
Outdoor Fitness Level: Moderate
Nashua, NH
United States
Online Status: OFFLINE
Last Login: 09/20/2017 11:14 AM
Member Since: 05/31/2016
Driving My Own Car


(Possibly willing to give guys a ride)
Comment: I'll do the dinner and stay over Saturday night also.
HikerBiker
Outdoor Fitness Level: Moderate to Strenuous
Londonderry, NH
United States
Online Status: OFFLINE
Last Login: 09/20/2017 01:35 PM
Member Since: 02/23/2003
Driving My Own Car


(Possibly willing to give guys a ride)
Joeinmaine
Outdoor Fitness Level: Moderate to Strenuous
Portland, ME
United States
Online Status: OFFLINE
Last Login: 09/12/2017 01:40 PM
Member Since: 03/29/2017
Driving My Own Car


(Willing to give guys a ride)
Comment: Hey guys-I will be staying for dinner and most likely the nite-
sean
Outdoor Fitness Level: Moderate to Strenuous
Boston , MA
United States
Online Status: OFFLINE
Last Login: 09/21/2017 02:41 AM
Member Since: 08/08/2017
Driving My Own Car


(Possibly willing to give guys a ride)
Discuss This Trip/Event