GIVE BACK TO GAY OUTDOORS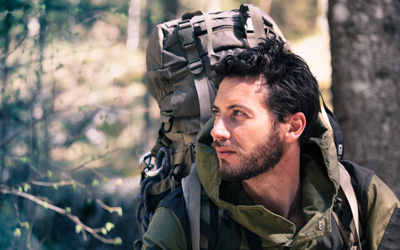 Support us financially by becoming a Full Member during our Year End Campaign to ensure that GO programs are fully funded in 2017! Many people don't realize that we are a non-profit, run by volunteers and our only source of revenue is from the public.
We thank you for being a part of and sharing in our rich history and hope that you will consider supporting the work of GayOutdoors as we look to our future. Our founder, Mike Boisvert, had a vision of advancing the GayOutdoors community and this vision remains fundamental to our mission today: Make New Outdoorzy Buddies in a Safe, Comfortable Atmosphere!
You'll help us to continue providing our simple Internet Bulletin Board that allows members to post outdoor activities and report/photos for gay, bisexual and gay-friendly outdoorzy men so they can enjoy the beauty of the greater outdoors with other like-minded men. Your support will allow us to continue maintaining our links to gay community resources, making available our member list so you can search for outdoorzy buddies who live near you with the same outdoorzy interests, making further enhancements to our website, sending our bi-weekly newsletter Trail Mail, supporting our outreach efforts to attract new members, and organizing trail maintenance days. Your full membership today will ensure that all GO programs are fully funded in 2017.
If you are guest member, someone who visits the site often or been supporting the site financially, think about what you've gained from GayOutdoors. Perhaps it's time for you to become a full member or renew. It's only $25 a year and every dollar helps!
>>Learn about and the many benefits of becoming a Full Member
Warm wishes to you during the Holiday Season,
GayOutdoors Team
© 2023 Gay Outdoors ; All Rights Reserved.