Profile Properties
Books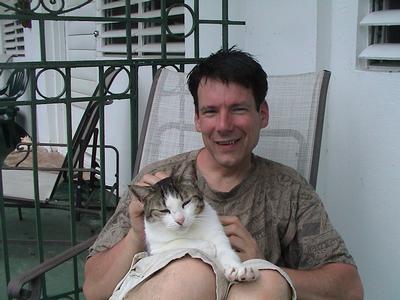 Wally

Age:

55

Location:

Wolfeboro, NH, United States

Date Joined:

March 04, 2014

Last Login:

November 10, 2018

Relationship Status:

Single

Looking For

: Outdoor Buddies

Outdoor Fitness Level:

Moderate to Strenuous

Activities:

Adventure Vacations
Backpacking
Beach Outings
Camping-Tent/Car
Canoeing
Caving
Climbing-Rock
Hiking
Mountain Expeditions
Orienteering
Paddling Expeditions
Sailing
Skiing
Snowshoeing
Soaking - River/Brook
Social Gathering
Surfing
Walking - Leisurely

About me:

: Ethnic mutt (who doesn't own that cat from PR.) with old and deep roots in northern New England. Often read, travel, swim, contra dance. Dabbler in hiking, rowing, writing, cooking, singing, photography, art. Moderately health-conscious omnivore with a sweet- tooth, occasional social drinker, non-smoker, non- user/abuser. Believer in the "Great Spirit." Glad to share hugs, pats on the back, songs, dances, and book recommendations. I refuse to lie about most things, so am "out" to anyone who asks.

Favorite Places:

: Keeping it local: Rattlesnake and Whiteface during foliage season (for hikes), Squam during ice-out (for camping), Winnipesaukee (for three-season naturalist swimming), Any ocean with moderate waves (for body- surfing while wearing a bathing suit... or not. I have lost swim suits in three oceans!), any international destination that is peaceful, interesting and pretty (where I can attempt to speak any language, especially Spanish.), almost any place in Chile for example.

Outdoor Experience:

: Greetings from this former outdoor adventure trip leader. Yeah, that was a quarter century ago, so my technical rock climbing skills are long forgotten. I am reasonably trim, but not doing enough to stay fit. Interested in accessible light-duty adventures... willing to try most things once. Don't have the gear, stamina, or interest for prolonged winter hikes at elevation. The rest of the year is a different story. Can handle and would love to participate in light-duty, fair-weather tenting and hiking. Southern White Mts and hills in the Lakes Region are great. International recreational and service related travel is a big thing for me and I try to do this often.