Night 3, Camping in Shenandoah NP
Camping DATE: 07/28/2018 - 07/28/2018
Trip/Event Location: Shenandoah NP, VA
US
Trip Leader(s): TrailGuyEric
Max # People: 8
Trip Guiding / Event Fee: Yes, but only to cover shared expenses, and I too am paying
Difficulty Level: Easy
Don't have a tent, sleeping bag or mattress? Don't worry, I have extras.
Join us for a relaxing time camping (or rent a rustic cabin) in Shenandoah National Park just 2 ... Driving directions to the location and spot to meet at:
User your favorite map app to find the campground. Search on Lewis Mountain Campground, Skyline Drive, Stanardsville, VA. Google Maps works great for that address.
Trip Report/Photos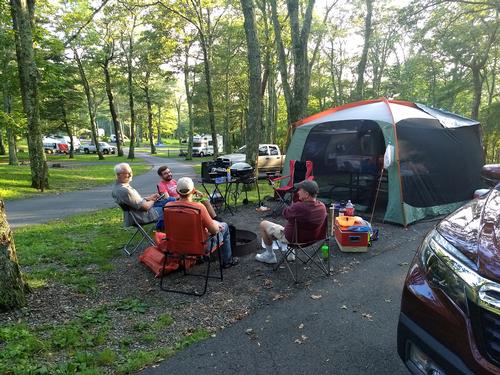 Best weather of the weekend with cool temps and dry air-felt like fall. Great food, great company, and great setting.
There are 16 photos in Album (Note: Move mouse pointer over larger pic and click on NEXT for better viewing)
Members That Participated
sustaining member
TrailGuyEric
Outdoor Fitness Level: Moderate to Strenuous
Chesterfield, VA
United States
Online Status: OFFLINE
Last Login: 03/15/2019 06:56 PM
Member Since: 01/08/2003
sustaining member
Jahn
Outdoor Fitness Level: Easy to Moderate
Richmond, VA
United States
Online Status: OFFLINE
Last Login: 03/04/2019 05:08 PM
Member Since: 12/31/2013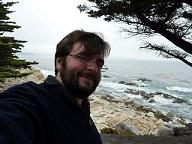 guest member
Logan
Outdoor Fitness Level: Moderate
Richmond, VA
United States
Online Status: OFFLINE
Last Login: 02/04/2019 12:12 PM
Member Since: 03/25/2016
sustaining member
mnmd410
Outdoor Fitness Level: Easy to Moderate
Towson, MD
United States
Online Status: OFFLINE
Last Login: 07/25/2018 07:54 PM
Member Since: 09/07/2006
<