Spring Social
Social Event DATE: 04/22/2017 - 04/22/2017
Trip/Event Location: Manchester, NH
US
Trip Leader(s): kayakhike
Max # People: 100
Trip Guiding / Event Fee: No, I will not be asking participants for money
Difficulty Level: Easy
Get together with your GayOutDoors friends and make some new ones. Everyone's welcome - member or not.
This is our Sping Social for GayOutDoors members and their friends. We al... Driving directions to the location and spot to meet at:
14 Pearl Street, Manchester NH. There is ample parking behind the Breezeway. Be aware there are no parking zones that are enforced.
Trip Report/Photos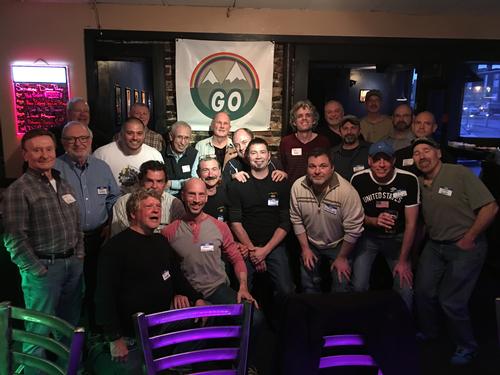 Thanks to everyone who came out to the Spring Social at The Breezeway Pub! We had a great time. We met with old friends and introduced ourselves to new members! I want to also thank The Breezeway Pub! for allowing us to gather again at a great establishment. Thanks again for the snacks, I also want to say thank you to our bartender Alex (great job)!
There are 8 photos in Album (Note: Move mouse pointer over larger pic and click on NEXT for better viewing)
Members That Participated
TIMber64
Apr 23, 2017 at 7:53 PM
Tony & Craig- Awesome Spring social event! Thanks for hosting and making us all feel so comfortable. Great to catch up with some familiar faces and meet some new handsome GO members. Tim
sedonahikerman
Apr 23, 2017 at 2:10 PM
Dear Tony and Craig, Thank you for organizing the Manchester Social on Saturday. Tony and I had a great time. Great dancing with you, Craig. Hope to see you guys real soon. Fred
NHGuy1028
Apr 23, 2017 at 8:22 AM
Nice get-together last night. Really enjoyed catching up with friends and meting new ones. Thank you, Tony, for hosting and making everyone feel welcome. Looking to seeing you, Craig and many others at future events! John
<