SUSTAINING MEMBERS ONLY: GOtoberFest!!!
Social Event
DATE: Oct 13, 2018

END DATE: Oct 13, 2018

Trip/Event Location: Waterville Valley NH
Trip Leader(s)
Gandalf
Campton, NH United States
Meeting Time: 3:00 PM
Max # People: 40
Trip Guiding / Event Fee: No, I will not be asking participants for money
Difficulty Level:
Easy
(Do you qualify to attend with this trip difficulty rating? Click Here.)
Region: New England
Sign Up To This Trip/Event
You must be a least a guest member to participate. Comments such as "+1" or "bringing a friend" are NOT permitted. All participants must sign-up for the event individually.
Select your mode of transportation, make any comments and then click on button.
You are not logged in.
Please, Log In
Trip Leaders can click here to edit or delete this activity.
Disclaimer: The club and its members take no responsibility and will not be held responsible for any injuries or accidents that may occur during club events. Outdoor sports are inherently dangerous and accidents will happen. By joining the club or participating in any events posted on the GayOutdoors web page you are taking responsibility for your own safety and well-being. Anyone with an internet connection can post a trip on the GayOutdoors web site. It is your responsibility to determine if this person has the experience and competence to lead the trip. GayOutdoors does not certify or confirm the qualifications of any of its members to lead or participate in trips.
Summary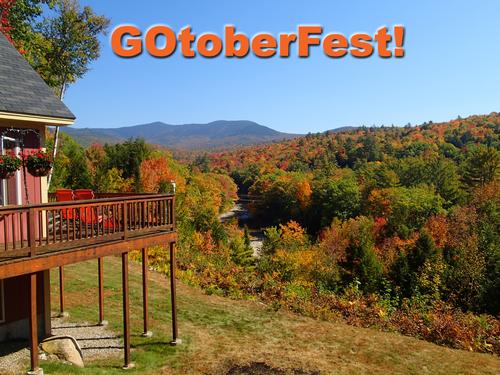 This much anticipated event of the autumn season typically draws sustaining members from the region and neighboring states for a great time!
It's the perfect way to meet fellow sustaining members!
All sustaining members are invited to our Potluck on a beautiful autumn day by spending the afternoon at Mad River Lodge. This is an event for sustaining members to kick back, relax, share a meal and swap stories of their time in the woods! The Mad River Lodge is a great venue with breathtaking views of Sandwich Dome and colorful fall foliage in the Mad River valley.
We are expecting a large turnout. We will enjoy a fun-filled day of playing, socializing, eating great food, and meeting up with old friends and making new ones.
Location
The Mad River Lodge is privately owned [Mike and Jon's house], near Waterville Valley and approximately 3 miles off Exit 28 from Interstate 93. It is easily accessible to most of the major urban areas in New England and Quebec. It is approximately a 2 hour drive from Boston, 2 ½ hours from Portland, 3 hours from Providence, 3 ½ hours from Montreal and 5 hours from New York City.
Please Post Pre-Event Activities
Before the event, we welcome members to post hiking trips nearby! Waterville Valley itself offers a number of hikes including Goodrich Rock, The Scaur, Snows Mountain and Noon Peak. Moderate hikes include Jennings Peak, Mt. Tecumseh and our adopted trail, Mt. Osceola. Closer to the Lodge is the ever popular Welch/Dickey Loop and the much easier Yellow Jacket/Smarts Brook Trails. If you would like to run one of these hikes but need help, contact us!
>>Click Here to Post an Activity
Beer/Wine Blast ~ 3:00PM
We'll start off the party with our traditional Beer/Wine Blast! Bring a six pack of your favorite local craft beer or vintage wine to share in our communal cooler and sample what everyone else brought! We'll have name badges and it's a great way to meet the gang. Relax on our property, enjoy the spectacular views, or take a short walk to the Mad River to hang out by the water. Socialize and meet other sustaining members!
If you prefer to bring cheese/crackers or a veggie platter instead of something for the Potluck, we'll have a table set up so you can share with everyone.
We highly recommend to bring a lawn chair if you would like to sit. There will not be any tables for you to eat from.
Potluck ~ 5:30 PM
Bring something tasty to the BBQ/potluck to share. Please focus on main dishes since we usually have so many appetizers and dessert that it gets thrown away; packaged food usually does not eaten. You can use our gas grill if you need to grill something, oven to bake/warm up something, our stovetop for cooked pasta and we'll have lots of outlets if you want to plug in a crock pot.

Main entrees is where we typically fall short so please make this your first choice to contribute to the potluck. Vegetarian dishes and a description of the ingredients are appreciated. Pasta dishes are a good second choice. And everyone loves salads: potato, pasta or garden salad!

We usually have way too much dessert so please make this your last choice for the potluck. Please refrain from contributing packaged bakery items, bread, soda/lemonade, etc. Homemade food always gets eaten and we usually end up throwing away the packaged food.

We will provide paper plates, plastic utensils, napkins and serving utensils.
Campfire ~ 6:30PM
After the potluck we'll light up a fire to keep everyone warm.
GOtoberFest Fireworks ~ 7:30PM
Later on, it's relax time watching the alpenglow off of Sandwich Mountain followed by FIREWORKS!!!
Must Register on Website
The event is a great way to come out and meet sustaining members. Everyone must be a SUSTAINING MEMBER and register on the website in order to attend so we can communicate additional details as we get closer to the date.
Dogs
Dogs will be allowed if they get along with people and other dogs. Please put them on a leash when we are eating so they are not begging for food.
Lodging and Camping Options
This a fundraiser for GO so if you wish to stay at the Mad River Lodge Saturday night in one of our bunk beds, all proceeds will be given to GO. The cost will be $50 for Saturday night. If all eight bunks are taken, that means a $400 donation.

We will also allow tenting at $20 per person or $35 for a couple with these proceeds also donated to GO. Otherwise, there are many lodging options nearby in Waterville Valley which is ten minutes away. Unfortunately, the nearby White Mountain National Forest campgrounds will have closed for the season.
Rain date would be the following day, Sunday October 14th but we would be starting at Noon and have to skip the Campfire and Fireworks. We would also not be providing lodging/tenting for Sunday night.
So come and enjoy the lovely and secluded natural environment of the Mad River Lodge 5 private acres along the Mad River…the gorgeous mountain fall foliage…a delicious Potluck, campfire and fireworks! Put the dates in your calendar! We'll see you there!!!
Your hosts,
Mike and Jon
IMPORTANT: PLEASE NOTE THAT YOU WILL HAVE TO PARK ALONGSIDE THE ROAD ON THE SIDE OF OUR MAILBOX SO WE DO NOT BLOCK THE FLOW OF TRAFFIC.
IF YOU ARE LODGING/TENTING WITH US: YOU CAN DRIVE DOWN TO THE HOUSE AND PARK BEING CAREFUL NOT TO BLOCK ANY CARS. IF THE LOWER LOT IS FULL, YOU CAN UNLOAD AND THEN PARK ON OUR UPPER PARKING LOT.
DIRECTIONS: Take I-93 and use Exit 28. At the end of the ramp take right onto Rte 49 East for 3.5 miles and take a left on Burbank Hill Road.
During this 3.5 miles, you'll pass a traffic light where there is a dam on your right, then pass a White Mountain National Forest campground and then see a restaurant for sale on your left. About a mile after the restaurant, you'll see Burbank Hill Road on the left (Goose Hollow Campground sign). If you cross the Mad River on the bridge, you just missed the left turn.
Take a left onto steep Burbank Hill Road and you'll quickly reach the top of the hill where you take your first right onto Upper Mad River Road (Hiking Sign). The road will soon turn into gravel, you'll pass two apartments on your right and then a house. Our property begins right after this house and after about 200 yards you'll see a mailbox with "676" which is our house. The house is not very visible from the road. We'll have some party balloons on our mailbox.

Our address is 676 Upper Mad River Road, Thornton, NH 03285.
If you cannot find the house, call us at 603-726-7558.
Trip Leader
Gandalf
Outdoor Fitness Level: Very Strenuous
Campton, NH
United States
Online Status: OFFLINE
Last Login: 06/25/2019 06:33 PM
Member Since: 08/20/2001
members signed up for this event
JDNnh
Outdoor Fitness Level: Very Strenuous
Manchester, NH
United States
Online Status: OFFLINE
Last Login: 06/05/2019 05:03 PM
Member Since: 10/30/2001
beyoungyu
Outdoor Fitness Level: Moderate to Strenuous
Harrisburg, PA
United States
Online Status: OFFLINE
Last Login: 05/26/2019 10:23 AM
Member Since: 01/05/2002
Driving My Own Car


(Willing to give guys a ride)
Eupatorium
Outdoor Fitness Level: Strenuous
Alexandria, VA
United States
Online Status: OFFLINE
Last Login: 06/25/2019 09:04 PM
Member Since: 01/01/2011
Driving My Own Car


(Willing to give guys a ride)
NHGuy1028
Outdoor Fitness Level: Moderate
Merrimack, NH
United States
Online Status: OFFLINE
Last Login: 06/17/2019 08:53 PM
Member Since: 05/06/2014
Driving My Own Car


(Willing to give guys a ride)
Robert.L
Outdoor Fitness Level: Strenuous
Spencer, MA
United States
Online Status: OFFLINE
Last Login: 06/12/2019 06:55 AM
Member Since: 09/07/2014
Driving My Own Car


(Willing to give guys a ride)
DaveNorthEast
Outdoor Fitness Level: Moderate to Strenuous
Raynham, MA
United States
Online Status: OFFLINE
Last Login: 06/14/2019 07:34 AM
Member Since: 02/06/2016
Driving My Own Car


(Possibly willing to give guys a ride)
Comment: I plan on staying Sat. night , Thanks !
sustaining member
Robert12827
Outdoor Fitness Level: Moderate
Fort Ann, NY
United States
Online Status: OFFLINE
Last Login: 10/15/2018 09:26 PM
Member Since: 09/23/2018
Driving My Own Car


(Possibly willing to give guys a ride)
Philip
Outdoor Fitness Level: Moderate
Tuftonboro, NH
United States
Online Status: OFFLINE
Last Login: 06/14/2019 03:46 PM
Member Since: 02/08/2016
Driving My Own Car


(Willing to give guys a ride)
Discuss This Trip/Event
Philip
Posted Oct 13, 2018 at 8:06 AM
mike, just dropping in for the social afternoon, wont be staying for the potluck :)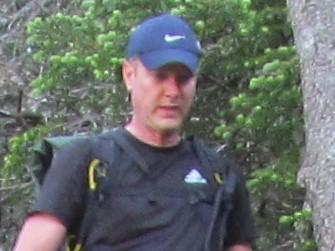 beyoungyu
Posted Oct 9, 2018 at 10:40 PM
Hello Mike, Please reserve a bunk for me. Thanks.