SUSTAINING MEMBERS ONLY: GayOutdoors Gathering Weekend
Camping
DATE: Aug 03, 2018 Friday

END DATE: Aug 05, 2018 Sunday

Trip/Event Location: Hinsdale NH
Trip Leader(s)
Gandalf
Campton, NH United States
Meeting Time: 2:00 PM
Max # People: 40
Trip Guiding / Event Fee: Yes, but only to cover shared expenses, and I too am paying
Difficulty Level:
Easy
(Do you qualify to attend with this trip difficulty rating? Click Here.)
Region: New England
JOIN OUR NEW MEETUP GROUP to increase our exposure and have more guys sign up for our trips: click here to join our MeetUp Group. This trip may be posted at our MeetUp so you can sign up either there or here.
Sign Up To This Trip/Event
You must be a least a guest member to participate. Comments such as "+1" or "bringing a friend" are NOT permitted. All participants must sign-up for the event individually.
Select your mode of transportation, make any comments and then click on button.
You are not logged in.
Please, Log In
Trip Leaders can click here to edit or delete this activity.
Disclaimer: The club and its members take no responsibility and will not be held responsible for any injuries or accidents that may occur during club events. Outdoor sports are inherently dangerous and accidents will happen. By joining the club or participating in any events posted on the GayOutdoors web page you are taking responsibility for your own safety and well-being. Anyone with an internet connection can post a trip on the GayOutdoors web site. It is your responsibility to determine if this person has the experience and competence to lead the trip. GayOutdoors does not certify or confirm the qualifications of any of its members to lead or participate in trips.
Be Prepared: Please be prepared to be self-sufficient. Have your own provisions such as first aid kit, food, water, extra clothing for unplanned weather, etc. Have your EMERGENCY CONTACT SHEET completed and in your backpack; it may save your life, and help reach someone who greatly cares!
Pace: There may be activities when the group is either slower or faster than your current ability. Please know that because this is a group activity, it's hard to accommodate everyone's pace perfectly. Our desire is not to leave anyone, however there have been times when it is in the best interest of all to split up. Please do your part by knowing your own abilities, communicating with the organizer head of time if you would like to start early and have us catch up or fine with finishing on your own.
Summary
Join us for a weekend retreat at MountainSide campground in Hinsdale, NH; a private natural setting nestled in the hills of Southern New Hampshire!
MountainSide is perfect to spend a leisurely weekend without having to break the bank! We have special pricing for this weekend. Tenting is $20 per night for singles and $35 for couples; plus a $10 event fee to pay for the social events held during the weekend. How's that for a deal!
MountainSide offers a variety of lodging options, from campsites and campers, to a bunk house and cabins. RV's are also welcome, without hook ups. For tenting, we'll be given a choice of tent sites to share with other members: Indian Pipe, Site #12, Site #11 Tres Bon, Orchard, Hillside and Back 40. Additional charges will apply if you choose another option besides tenting.
MountainSide is a men's only campground in beautiful Hinsdale, NH, just across the river from Brattleboro, VT. The campground will be closed for the weekend for our exclusive use! Please note that the campground will NOT be clothing-optional this weekend.
The campground is a small horse farm with rolling hay fields, a large wooded area, a house, a barn and several buildings, including a guest house and bunkhouse. A large grassy tent area overlooks the southern mountains of Vermont and offers colorful sunsets. The owners, Dave and Mike, have been longtime GO members and are excited about having our camping weekend at their campground. ONLY SUSTAINING MEMBERS WHO FINANCIALLY SUPPORT THE CLUB CAN JOIN US.
The campground has private restrooms with hot showers. Everyone is responsible for their own trash so don't forget to bring your trash bags. The campground will take your recyclables, glass and cans only.
The Canteen is the ideal location for meals and our Saturday night potluck. It's a covered area with 6 or 7 picnic tables, gas grill, gas stove/oven, wood pellet smoker, sink, and small refrigerator. Coffee [with cream/sugar] will be provided Saturday and Sunday at 7AM but you'll need your own coffee mug.
Meals: You are on your own with regard to meals. There is a gas grill at the canteen; however it cannot accommodate everyone so bring your own camping stove/grill. There are many reasonably-priced restaurants in the Hinsdale/Brattleboro area should you wish to dine out.
MountainSide is very "dog friendly" so bring your pet! Please let the owner know when you register that you are bringing your dog.
The popular gay nude swimming areas Rock River and Ledges/Harriman Reservoir is a short half hour ride which is perfect on a warm summer day!
Many trails are located on the property, as well as adjoining State Forest preserves. You can hike many locations from MountainSide. Activities in the area includes hiking/swimming at nearby Kilburn Pond and Pisgah State Park, a climb up to Wantastiquet or hike up to Daniels Mountain from the campground; a 2.5 hour hike. Madame Sherri Forest is nearby with a variety of hiking trails to explore. You can hang out at the campground playing bocce ball with other campers, throwing a Frisbee, or relax in the sun. Mountain bikes are welcome – they have many mountain biking trails. There is a 'rec-hall' with a pool table and table tennis.
There will be several outdoor activities posted for the weekend – and they will be posted as separate events on the website. Jon and I plan on running an easy hike/swim excursion to pristine Kilburn Pond at Pisgah State Park on Saturday. We encourage members to lead an outdoor activity. We have some trip ideas. You may have an activity that you would love to share with other members such as hiking & swimming excursions, biking, paddling, bocce ball tournament, morning yoga sessions, etc. We can help you organize it or pair you off with an experienced trip leader to co-lead the trip if you are a little nervous about doing it yourself. Please post your event at the website and make note that it is part of the NH GO Gathering.
Social Events:
Evening activities is where members can relax and socialize with everyone else.
Friday Night Beer Blast at the Canteen 7PM: We'll start off the weekend on Friday night with our traditional Beer Blast beside a communal bonfire. Bring a six pack of your favorite local craft beer to share in our communal coolers and sample what everyone else brought! We'll have name badges and it's a great way to meet the gang.
Saturday Night Potluck at the Canteen 6:30PM: On Saturday night, bring something tasty to the potluck to share with all campers. Please focus on main dishes since we usually have so many appetizers and dessert that it gets thrown away; packaged food usually does not eaten.
Saturday Night Fireworks: After the potluck, it's relax time watching the sunset into the breathtaking hills of Vermont, party with a bonfire and later on, FIREWORKS!!!
Reservations:
You must be a SUSTAINING MEMBER and first RSVP on this page. You will have to pay a $10 event fee separately. Make your check payable to GO and mail it to 676 Upper Mad River Road, Thornton, NH. This fee is for the ice in the Beer Blast coolers, firewood, potluck accessories and fireworks; any unspent money will be donated to GayOutdoors.
In order to reserve your camping site, book directly with Dave the owner, by calling 603-398-7871 or through their website. Be sure to mention GO Gathering. Before accepting your RSVP, he will first verify that you have signed up on this page and that you are a SUSTAINING MEMBER. You can let Dave know your preference for a tenting site or he can choose one for you. If you prefer to upgrade to one of the campers/cabins or in the bunk house; or you have an RV, discuss this with Dave when you register. A deposit is not required but you will be asked to pay onsite when registering with either cash, check or PayPal; credit cards not accepted.
Check in on Friday is between 2-10PM. You must check in at the campground no later than 10:00PM Friday night. Dave and Mike will make sure you get checked-in at registration and find the perfect site for your camping needs. These guys do a fantastic job and deserve a nice pat on the butt!
You are encouraged to reserve as soon as possible since the weekend is limited to 40 people.
Never been camping? Never been to a GO Gathering? Have any questions? Post a comment and a fellow member will be happy to reply!
This is such a great event and we look forward to being with our GO sustaining members this August!
Driving directions to the location and spot to meet at: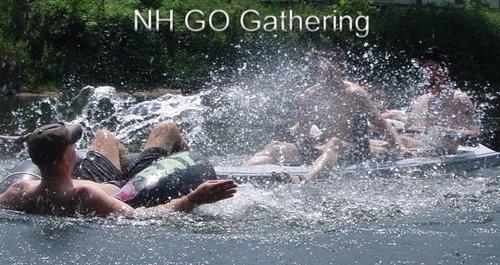 Conveniently located just 2 hours from Boston MA, Providence RI, Albany NY. and Hartford CT. NYC and Montreal PQ are only 4 hours away.
MountainSide
87 McDonald Drive
Hinsdale, NH 03451

Use Google to map out driving directions. Enter your starting address and the campground address.
Trip Leader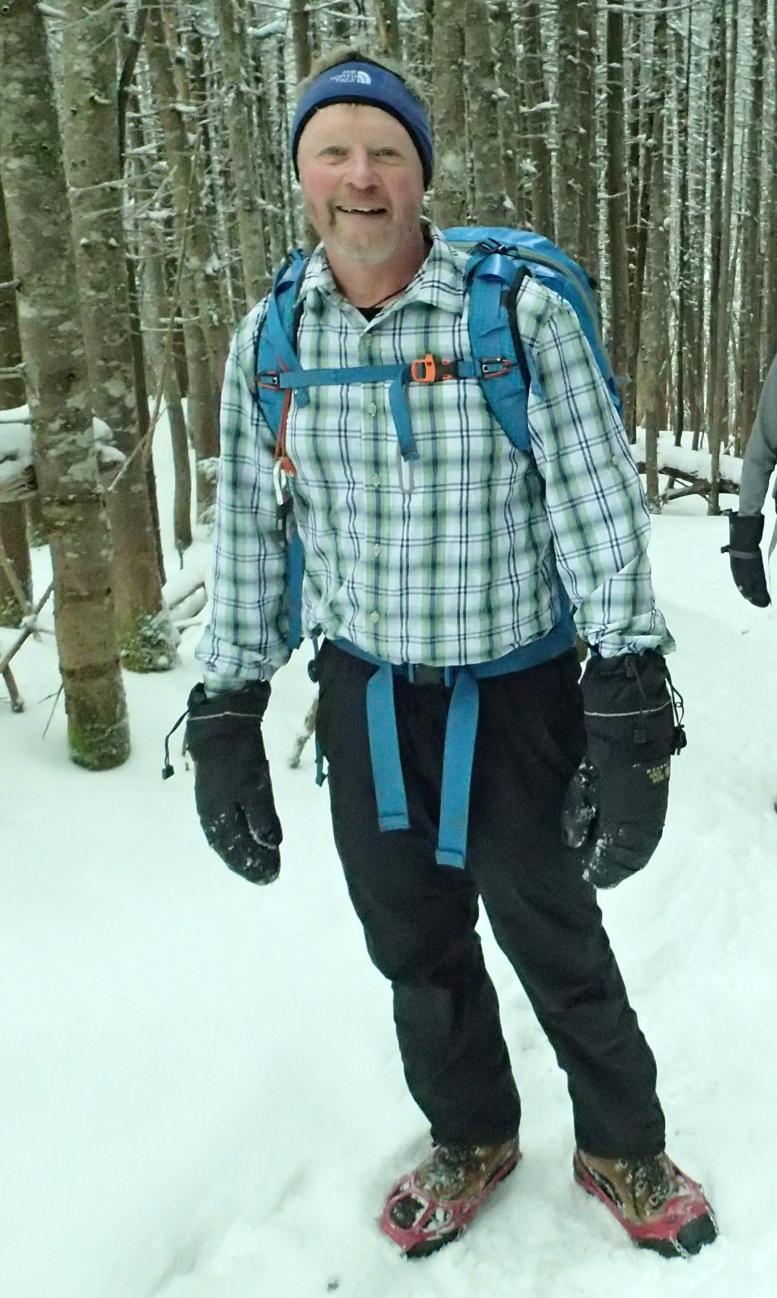 sustaining member
Gandalf
Outdoor Fitness Level: Very Strenuous
Campton, NH
United States
Online Status: OFFLINE
Last Login: 01/17/2019 08:27 PM
Member Since: 08/20/2001