Walking the trails at Laudholm
Hiking/Walk
DATE: Dec 17, 2017 Sunday

END DATE: Dec 17, 2017 Sunday

Trip/Event Location: Wells ME
Trip Leader(s)
MO
Scarborough, ME United States
Meeting Time: 10:30 AM
Max # People: 10
Trip Guiding / Event Fee: No, I will not be asking participants for money
Difficulty Level:
Easy
(Do you qualify to attend with this trip difficulty rating? Click Here.)
Region: New England
Sign Up To This Trip/Event
You must be a least a guest member to participate. Comments such as "+1" or "bringing a friend" are NOT permitted. All participants must sign-up for the event individually.
Select your mode of transportation, make any comments and then click on button.
You are not logged in.
Please, Log In
Trip Leaders can click here to edit or delete this activity.
Disclaimer: The club and its members take no responsibility and will not be held responsible for any injuries or accidents that may occur during club events. Outdoor sports are inherently dangerous and accidents will happen. By joining the club or participating in any events posted on the GayOutdoors web page you are taking responsibility for your own safety and well-being. Anyone with an internet connection can post a trip on the GayOutdoors web site. It is your responsibility to determine if this person has the experience and competence to lead the trip. GayOutdoors does not certify or confirm the qualifications of any of its members to lead or participate in trips.
Be Prepared: Please be prepared to be self-sufficient. Have your own provisions such as first aid kit, food, water, extra clothing for unplanned weather, etc. Have your EMERGENCY CONTACT SHEET completed and in your backpack; it may save your life, and help reach someone who greatly cares!
Pace: There may be activities when the group is either slower or faster than your current ability. Please know that because this is a group activity, it's hard to accommodate everyone's pace perfectly. Our desire is not to leave anyone, however there have been times when it is in the best interest of all to split up. Please do your part by knowing your own abilities, communicating with the organizer head of time if you would like to start early and have us catch up or fine with finishing on your own.
Summary
Laudholm saltwater farm is part of the Wells Reserve. Hiking trails are easy and cover a variety of habitats - meadow, forest, swamp and beach. There are approximately 7 miles of easy trails to experience the beauty of south coastal Maine. Trails are available year round for hiking, snowshoeing, and cross-country skiing. There are long sections of wooden walkways crossing the wetland areas as well as access to a walkable beach.
Walking the 5 – 7 miles of trails should take under 3 hours. Afterwards let's do lunch at a local eartery of the group's choosing.
History of the Laudholm farm: http://www2.wellsreserve.org/preservation/historic_laudholm_farm
Information on Wells Reserve at Laudholm: https://www.wellsreserve.org/visit
Laudholm trail map: https://www.wellsreserve.org/writable/files/archive/downloads/trailmap_justmap.pdf
Admission to Laudholm is free after mid-October
No pets allowed on the trails (sorry…)
Make sure to bring the following:
Hiking footwear (may need boots/stabilizers dependent on snow coverage)
Dress in layers
Plenty of water
A snack (lunch will probably be between 1 and 2pm - if you decide to join us)
As mentioned above - after the hike join us for lunch at a local eatery of the group's choosing.
Driving directions to the location and spot to meet at:
Directions - Wells Reserve at Laudholm
Driving directions:
Take exit 19 (Wells) off the Maine Turnpike (Rte 95).
Turn left onto ME-109 / Rte 9 East - 1.6 miles
Turn left onto US-1 North - 1.5 miles
Turn right onto Laudholm Farm Rd. (just before the Maine Diner) - 0.4 miles
Turn left onto Skinner Mill Rd. - 0.1 miles
Turn right and follow signs to the Reserve
We will meet at the parking lot.
IF INTERESTED IN CARPOOLING LET ME KNOW
Trip Leader
MO
Outdoor Fitness Level: Moderate to Strenuous
Scarborough, ME
United States
Online Status: OFFLINE
Last Login: 12/15/2017 04:53 PM
Member Since: 12/06/2016
Approved By: TrailGuyEric
members signed up for this event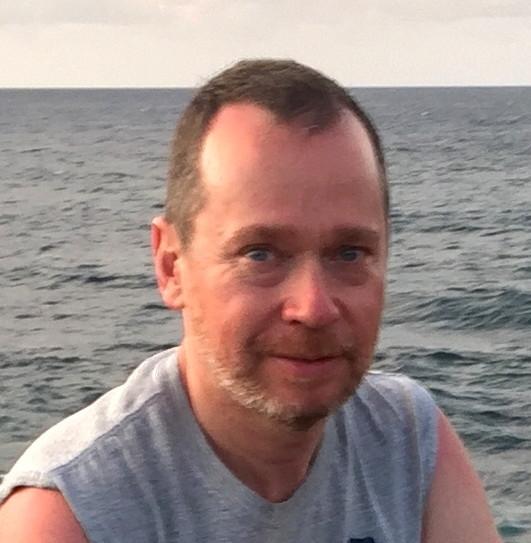 guest member
Renard
Outdoor Fitness Level: Moderate
Manchester, NH
United States
Online Status: OFFLINE
Last Login: 12/05/2017 09:09 AM
Member Since: 04/10/2017
Driving My Own Car


(Possibly willing to give guys a ride)
fredthys
Outdoor Fitness Level: Moderate
Weymouth, MA
United States
Online Status: OFFLINE
Last Login: 12/09/2017 04:49 PM
Member Since: 07/01/2016
Driving My Own Car


(Willing to give guys a ride)
Online Status: OFFLINE
Last Login: 12/16/2017 10:36 AM
Member Since: 09/29/2009
Driving My Own Car


(Possibly willing to give guys a ride)
Comment: Walked them many times. Would love to join you. Thank you.
full member
NHGuy1028
Outdoor Fitness Level: Moderate
Merrimack, NH
United States
Online Status: OFFLINE
Last Login: 12/04/2017 08:20 PM
Member Since: 05/06/2014
Driving My Own Car


(Willing to give guys a ride)
guest member
kdrach
Outdoor Fitness Level: Moderate
Portland, ME
United States
Online Status: OFFLINE
Last Login: 12/09/2017 11:24 AM
Member Since: 08/09/2016
Driving My Own Car


(Possibly willing to give guys a ride)
Thailand
Outdoor Fitness Level: Moderate
Brunswick, ME
United States
Online Status: OFFLINE
Last Login: 12/09/2017 11:34 AM
Member Since: 05/05/2014
Driving My Own Car


(Willing to give guys a ride)
minh
Outdoor Fitness Level: Moderate
Coventry, CT
United States
Online Status: OFFLINE
Last Login: 12/16/2017 08:49 AM
Member Since: 06/23/2010
guest member
jeffmarshall
Outdoor Fitness Level: Easy to Moderate
Harpswell, ME
United States
Online Status: OFFLINE
Last Login: 12/15/2017 01:13 PM
Member Since: 09/19/2016
Driving My Own Car


(Willing to give guys a ride)
Discuss This Trip/Event