FULL MEMBERS ONLY: Hedgehog Mt. Loop
Hiking/Walk
DATE: Jan 27, 2018 Saturday

END DATE: Jan 27, 2018 Saturday

Trip/Event Location: Lincoln NH
Trip Leader(s)
Gandalf
Campton, NH United States,
JDNnh
Manchester, NH United States
Meeting Time: 11:00 AM
Max # People: 15
Trip Guiding / Event Fee: No, I will not be asking participants for money
Difficulty Level:
Moderate
(Do you qualify to attend with this trip difficulty rating? Click Here.)
Region: New England
JOIN OUR NEW MEETUP GROUP to increase our exposure and have more guys sign up for our trips: click here to join our MeetUp Group. This trip may be posted at our MeetUp so you can sign up either there or here.
Sign Up To This Trip/Event
You must be a least a guest member to participate. Comments such as "+1" or "bringing a friend" are NOT permitted. All participants must sign-up for the event individually.
Select your mode of transportation, make any comments and then click on button.
You are not logged in.
Please, Log In
Trip Leaders can click here to edit or delete this activity.
Disclaimer: The club and its members take no responsibility and will not be held responsible for any injuries or accidents that may occur during club events. Outdoor sports are inherently dangerous and accidents will happen. By joining the club or participating in any events posted on the GayOutdoors web page you are taking responsibility for your own safety and well-being. Anyone with an internet connection can post a trip on the GayOutdoors web site. It is your responsibility to determine if this person has the experience and competence to lead the trip. GayOutdoors does not certify or confirm the qualifications of any of its members to lead or participate in trips.
Be Prepared: Please be prepared to be self-sufficient. Have your own provisions such as first aid kit, food, water, extra clothing for unplanned weather, etc. Have your EMERGENCY CONTACT SHEET completed and in your backpack; it may save your life, and help reach someone who greatly cares!
Pace: There may be activities when the group is either slower or faster than your current ability. Please know that because this is a group activity, it's hard to accommodate everyone's pace perfectly. Our desire is not to leave anyone, however there have been times when it is in the best interest of all to split up. Please do your part by knowing your own abilities, communicating with the organizer head of time if you would like to start early and have us catch up or fine with finishing on your own.
Summary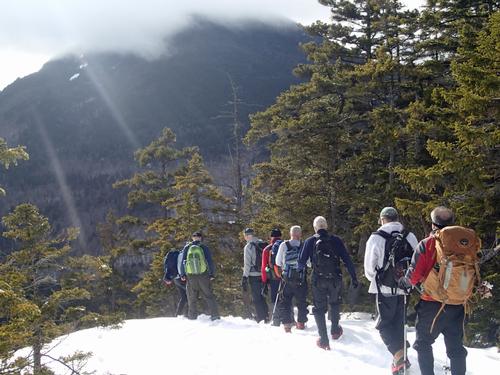 Get to know our fellow sustaining members! Dinner afterwards at Mad River Lodge...lodging available.
We will take the UNH loop to Hedgehog Mtn. [2,532'] which offers fine views from several viewpoints. The first section of the trail, an old railroad grade, has the broad stateliness of a promenade, and is an excellent warm-up for the hike. A 2 miles, the sun-washed East Ledges, spread out before us, with views south and southeast. Reaching the summit at 2.9 miles we'll have a closer view of the mountains we saw at East Ledges, as well as the eastern slope of Tripyramid...a bit past the summit we can even see Mount Washington. On the descent we'll check out Allen's Ledge, where we'll see the Presidential Range, the Carrigain Range, North and South Twins, Franconia Ridge, Mount Willey and the Bonds!
Distance: 4.8 miles
Elevation Gain: 1450 feet
What to wear/bring: Wear warm clothing suitable for the hike in layers...no cotton or blue jeans. Wear a warm hat and gloves and bring hand warmers as a precaution. Bring along plenty of water (at least 2 liters), lunch, snacks and anything else you may require for a day hike. Make sure your pack is big enough to place your jacket and excess clothing into it as you warm up. For footwear, have winter insulated boots and MicroSpikes in case we encounter icy trails. We may need snowshoes if we had a snowstorm just prior to the hike…we'll let you know a few days before. Contact us if you have any questions.

Afterwards: Everyone is welcome to join us back at our house in Waterville Valley to relax by our fireplace [BYOB and bring snacks] followed by one of Jon's delicious dinners. We ask $10 per person to help pay for our food costs. Showers are available so bring a change of clothing to make your visit with us more comfortable.
Lodging Option: Bunk beds are available at our house [with Wi Fi] near Waterville Valley, NH. It's $35 for Saturday that includes dinner. Coffee/bagels each morning and linen/blankets/towels are provided. Space is limited so email ASAP to reserve a bunk!
Driving directions to the location and spot to meet at:
From the east, turn off NH 16 in Conway onto the Kancamagus Highway [NH 112] and drive about 14.3 miles. From the west on I-93, take Exit 32 in Lincoln and drive about 21.8 miles on the Kancamagus.
You'll see a sign for the turn to the trailheads on the south side of the highway: the Downes Brook, UNH, and Mount Potash trails. Turn here and drive in to the large parking area. We'll be driving a blue Toyota Tacoma truck.
Trip Leader(s)
Gandalf
Outdoor Fitness Level: Very Strenuous
Campton, NH
United States
Online Status: OFFLINE
Last Login: 12/16/2018 04:48 PM
Member Since: 08/20/2001
JDNnh
Outdoor Fitness Level: Very Strenuous
Manchester, NH
United States
Online Status: OFFLINE
Last Login: 12/14/2018 05:22 PM
Member Since: 10/30/2001
members signed up for this event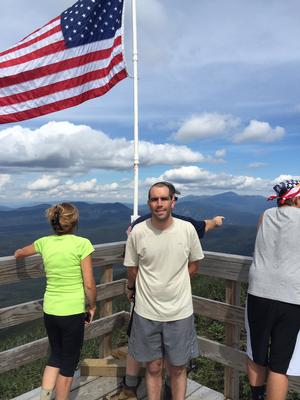 guest member
Cato22
Outdoor Fitness Level: Very Strenuous
Tariffville , CT
United States
Online Status: OFFLINE
Last Login: 10/03/2018 08:56 PM
Member Since: 09/11/2017
Driving My Own Car


(Possibly willing to give guys a ride)
dpbyrnes
Outdoor Fitness Level: Moderate to Strenuous
Ipswich, MA
United States
Online Status: OFFLINE
Last Login: 12/14/2018 09:50 PM
Member Since: 01/24/2009
Driving My Own Car


(Willing to give guys a ride)
XTERRAMAN03053
Outdoor Fitness Level: Moderate to Strenuous
Rindge, NH
United States
Online Status: OFFLINE
Last Login: 11/12/2018 09:13 PM
Member Since: 03/22/2009
Driving My Own Car


(Willing to give guys a ride)
Scorpione
Outdoor Fitness Level: Moderate
Boston / Cape Ann, MA
United States
Online Status: OFFLINE
Last Login: 12/16/2018 05:00 PM
Member Since: 07/25/2013
Driving My Own Car


(Possibly willing to give guys a ride)
Comment: Thank You, Mike and Jon
Discuss This Trip/Event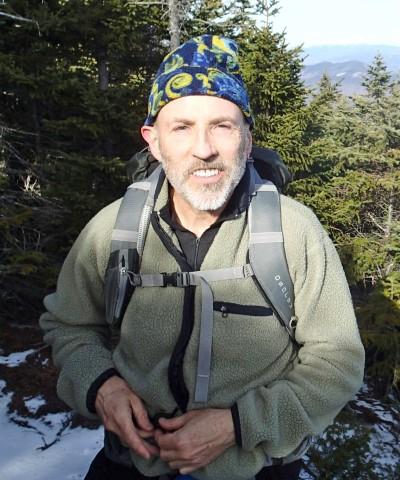 dpbyrnes
Posted Jan 28, 2018 at 6:15 PM
Great hike, thanks Mike and Jon!
XTERRAMAN03053
Posted Dec 19, 2017 at 9:11 PM
Just ordered a pair of micro spikes on Amazon in preparation for this winter hike. Willing to give somebody a ride from Manchester NH. Plenty of room in my Nissan Titan.
Gandalf
Posted Oct 25, 2017 at 5:09 PM
This is good hike for a novice winter hiker! Due to the potential of icy rock ledges, Yak Tracks would not grip good enough which would add some anxiety and you could end up getting hurt…I highly recommend purchasing MicroSpikes…ask someone to get you a pair for Christmas!