Mt. Moosilauke via the Beaver Brook
Hiking/Walk
DATE: Aug 19, 2017 Saturday

END DATE: Aug 19, 2017 Saturday

Trip/Event Location: Wentworth NH
Trip Leader(s)
JPHiker
Lake Worth, FL United States
Meeting Time: 9:00 AM
Max # People: 10
Trip Guiding / Event Fee: No, I will not be asking participants for money
Difficulty Level:
Strenuous
(Do you qualify to attend with this trip difficulty rating? Click Here.)
Region: New England
Sign Up To This Trip/Event
You must be a least a guest member to participate. Comments such as "+1" or "bringing a friend" are NOT permitted. All participants must sign-up for the event individually.
Select your mode of transportation, make any comments and then click on button.
You are not logged in.
Please, Log In
Trip Leaders can click here to edit or delete this activity.
Disclaimer: The club and its members take no responsibility and will not be held responsible for any injuries or accidents that may occur during club events. Outdoor sports are inherently dangerous and accidents will happen. By joining the club or participating in any events posted on the GayOutdoors web page you are taking responsibility for your own safety and well-being. Anyone with an internet connection can post a trip on the GayOutdoors web site. It is your responsibility to determine if this person has the experience and competence to lead the trip. GayOutdoors does not certify or confirm the qualifications of any of its members to lead or participate in trips.
Be Prepared: Please be prepared to be self-sufficient. Have your own provisions such as first aid kit, food, water, extra clothing for unplanned weather, etc. Have your EMERGENCY CONTACT SHEET completed and in your backpack; it may save your life, and help reach someone who greatly cares!
Pace: There may be activities when the group is either slower or faster than your current ability. Please know that because this is a group activity, it's hard to accommodate everyone's pace perfectly. Our desire is not to leave anyone, however there have been times when it is in the best interest of all to split up. Please do your part by knowing your own abilities, communicating with the organizer head of time if you would like to start early and have us catch up or fine with finishing on your own.
Summary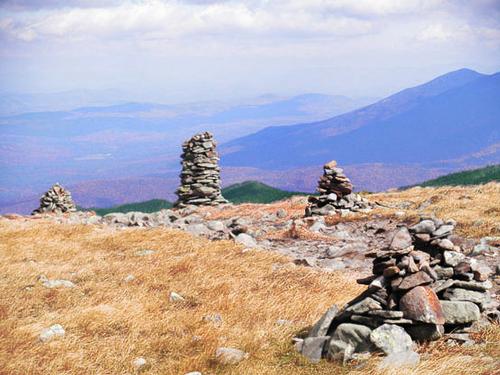 We will be hiking 3.8 somewhat steep miles to the summit of Mt. Moosilauke (4,802') via the Beaver Brook Trail, and return via the easier Benton Trail (3.6 miles) for a total of 7.4 miles. The ascent from the Beaver Brook trailhead involves a 3,100 foot elevation gain. We will keep a moderate pace, with plenty of rest/water stops, but the ascent is fairly steep in parts, and definitely not for the faint of heart. Fortunately, the Dartmouth Outing Club maintains this trail, and in some of the steepest sections they have imbedded re-bar handholds to make footing easier, and safer. It is, however, one of the most beautiful of approaches to the summit. In the early stages of the ascent, we will be bordering the delightful waterfalls of the Beaver Brook, and as we approach the summmit, we will be greeted by a vast alpine region. The views from the top on a clear day are extensive (see photo of summit above). You will able to make out the different peaks of Vermont's Green Mountains (Camel's Hump and Mansfield, in particular), the vast array of NH's White Mountains, and, of course, Canada. The Benton Trail is a very moderate, and thus easier, descent.
Bring plenty of water (2 liters per person is recommended), snacks, and a lunch for the top. As noted above, the summit is very exposed, and even on a warm day, it can be quite chilly up there, so bring layers of clothes to be able to cover up when needed.
Another interesting feature of hiking the Beaver Brook Trail is that this is part of the Appalachian Trail, and we will encounter a few of the AT thru hikers as they make their way into the rugged White Mountains. You should have no problem spotting them, as they will be scruffy, a bit freaked out about their first four thousand footer in New England, but full of energy and good cheer.
Steady or heavy rain will cancel, as the Beaver Brook Trail can get extremely slippery and dangerous.
Driving directions to the location and spot to meet at:
We will be spotting cars at the Benton Trailhead, so be at the Beaver Brook Trail rendezvous on time, as it will take about a half hour to accomplish this. Directions to the Beaver Brook Trailhead from I-93 are as follows: Take Exit 32 [Lincoln/Woodstock], and go west on Rt. 112 to the traffic light at Woodstock. Continue straight through the traffic light on Rt. 112 (now called the Lost River Road), and in about 6 miles (at Kinsman Notch) you will see the paved parking lot for the Beaver Brook Trail on your left. On the right side of the road, there is an AT sign (dark brown with the silhoutte of a hiker in yellow). If you see a pond on the left, you've gone too far.
Trip Leader
sustaining member
JPHiker
Outdoor Fitness Level: Moderate to Strenuous
Lake Worth, FL
United States
Online Status: OFFLINE
Last Login: 07/16/2018 05:47 PM
Member Since: 11/11/2002
members signed up for this event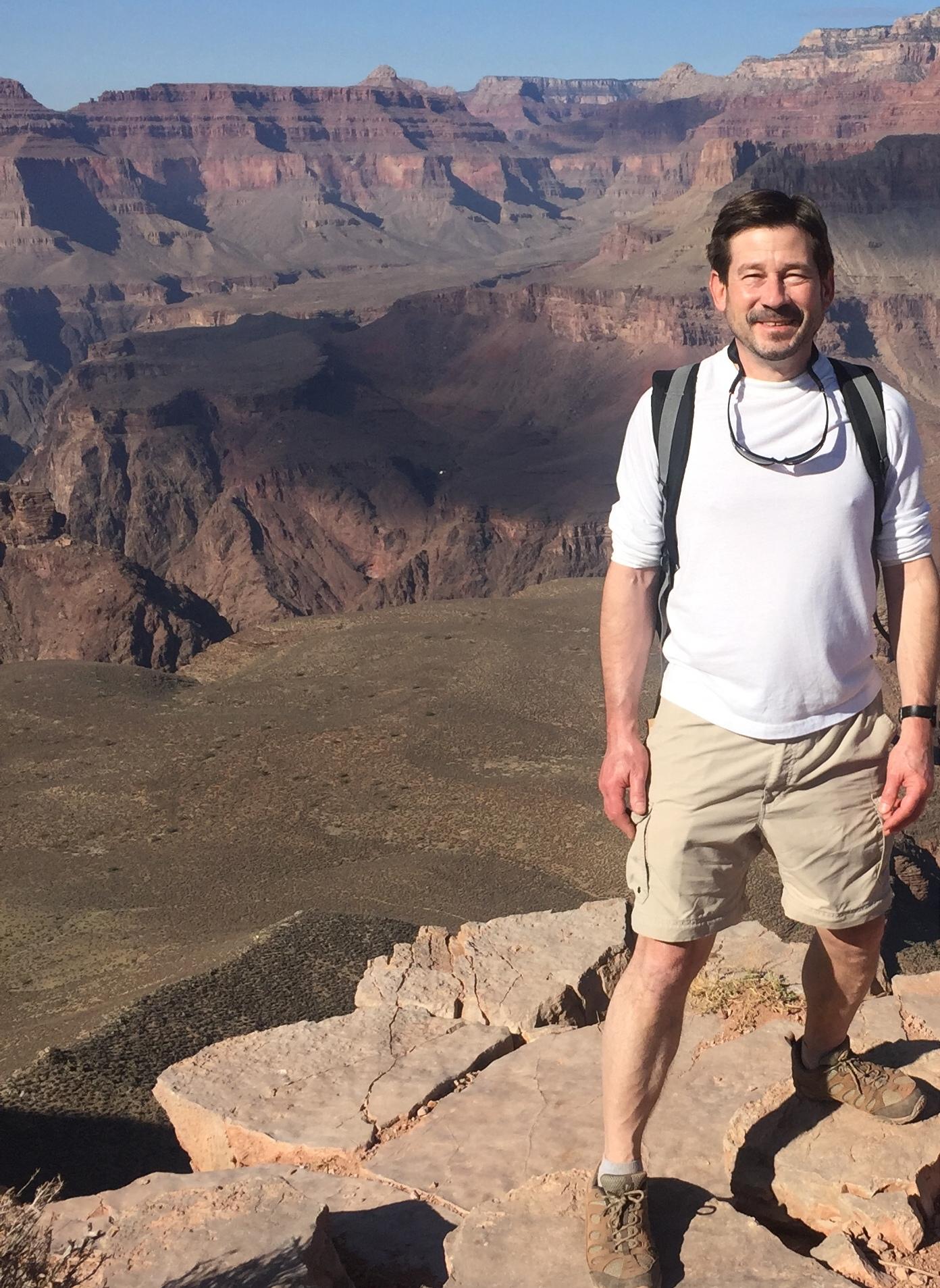 sustaining member
emsinjp
Outdoor Fitness Level: Moderate to Strenuous
Jamaica Plain, MA
United States
Online Status: OFFLINE
Last Login: 07/18/2018 08:27 AM
Member Since: 03/11/2010
Driving My Own Car


(Willing to give guys a ride)
Discuss This Trip/Event