Mt. Madison via Madison Gulf
Hiking/Walk
DATE: Jul 08, 2017 Saturday

END DATE: Jul 08, 2017 Saturday

Trip/Event Location: Gorham NH
Trip Leader(s)
Gandalf
Campton, NH United States
Meeting Time: 8:00 AM
Max # People: 15
Trip Guiding / Event Fee: No, I will not be asking participants for money
Difficulty Level:
Very Strenuous
(Do you qualify to attend with this trip difficulty rating? Click Here.)
Region: New England
Sign Up To This Trip/Event
You must be a least a guest member to participate. Comments such as "+1" or "bringing a friend" are NOT permitted. All participants must sign-up for the event individually.
Select your mode of transportation, make any comments and then click on button.
You are not logged in.
Please, Log In
Trip Leaders can click here to edit or delete this activity.
Disclaimer: The club and its members take no responsibility and will not be held responsible for any injuries or accidents that may occur during club events. Outdoor sports are inherently dangerous and accidents will happen. By joining the club or participating in any events posted on the GayOutdoors web page you are taking responsibility for your own safety and well-being. Anyone with an internet connection can post a trip on the GayOutdoors web site. It is your responsibility to determine if this person has the experience and competence to lead the trip. GayOutdoors does not certify or confirm the qualifications of any of its members to lead or participate in trips.
Be Prepared: Please be prepared to be self-sufficient. Have your own provisions such as first aid kit, food, water, extra clothing for unplanned weather, etc. Have your EMERGENCY CONTACT SHEET completed and in your backpack; it may save your life, and help reach someone who greatly cares!
Pace: There may be activities when the group is either slower or faster than your current ability. Please know that because this is a group activity, it's hard to accommodate everyone's pace perfectly. Our desire is not to leave anyone, however there have been times when it is in the best interest of all to split up. Please do your part by knowing your own abilities, communicating with the organizer head of time if you would like to start early and have us catch up or fine with finishing on your own.
Summary
FUN hike on this 5,000 footer in the Presidential Range followed by dinner at nearby restaurant!
With an elevation of 5,366 feet, Mt. Madison anchors the northeast end of the Presidential Range, soaring 4,000 feet above the valleys below! Thomas Starr King, was enamored of Madison, callling it "beautiful, clear, symmetrical, proud, charming, and gigantic." The views south and southwest to the neighboring Presidential peaks and into the Great Gulf are very fine; the distant view is excellent in all directions, and it includes Chocorua, which is visible to the left of Mt. Washington.
Round trip distance: 11.4 miles
Vertical Feet: 4,150
Approximate time: 9 hours
We are taking perhaps the most challenging and interesting route starting from the Great Gulf trailhead, ascend up Madison Gulf and descend Osgood Trail. The climb up the headwall is one of the steepest trail sections in the Whites and should not be attempted by hikers uncomfortable with ledge scrambling. This entails scrambles up boulders, several steep ledges, and rock chimney; use of both hands is required in places. There is 4,150 feet elevation gain in about 4 miles of steady climbing. Total mileage round trip is 11.4 miles. The upper cone of the mountain is a jumble of broken rock, devoid of trees and any protection from the elements. We are allowing a full day for this very strenuous climb, which includes difficult boulder-hopping on the upper ridges.
What to wear/bring: Wear suitable clothing for the hike in layers...no cotton or blue jeans. Have a rain shell in the event of inclement weather. Bring along plenty of water [at least 2 liters...can restock at Madison Hut], lunch, snacks, and anything else you may require for a day hike. Contact us if you have any questions.
Boston Area Carpooling: Save money by sharing gas/toll expenses and get to know fellow GO members better! Don't be shy. Contact other Bostonians to find a convenient location for you to meet such as a T-stop, Commuter Line Stop, or parking lot of a store familiar to you all! Don't forget to tip the driver! Afterwards: Bring a change of clothing and join us for dinner at the Red Fox Grill in Jackson.
Lodging Option: Bunk beds are available at our house [with Wi Fi] near Waterville Valley, NH for Friday and/or Saturday nights. It's $25 for each night. Coffee/bagels are served each morning and linen/blankets/towels are provided. Space is limited so email ASAP to reserve a bunk!
Driving directions to the location and spot to meet at:
We are meeting at the large parking area for Great Gulf Wilderness on west side of NH 16, 6.5 miles south of US 2 in Gorham, NH and 4.1 miles north of AMC's Pinkham Notch Camp. We'll be driving a blue Toyota Tacoma truck.
Trip Leader
Gandalf
Outdoor Fitness Level: Very Strenuous
Campton, NH
United States
Online Status: OFFLINE
Last Login: 05/27/2017 07:49 AM
Member Since: 08/20/2001
members signed up for this event
JDNnh
Outdoor Fitness Level: Very Strenuous
Manchester, NH
United States
Online Status: OFFLINE
Last Login: 05/19/2017 02:20 PM
Member Since: 10/30/2001
Richardg
Outdoor Fitness Level: Strenuous
NYC/Hudson Valley, NY
United States
Online Status: OFFLINE
Last Login: 05/23/2017 08:48 PM
Member Since: 09/23/2013
Driving My Own Car


(Willing to give guys a ride)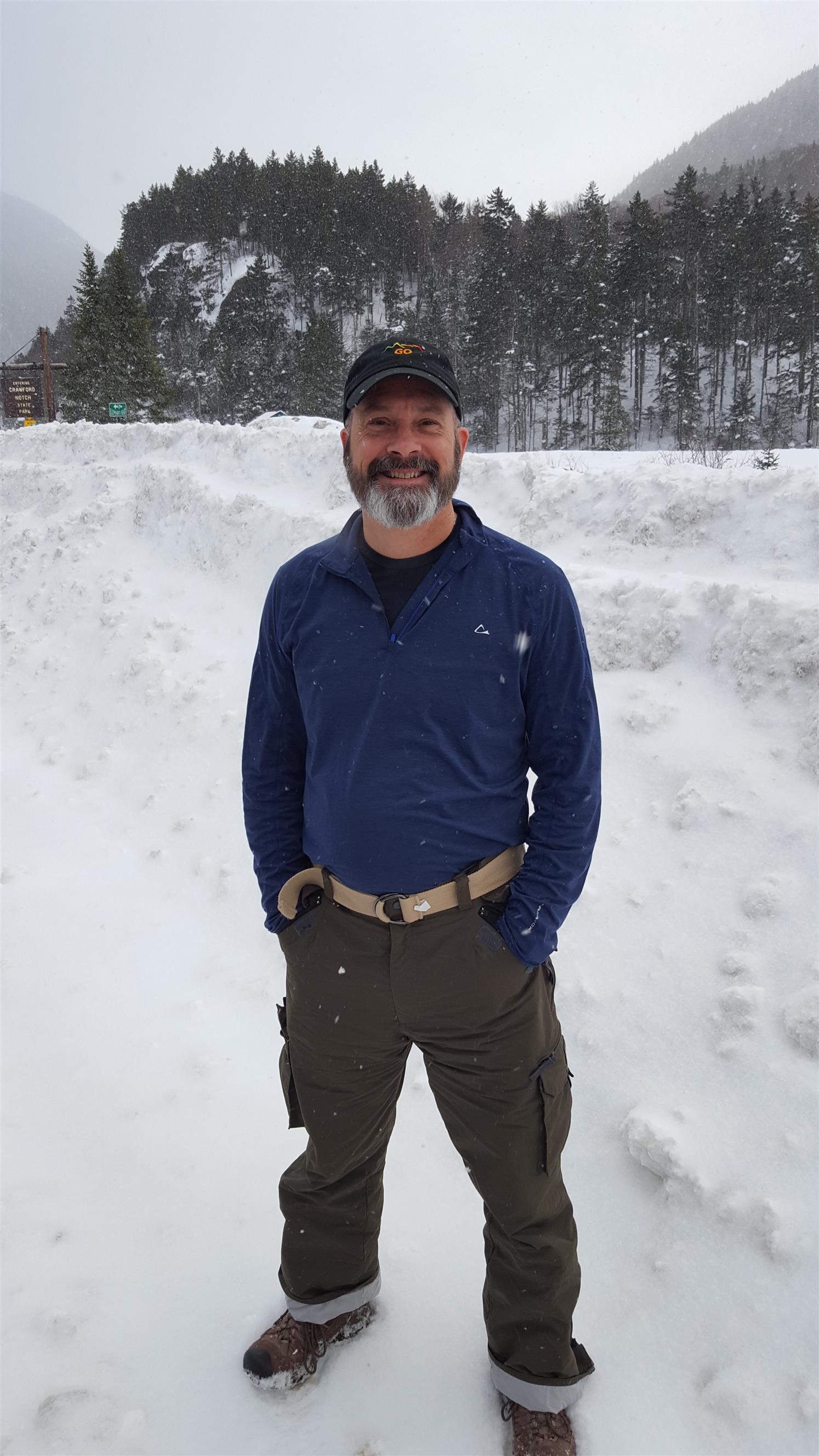 guest member
jim.mc
Outdoor Fitness Level: Strenuous
Southbury, CT
United States
Online Status: OFFLINE
Last Login: 05/27/2017 08:50 AM
Member Since: 11/12/2015
Driving My Own Car


(Possibly willing to give guys a ride)
Robert.L
Outdoor Fitness Level: Strenuous
Spencer, MA
United States
Online Status: OFFLINE
Last Login: 05/15/2017 05:52 PM
Member Since: 09/07/2014
Driving My Own Car


(Willing to give guys a ride)
alex4mts
Outdoor Fitness Level: Very Strenuous
Lexington, MA
United States
Online Status: OFFLINE
Last Login: 05/26/2017 09:22 PM
Member Since: 12/07/2007
Driving My Own Car


(Willing to give guys a ride)
Comment: Nice hike choice! Bunk requested!
Discuss This Trip/Event